This Is When The First Winter Paralympics Were Held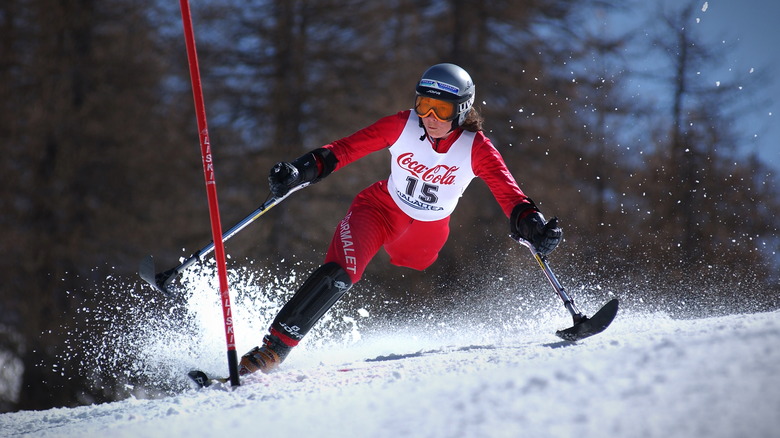 MikeDotta/Shutterstock
The first Paralympic Games were held in Rome in 1960, to coincide with the 1960 Summer Olympics. Some 400 wheelchair athletes from 23 countries — all of whom had suffered spinal cord injuries — competed in archery, swimming, track and field, table tennis, fencing, and basketball, as well as snooker, reports Paralympic.
Unofficially, however, the Paralympics are 12 years older. A spinal injury specialist at the Stoke Mandeville Hospital in the UK, Sir Ludwig Guttmann, had organized athletic events for his patients as early as 1948, to coincide with the opening of the 1948 Summer Olympics in London. Dr. Guttmann had long worked to increase the life expectancy and mental wellbeing of his patients, mostly injured World War II veterans, with games like wheelchair polo and, later, archery, a sport that leveled much of the difference between Dr. Guttman's patients and non-disabled competitors.
But archery, like swimming and track, are all summer sports. Today we're used to seeing Paralympians like the one shown above competing in winter sports. When did that change?
An old model for a new contest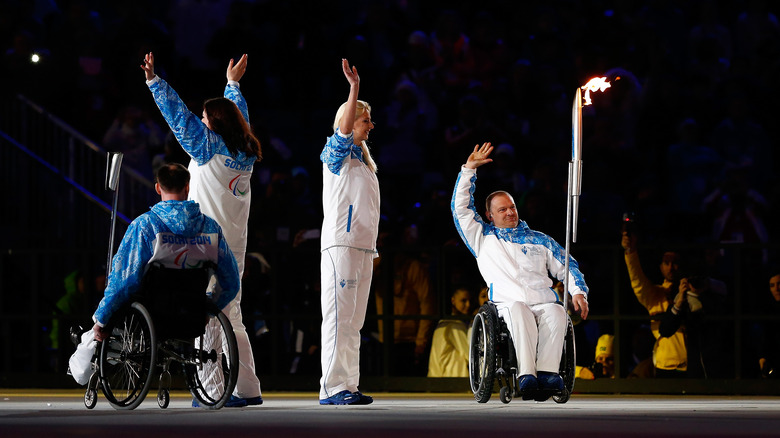 Tom Pennington/Getty Images
According to the International Paralympic Committee (IPC), the first Winter Paralympics were held in Sweden in 1976. The idea for a Winter Paralympics had been making the rounds of European athletic societies for a few decades, though. As the IPC relates, an Austrian veteran named Sepp Zwicknagl, an avid skier who had lost both his legs, had started skiing on prostheses shortly after the war. By 1948, an all-Austria three-track skiing competition saw 17 athletes compete on crutches.
In the 1970s, disabled athletes began training for and competing in cross-country skiing as well as downhill. The first World Championship for disabled skiers was held in 1974 in Grand Bornand, France, shortly before the Winter Paralympics' debut; the events included Nordic and alpine races for skiers with amputations and visual impairments alike.
The 1976 Örnsköldsvik Paralympics built on the 1974 World Championship's model. Like the Championships, the Paralympics had 53 medaled events in two sports, alpine and cross-country skiing, per Paralympics. (Ice sledging featured as a demonstration.)16 countries sent 198 athletes, 37 of them women; all had amputation- or vision-related disabilities. West Germany dominated the medals table.