What Happened To Shirley Temple's Money?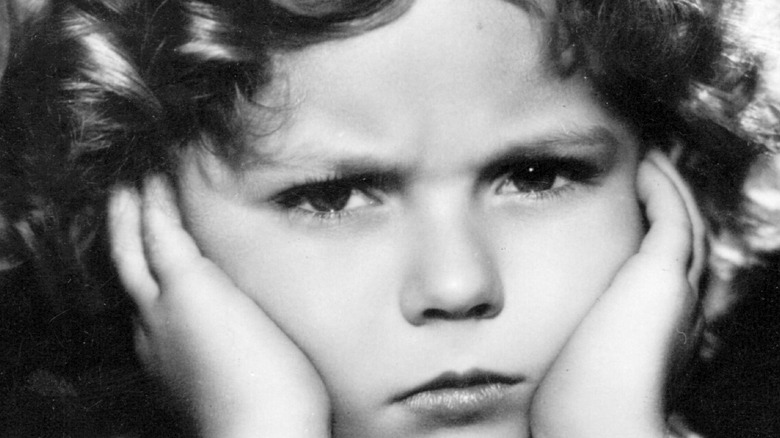 Hulton Archive/Getty Images
In the 1930s, Shirley Temple was the reigning child star of her time (via Biography). With films like "Bright Eyes" and "Heidi," she quickly became an icon and was even referred to as "Little Miss Miracle" by President Franklin D. Roosevelt. According to Britannica, Temple began working in show business when she was just a toddler. Her housewife mother and banker father encouraged her career and by 1934, Temple was at the peak of her fame. Her father subsequently became her "agent and financial adviser."
Although she was quite possibly the most famous little girl in the world, Temple "remained underpaid" (per National Women's History Museum). Her family pushed for her to be justly compensated for her work. In 1936, History reports that her contract with 20th Century Fox was amended; Temple was now going to be paid $50,000 per film — a substantial amount for the time. As she made 40 films throughout the 1930s, it's safe to say Temple was cashing in. However, as she got older, her popularity began to fade. Insider writes that retired from acting at the young age of 22. When she sought the earnings she had made, Temple was shocked to find they were almost nonexistent.
Shirley Temple's father squandered her fortune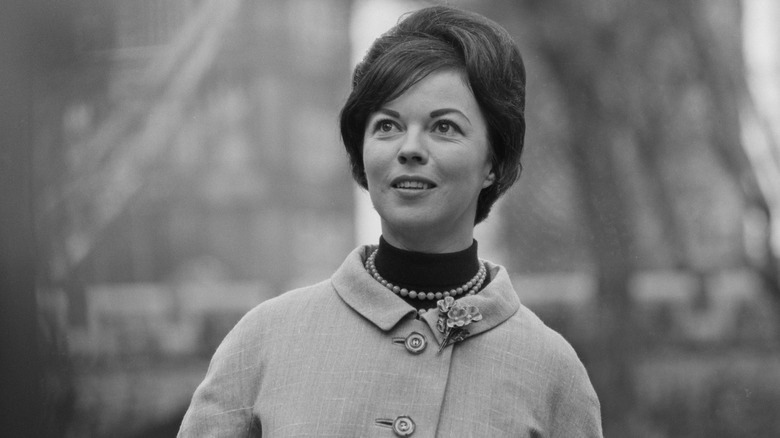 Victor Blackman/Getty Images
According to The Atlantic, Temple was making $1,000 a week in 1934 when she was 6-years-old. At one point, she was making more than "anyone in Hollywood." In 1938, she made over $307,000. Known for her dimples and blonde curls, the National Women's History Museum writes that Temple had own line of merchandise that included clothes, dolls, sheet music, and much more. In addition, she endorsed a variety of products, like "Bisquick and Corn Flakes." Temple was a massive box office draw and at her peak "commanded $10,000 a week" (via Insider). What, then, had happened to fortune?
Ranker writes that when Temple went to access her money, she should have found $3.2 million. Instead, there was only $44,000 (per Aljazeera America). As Yahoo explains, Temple was essentially "ripped off" by her father. It's reported that he "failed to place her earnings in a court-ordered trust." Temple herself was only given $20 in "pocket money" despite raking in thousands weekly.
Although her father had mishandled her money, Temple later said "My attitude has always been get it over with and get on with life." She also expressed that she "felt neither disappointment or rage." After her retirement from acting, Biography reports that Temple became involved in politics. She died on February 10, 2014 at the age of 85. At the time of her death, Temple's net worth was estimated to be $30 million.