How James Dean Made History With His Oscar Nominations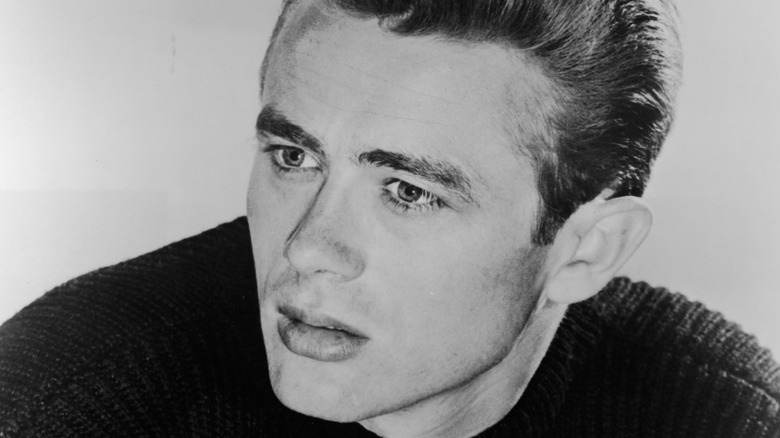 Hulton Archive/Getty Images
Sometimes in popular culture, a star will burn so brightly that it burns out very quickly. The history of movies and music is filled with the names of people who had a brief, but memorable career and then were silenced, often by an untimely death. For example, actor Bruce Lee appeared in a number of Cantonese movies, none of which involved martial arts, and then created a sensation with the film "Enter the Dragon" — which, tragically, was released a few weeks after his early death at the age of 32, in 1973, as Vulture reports.
Two decades earlier, James Dean was in the midst of making another silver screen history. Yet, in his brief 1950s career, he starred in only three films: "East of Eden," "Rebel Without a Cause," and "Giant" (per IMDb). Then, at the height of his career, Dean died in a car wreck, as History reports. However, the Academy of Motion Picture Arts and Sciences still nominated him for not one, but two awards after his death, making history in the process.
James Dean was the first posthumous Academy Award nominee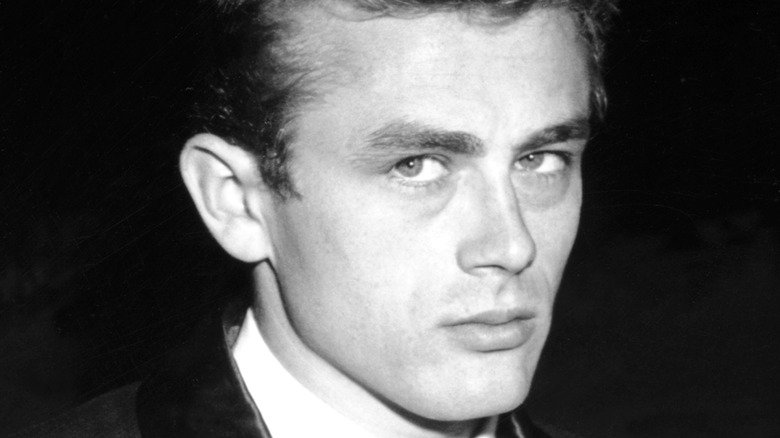 Michael Ochs Archives/Getty Images
James Dean was the first person to be nominated for an Academy Award after their death –- sort of. As Good Morning America notes, Jeanne Eagels was nominated for a posthumous Oscar back in 1930. However, at that time the Academy only named the winners and not the nominees. Based on this technicality, Eagels may or may not be the first posthumous nomination.
Two decades later, however, James Dean became the first person, and the first male actor, to unambiguously be nominated for an Oscar after his death. Indeed, he was actually nominated for two best actor Oscars at the 28th and 29th award ceremonies. Despite having died in September 1955, Dean was nominated in 1956 for his role as Cal Trask in "East of Eden," and in 1957 for playing Jett Rink in "Giant". However, Dean didn't win either as, in 1956, he lost to Ernest Borgnine, and in 1957, Yul Brynner took home best actor, according to the Academy's website. Since Dean only starred in one other film it can be said that two-thirds of his film output was nominated for Oscars.