The Real Reason The Regency Era Is Called That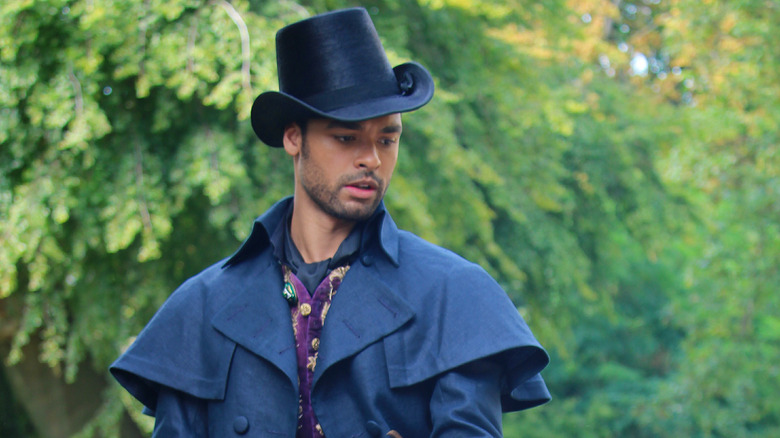 Joe Scofield/Shutterstock
Ever since Netflix expanded into original content some of its shows have become pop-culture phenomena. For example, "The Queen's Gambit," a series about a fictitious American woman who dominates the chess world in the 1950s and 1960s, was so popular that it spurred a worldwide interest in chess, as CNN reports. Similarly, "Orange Is the New Black," "The Haunting of Hill House," and multiple others, have become cultural touchstones in their own right.
When the first season of "Bridgerton" was released on Netflix, in December of 2020, the historical fiction series, based on the books by Julia Quinn, quickly became a hit (per The Today Show). In addition to its talented cast and steamy sex scenes, "Bridgerton" also became popular due to its look at the culture among the elite of Regency-era England. However, fans of the show may have no idea what the word "regency" even means in this context.
A regent reigns in the absence of the monarch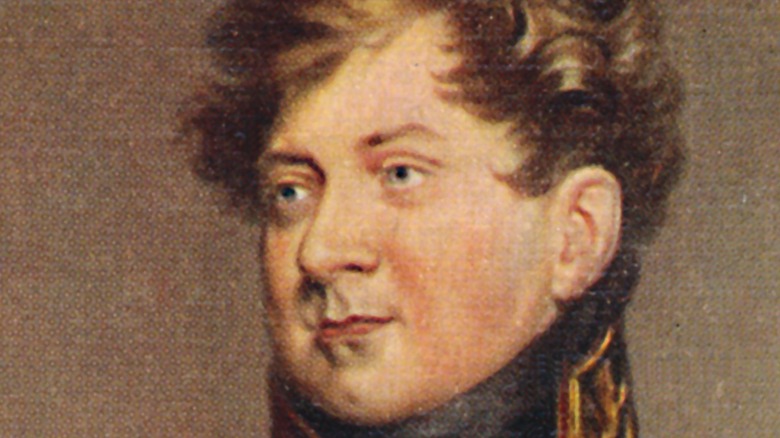 Print Collector/Getty Images
Whenever a monarch is too ill, too young, or otherwise incapable of ruling — even if they have no real power — he or she may have someone else rule in his or her stead, as Merriam-Webster Dictionary notes. This person is called a "regent" and such a period of time is referred to as the monarch's "regency." And, while there have been multiple regencies in British history, some lasting months, others years, the formal Regency took place between 1811-1820, according to The Regency Town House. 
During these years, King George III (against whom the Americans fought the War of Independence) was plagued by an unspecified mental illness and deemed unfit to rule. His son, Prince George IV (pictured above), reigned in his stead and was called the Prince Regent. After his father died in 1820, the prince became King George IV, until his death in 1830. 
So if there have been several regencies in British history, why is the period from 1811-1820 referred to as the "Regency Era"? As The Regency Town House explains, this roughly two-decade period saw major social changes as well as cultural development in the United Kingdom, and George himself was a patron of various new movements in art, science, and culture. Further, as JSTOR notes, Britain's aristocracy thrived during this time period, making the decade a sort of golden age — if you were rich.