The Terrible Truth About Judy Garland's Relationship With Her Mother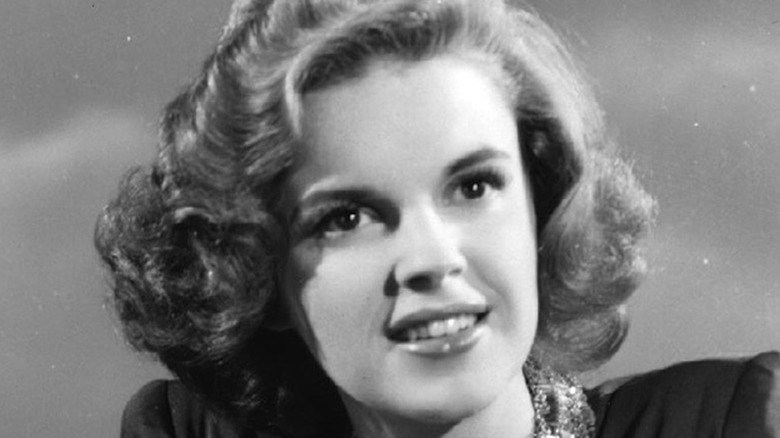 United Archives/Getty Images
Actress Judy Garland is most known for her portrayal as Dorothy in "The Wizard of Oz" in 1939 when she was just 16 years old, but her experience in the entertainment business started when she was just a child. She was born Frances Ethel Gumm to Frank and Ethel Gumm, who were both involved in vaudeville. Per Biography, Garland started singing before the age of 3 in a movie theater her father owned. The entire family moved from Minnesota to California where she and her older sisters pursued acting and dancing, with their mother fulfilling the role of their manager.
According to PBS, life at the Gumm home was far from perfect. Frank allegedly cheated on Ethel several times and as a result, Ethel put all her effort into the careers of her daughters. Garland was part of an act called the Gumm Sisters, which include two of her older siblings. As Garland recalled, it was at that moment that she stopped being carefree. "Suddenly mother decided we had to be stars. She started to drag us to any place someone important might see us," she said.
Judy Garland called her mother a wicked witch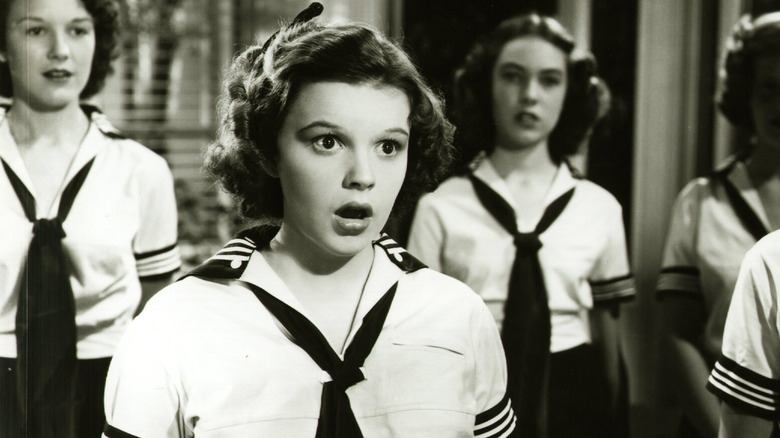 United Archives/Getty Images
Desperate to make famous stars out of her daughters, Ethel Gumm arranged for them to perform at different locations, at times even choosing places not ideal for children, including nightclubs, as reported by Cheat Sheet. Even though Garland enjoyed performing, at that point she was doing it out of fear of her mother. "If I didn't feel good, if I was sick to my tummy, she'd say, 'You get out and sing or I'll wrap you around the bedpost and break you off short!' So I'd go out and sing," Garland recalled.
If that wasn't enough, Garland said that her mother was responsible for giving her diet pills and sleeping pills at just 10 years old (via ATI). The diet pills were said to give her an energy boost to perform, while the sleeping pills were given to her to counteract her hyperactivity. To Garland, it was evident that her mother was more concerned about her career than her wellbeing. Later on, she described her as the "real Wicked Witch of the West" in reference to "The Wizard of Oz" antagonist. Garland struggled with prescription medication and eating disorders throughout her life, and she died in 1969 due to an accidental overdose at 47 years old.