The Reason Michael Landon Is Missing From A Season 1 Episode Of Little House On The Prairie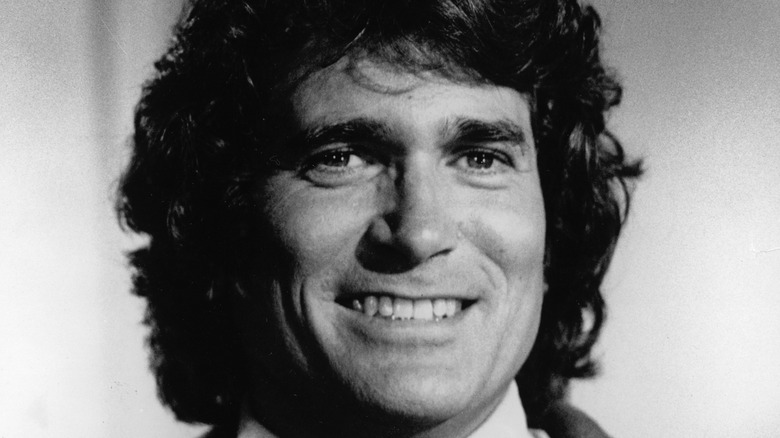 Nbc Television/Getty Images
For the better part of a decade, from the middle 1970s until the middle 1980s, millions of Americans tuned in every week to watch "Little House on the Prairie." The NBC drama was based loosely on Laura Ingalls Wilder's series of books about her childhood on the American frontier. The wholesome and family-friendly series provided a gentle counterpoint to the cop shows and snarky comedies of the day, and Americans couldn't get enough of it.
The driving force behind the show was Michael Landon, who not only starred in the show as Laura's father, Charles, but also produced and directed (per IMDb). Landon's performance as "Pa" was a key piece in the show's puzzle, portraying the very real pioneer and settler with heart and warmth, rarely (and only when absolutely necessary) tapping into his tough and stern side. So vital was Landon to the show that he was in almost all of its 204 episodes.
Landon missed an episode due to exhaustion and illness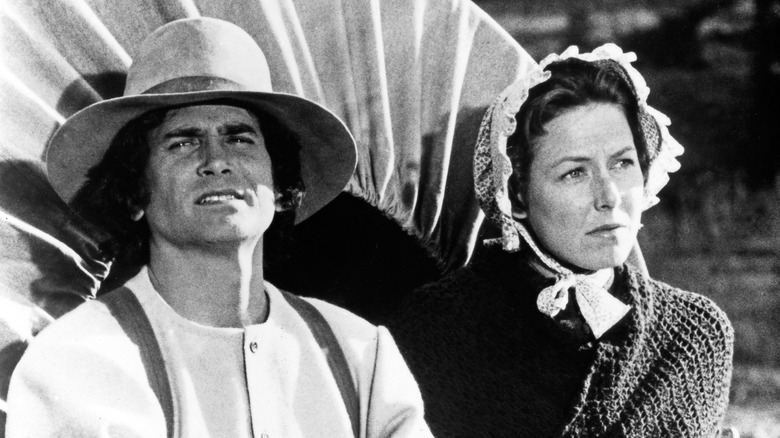 United Archives/Getty Images
Producing, directing, writing, and starring in a popular TV show with a grueling production schedule took its toll on Landon, said co-star Karen Grassle, via Showbiz Cheat Sheet. "Somehow Mike was able to play both his part as Pa and direct ... [sometimes he appeared to] run on fumes," she said. Unfortunately for Landon, at one point in Season 1 his frenetic schedule caught up to him, and he had to sit out an episode.
Specifically, Season 1 Episode 12 (titled "The Award") doesn't include Landon, as he was taking some much-needed time off while the episode was filmed, recovering from meningitis. That put Grassle ("Ma") in the position of having to take on much of the heavy lifting for the episode, with the dialogue and plot being rewritten and "Ma" having a larger role. Further, Grassle had to memorize her new lines the night before filming was to begin. Meanwhile, the writers explained away Landon's absence, saying that "Pa" had gone to nearby Mankato to do some work.