The Timeline Of Pam Hupp's Mother's Death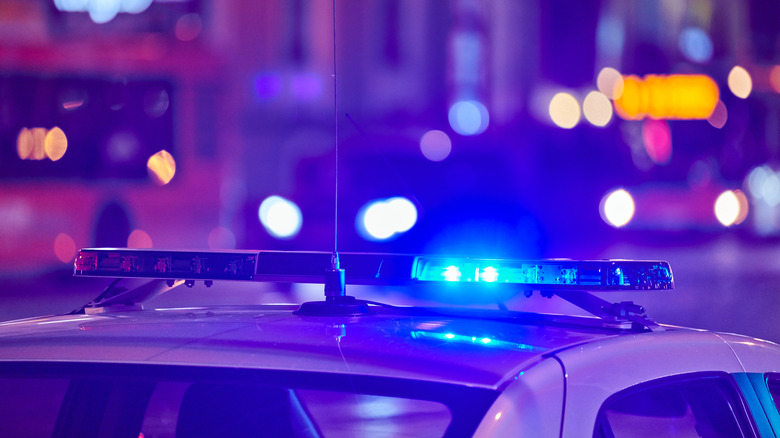 travelarium.ph/Shutterstock
Convicted murderer Pam Hupp is currently serving a life sentence for the 2016 murder of 33-year-old Louis Gumpenberger, a disabled man she lured into her car before driving him back to her home, shooting, and killing him, reports Riverfront Times. Hupp initially claimed self-defense, but eventually entered an Alford plea, which is often referred to as a "best-interests" plea, per Cornell Law. Essentially, it acts as a guilty plea without the defendant admitting to wrongdoing. 
In 2021, additional charges were levied against Hupp, this time for the 2011 murder of her friend Betsy Faria. According to NBC News, Hupp was the last person to see Faria alive after driving her home from a chemotherapy session, the charges allege that Hupp then stabbed Faria to death and staged the crime scene to frame Faria's husband, Russ Faria.
Initially, it worked., Russ was charged with his wife's murder and found guilty, before that decision was reversed after a retrial.
While those two murders have been tied to Pam Hupp, there's an additional death that occurred under suspicious circumstances: the death of Shirley Neumann, Hupp's mother.
The death of Shirley Neumann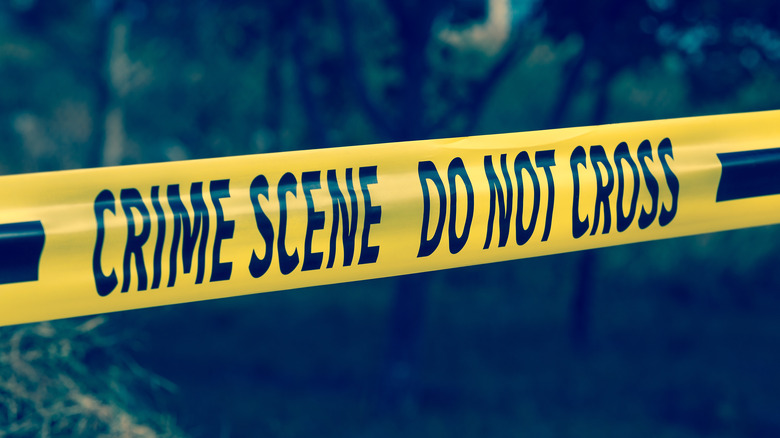 Openfinal/Shutterstock
According to Fox 2 Now, Shirley Neumann was found dead on Halloween 2013. It appeared that she had fallen or jumped from the balcony of her condo at an assisted living facility in Fenton, Missouri. She was 77 years old and had been suffering from dementia. There were no witnesses to her fall and no security had been captured. The top bar of her railing was completely intact however there was damage to the vertical bars.
The night before, at around 8 p.m., Neumann's daughter — Pam Hupp — dropped her off at the facility after a brief hospital stay. Hupp told the staff at the facility to alert the family if Neumann didn't show up to breakfast the next morning. Of course, she didn't. A post-mortem blood test revealed .84 micrograms of Ambien in Neumann's system which according to toxicologists, is eight times what would be found in someone's blood after taking a normal, prescribed dose of the medication.
Neumann's death was initially ruled an accident, but due to the mounting suspicions surrounding her daughter in other cases, there have been calls to take another look.
Could Pam Hupp have been involved in her mother's death?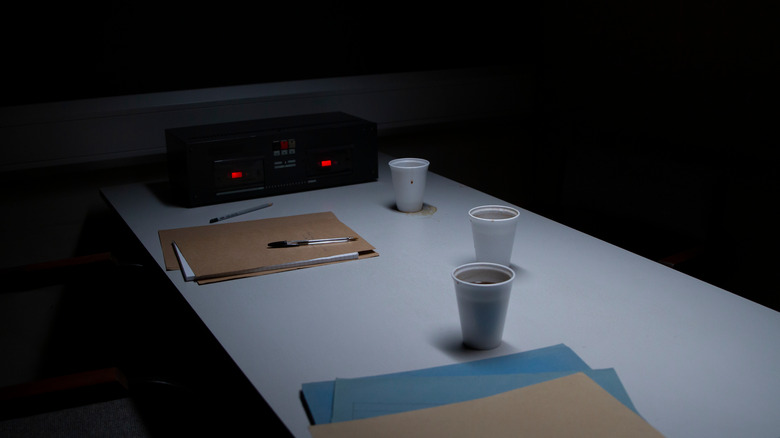 Maple and Lime/Shutterstock
According to Fox 2 Now, in June 2013, several months before her mother's death, Pam Hupp was being interviewed during the investigation into the murder of Betsy Faria. One of the motives ascribed to Hupp for having potentially committed the Fiara murder was that just days before she was named the beneficiary to Fiara's life insurance policy. Her defense against this accusation was bizarre given what was to happen to her mother in just a few months.
"I really hate to say it. If I wanted money, my mom's worth a half a million that I get when she dies. My mom has dementia and doesn`t half the time know who we are. She's been living alone in a condo," Hupp told investigators. "And I know that sounds really morbid and stuff like that. But I am a life insurance person. If I really wanted money, there was an easier way than trying to combat somebody [referring to Betsy Faria] that`s physically stronger than me. I'm just saying."
Neumann's death was initially ruled an accident, according to KMOV, but one month later, police received an anonymous email telling them to look into the case again. However, they found nothing new. According to NBC News, in 2017, Neumann's cause of death was changed from accidental to undetermined.