These Theories May Explain Why Judy Garland Changed Her Name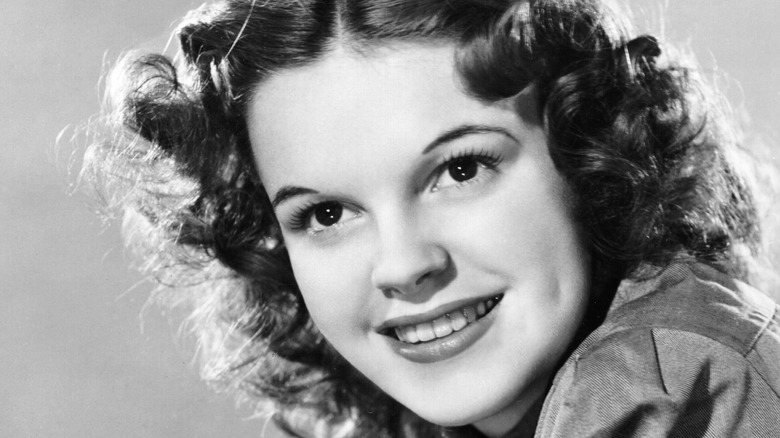 Michael Ochs Archives/Getty Images
A star was born — and her name was Frances Ethel Gumm. This was the birth name of the movie icon Judy Garland, the daughter of vaudeville performers Frank and Ethel Gumm (per Britannica). She and her sisters performed under the name "The Gumm Sisters" for a time, but eventually they changed their last name to the more appealing "Garland." Frances, too, changed her first name.
With her voice and big dark eyes, Judy Garland would have been a star by any name, but how did she come up with "Judy Garland," and why? According to show business legend, the name came from a spelling error, a comedian, and a hit 1934 Hoagy Carmichael song. Though in her early movie shorts, shot alongside her sisters, she was credited as "Frances Gumm," by the time she appeared in her debut feature "Pigskin Parade" in 1936, she was credited as Judy Garland, according to IMDb.
Introducing.... The Glum Sisters!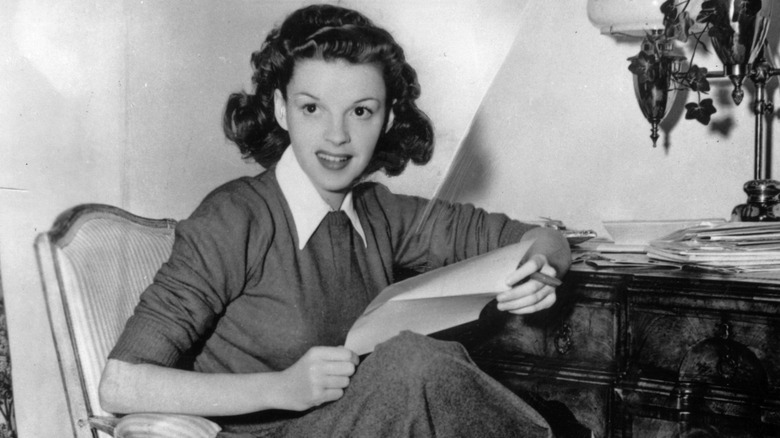 Hulton Archive/Getty Images
In 1931, according to Judy Garland lore, she and her sisters were mistakenly billed as "The Glum Sisters" by a theater where they were performing, per the Encyclopedia of World Biography. At the time, these were adorable, smiling children — the last thing they wanted to be called was "glum." The last name Garland was suggested by the comedian George Jessel, according to the Judy Garland Museum — "Garland" perhaps came from a theater critic of the day. By the time the three sisters appeared at the Chicago World's Fair in 1934, they were the "Garland Sisters," per Good Housekeeping.
Frances, as the youngest Garland sister, ran into another issue. She had been largely billed during their performances as "Baby Gumm," but as she grew into a young teenager, the nickname was getting a bit ridiculous. She shed "Baby" and "Frances" at the same time, becoming "Judy" after the Hoagy Carmichael song of the same name (per Britannica). With lyrics like "If her voice can bring / Every hope of the spring / That's Judy, my Judy," it was a fitting choice for the star singer.