The Disappearance Of Sherri Miller And Pam Jackson Explained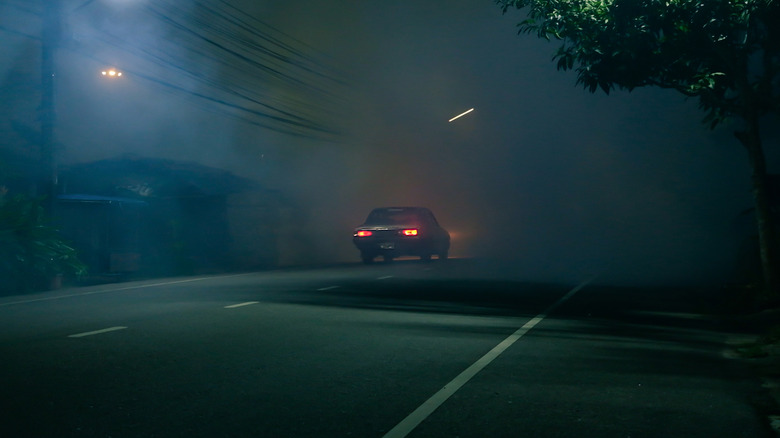 Apisorn/Shutterstock
Oftentimes, families of missing persons are left suspended in a state of purgatorial torment for years after their loved ones have disappeared, sometimes doomed to never learn the truth about what happened. However, it isn't unusual for answers to surface eventually, albeit later than one would hope. 
In 1971, Sherri Miller and Pam Jackson of South Dakota hopped into a car one evening and never came home. The 17-year-old girls were reportedly on their way to a party at a gravel pit, but they didn't show up and were later declared missing. An investigation garnered no definitive leads (via Forensics Colleges). Decades passed, but the case remained cold. 
Then in 2013, a fisherman saw the remains of an old car that had clearly been submerged for some time. After reporting his discovery, authorities exhumed two skeletons from the vehicle that they believed to be the long-lost remains of Miller and Jackson (per Forensics Colleges).
A man was almost charged with their murders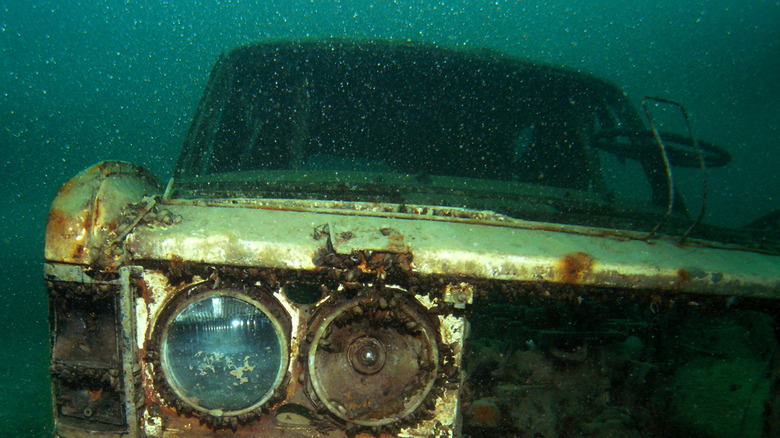 bayazed/Shutterstock
Authorities reported that the 1960 Studebaker Lark Jackson and Miller were driving the night they disappeared had remained submerged for nearly half a century until a drought revealed its whereabouts. According to the Argus Leader, the keys were still in the ignition and the lights were left in the on position. The car was in third gear, and one tire was "damaged."  
"It's consistent with a car accident," Attorney General Marty Jackley shared. "To start with, the forensic pathology and anthropology reports indicate that there's no type of injury that would be consistent with or caused by foul play or inappropriate conduct" (via The Guardian). Until that point, family members and associates assumed the worst, but the evidence drawn managed to ease any suspicion of murder. 
However, a Union County grand jury indicted a man named David Lykken, a classmate of the girls' who was serving 22 years for unrelated crimes. Lykken was charged with two counts of felony murder and two counts of murder in the disappearance of Sherri Miller and Pam Jackson, but the charges were dropped after a jailhouse informant admitted to lying about hearing him allegedly confess. Since the 2013 discovery, the incident is believed to have been a tragic accident (per The Guardian).