Did Marilyn Monroe Have Any Children?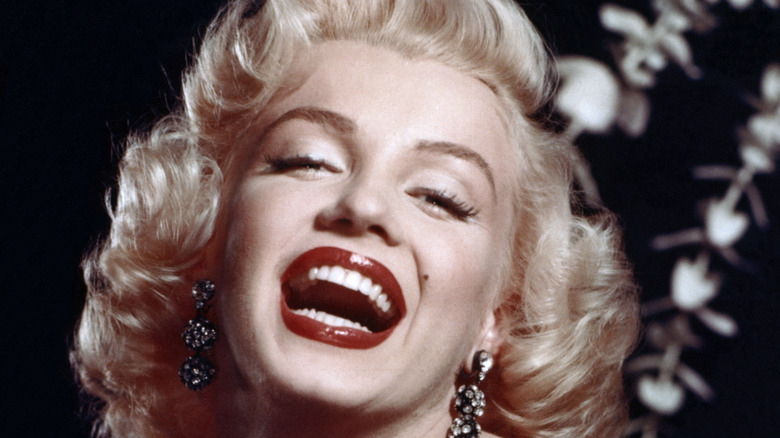 Michael Ochs Archives/Getty Images
Marilyn Monroe is one of the most famous names — and faces — of all time. During her time in the spotlight, she was considered one of America's top actresses, starring in films like Some Like It Hot (1959) and The Seven Year Itch (1955). Over time, her name became practically synonymous with sexiness: if she lived in the '90s, posters of her face probably would have decorated the bedrooms of teenage boys across the nation.
But she was also known for the trials and tribulations of her personal life. Monroe was married three separate times, and each marriage ended in heartbreak. She was first married in 1942, when she was only 16 years old, to James Dougherty (via Express). Their marriage lasted four years. It was only after the marriage ended that Marilyn's acting career took off, and in 1954, her newfound fame saw her marry equally-famous baseball player Joe DiMaggio. That marriage was even briefer, lasting less than a year. Finally, in 1956, Monroe married famous playwright Arthur Miller, but they divorced in 1961.
Most people remember these marriages. But fewer can answer the question: Did Marilyn Monroe ever have any children?
Marilyn Monro had no children, but multiple pregnancies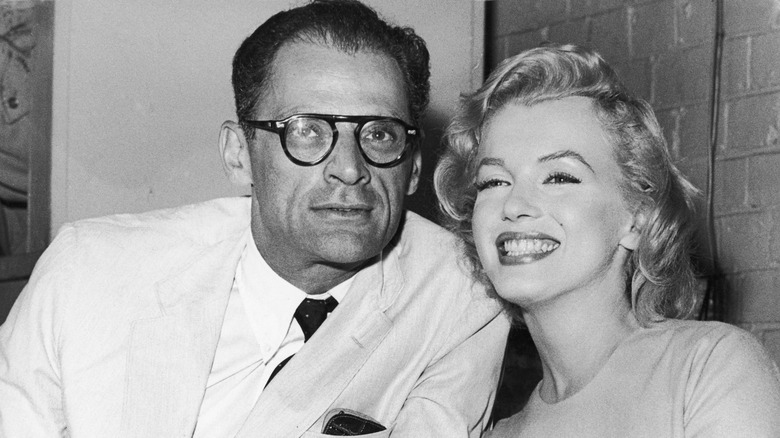 Fox Photos/Getty Images
Marilyn Monroe did not have any children. Though she was pregnant three times, she never carried a pregnancy to term, according to Distractify. Monroe had two miscarriages and one ectopic pregnancy during her life. All three of these pregnancies occurred during her third marriage to Arthur Miller, between 1956 and 1961.
Monroe was only in her mid 30s when she divorced Arthur Miller, meaning she might have had an opportunity to have more children in the future. However, she tragically died of an overdose in 1962 when she was 36 years old, according to Showbiz Cheat Sheet. Though it is impossible to know for sure if the overdose was accidental or intentional, Monroe had dealt with mental health issues in the past, according to Express. Further, Monroe had pill bottles with her when she died which clearly marked dosages. These factors collectively led the Los Angeles police department to rule her death a "probable suicide."
If you or anyone you know is having suicidal thoughts, please call the National Suicide Prevention Lifeline​ at​ 1-800-273-TALK (8255).