The Real Reason David Bowie Once Refused A Knighthood From The Queen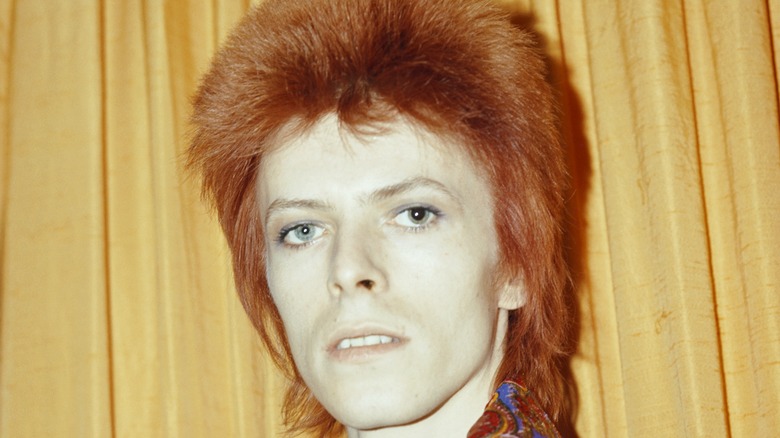 Michael Ochs Archives/Getty Images
David Bowie was one of the most brilliantly unpredictable musicians the entertainment industry has ever seen, beloved by all walks of life. He was almost made a Sir by the queen herself but refused the honor. In fact, he refused two honors.
As Far Out Magazine reports, the years 2000 and 2003 saw him granted the honor of a CBE and knighthood respectively. The former, The Gazette explains, is an appointment as Commander of the Most Excellent Order of the British Empire, the second-highest award of its type behind only the latter (Knight or Dame of the Most Excellent Order of the British Empire). 
Bowie certainly qualified for both for his services to music, and what was good enough for Sir Elton John (knighted in February 1998, per The Current) would surely have been good enough for him. Bowie, however, declined. Bowie told The Sun in 2003 (via Smooth Radio) that such ego-stroking honors were "not what [he] spent [his] life working for." 
Knights don't brandish lances at each other or slay dragons as in the stories of the knights of old, but rather, can simply use the honorific, Sir. "I seriously don't know what it's for," Bowie summarized, clearly understanding that being a knight isn't nearly as fun as it used to be.
David Bowie was either too modest or didn't feel British enough for a knighthood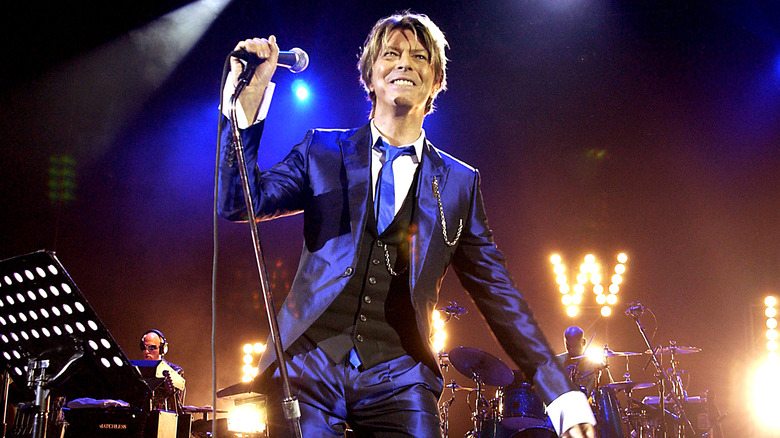 Dave Benett/Getty Images
The "Life On Mars" legend was known to be a deep thinker, often giving interviews that were profound and bizarre in equal measure. In September 1995, he told Interview Magazine that if only "we didn't dwell on absolutes and what we should be doing, we might be able to re-establish a whole new philosophical understanding of why we're on the planet." He himself was on the planet to create, to push boundaries, to inspire, not to have the queen touch his shoulder with a sword and immodestly become a Sir. It's for this reason, it seems, that he turned down the knighthood.
2003, coincidentally, was the year that fellow musical icon Mick Jagger became a Sir, but Bowie did not begrudge the Rolling Stones star. "It's his decision, but it's just not for me," he told The Sun (via Smooth Radio), stating in no uncertain terms that "I would never have any intention of accepting anything like that."
Another potential factor was Bowie's possible disconnect with his country of birth. Smooth Radio reports that The Sun asked whether his refusal to accept the knighthood was born of any ill will towards the British monarchy. His cryptic response was that he would "only have a serious answer to that if [he] was living in [the U.K]."