The Iconic Items Michael Jackson Was Reportedly Buried With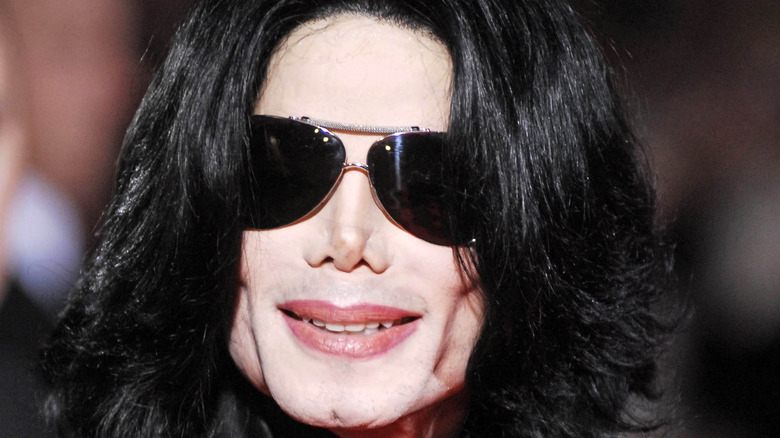 landmarkmedia/Shutterstock
Michael Jackson died in June 2009 while in the midst of preparations for his much-anticipated "This Is It" tour (per Biography). Music lovers and musicians alike mourned his death, with John Mayer reportedly reacting to the news by saying, "a major strand of our cultural DNA has left us," according to The Michael Jackson World Network.
Michael Jackson wasn't just about his message of positivity, nor his explosive dance moves — he was a cultural phenomenon. So, too, were the famous items of clothing he wore on stage. No image of the "Smooth Criminal" hitmaker would be complete without his sparkly suits, hats, or that legendary glove.
As befits a man who is still known as the King of Pop, Jackson was actually buried with some items to keep him Moonwalking forever on that eternal stage, glove included (per Reuters). La Toya Jackson revealed in a September 2009 interview for "20/20," that her brother was buried with one of his white gloves, sunglasses, and with his makeup immaculately applied. He was dressed in "a beautiful big gold belt" and "all white pearl beads going across," his sister added.
Michael Jackson was buried with items essential to his image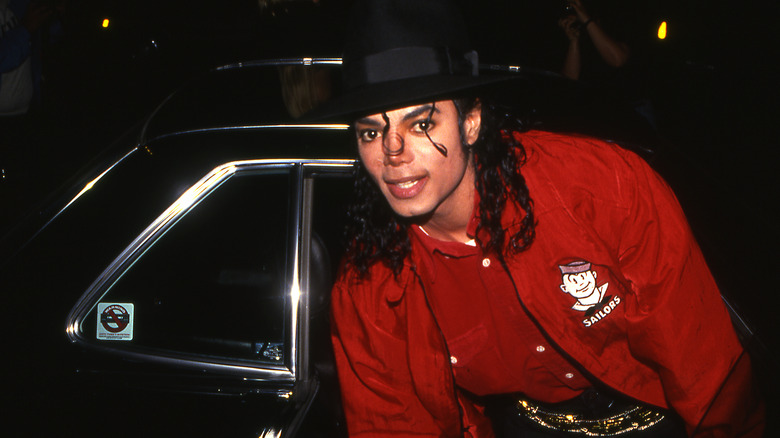 Vicki L. Miller/Shutterstock
Michael Jackson's burial outfit was designed by Michael Bush, who had long created ensembles for him, according to the HuffPost. It was quite the job, too, as Jackson reportedly refused to wear any one item of clothing more than once — in public at least. In 2012, Bush launched the book "The King of Style," in which he discusses designing Jackson's ostentatious final costume, among the many other garments he created for the star. 
Jackson's final outfit consists of a white jacket, black pants, and that luxurious golden belt, all festooned with rhinestones, a similar get-up to the one the star sported at 1993's Grammys. Crucially, Jackson was buried with a white glove, but not wearing it. Per Huffington Post, he had told Bush that should he die, "please don't put that glove on me. That glove is only for Billie Jean."
As the Guardian reported, Jackson's funeral took place on September 4, 2009, where he was honored in a golden coffin, set against the idyllic backdrop of California's Glendale Forest Lawn Memorial Park.