Surprising Details Found In Michael Jackson's Autopsy Report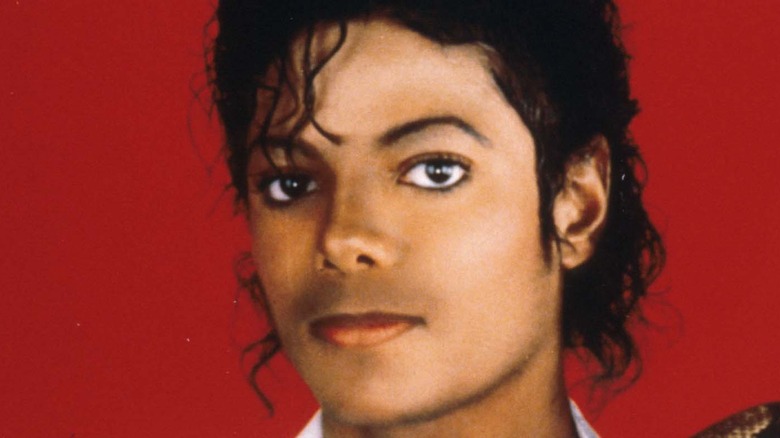 Getty Images/Getty Images
World-famous pop icon Michael Jackson was declared dead on June 25, 2009. He stopped breathing after his personal doctor, Conrad Murray, administered the intravenous drug propofol to the star at his rented Bel-Air home in California. The death of the 50-year-old performer sent shockwaves across the globe amid a comeback that would have served as his final shows at London's O2 Arena, per Reuters. Those shows were slated to start on July 8 but were pushed back a week to the 13th, creating speculation about Jackson's health. According to The New York Times, Jackson had been rehearsing at Los Angeles Staples Center the night before he died. 
Jackson's use of propofol wasn't new. According to Debbie Rowe, Jackson's ex-wife and the mother of his two oldest children, the singer was first introduced to the surgical anesthetic in 1997 when his then-doctor sent two German anesthesiologists to administer it to him to help him sleep while on tour, CNN reported. Regular sedatives weren't working, but according to Rowe, the propofol helped substantially. The drug became a tool that Jackson sometimes used when he couldn't sleep but needed to be able to perform.
Such was the situation when Jackson called Murray at about 1 a.m. on June 25 complaining of dehydration and insomnia. Murray showed up and administered the drug, but things went awry, and Jackson's autopsy would explain why. 
Michael Jackson's autopsy report revealed some of his secrets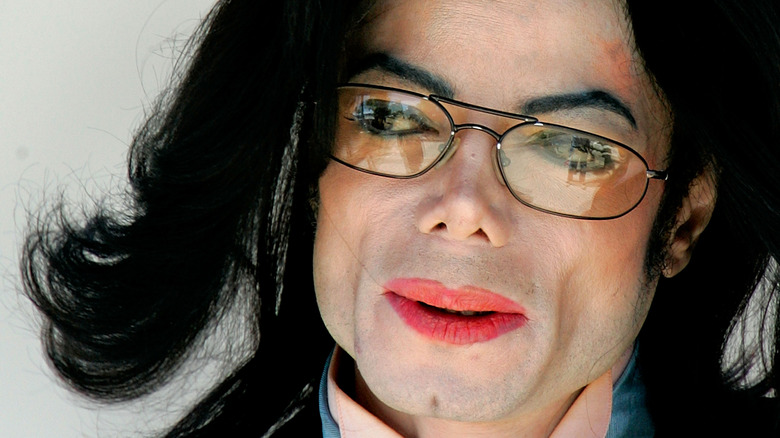 Carlo Allegri/Getty Images
According to Michael Jackson's autopsy report, he was relatively healthy with no history of heart disease. At about 5-foot-7 in height, Jackson only weighed 136 pounds when he died. He had many scars on his body, was uncircumcised, and had tattooed a dark spot on his scalp. His eyebrows were also tattooed, and as were his lips. Another surprising thing found in the autopsy was that Jackson's hair was "sparse and connected to a wig." There was also dark coloring along his hairline, and his skin showed the spotty depigmentation caused by the disease vitiligo.
Jackson was a 50-year-old man when he died, yet throughout his career presented himself as having childlike qualities — possibly due to missing out on a normal childhood thanks to his years as a child performer. Still, he was far from a child. His autopsy showed that he was taking the drug Flomax, which treats enlarged prostates — an issue not uncommon for a man of his age. 
Even more troublesome was the number of prescription drugs found in Jackson's system, per Medical News Today. According to the autopsy report, there were a few different benzodiazepines — including those usually referred to as Klonopin, Valium, and Ativan — that are commonly used to treat anxiety, panic disorders, and insomnia. He was also taking trazodone, which is meant to treat major depressive disorders but is also often used as a sleep aid, American Addiction Centers reports.
If you or anyone you know is struggling with addiction issues, help is available. Visit the Substance Abuse and Mental Health Services Administration website or contact SAMHSA's National Helpline at 1-800-662-HELP (4357).
The King of Pop's use of benzodiazepines contributed to his death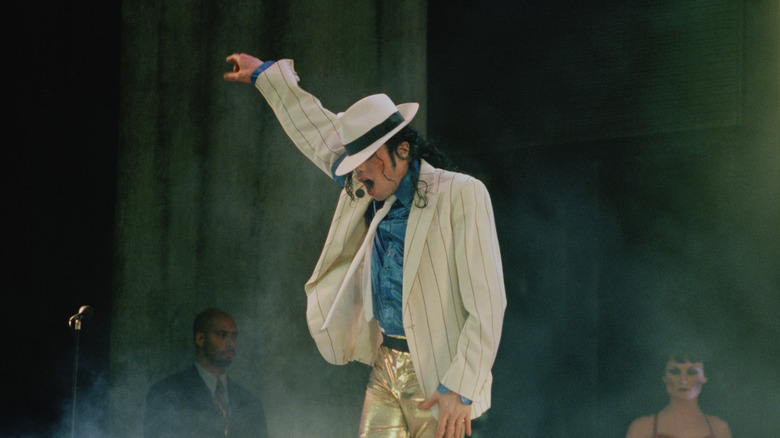 Dave Hogan/Getty Images
The autopsy report said that there was liquid, injectable midazolam and lorazepam found in Michael Jackson's home. However, it's not clear if Jackson injected himself with these drugs or if they were administered by a doctor. Curiously, there was no labeling on the bottle to include directions, a doctor's name, or a patient name. As if to combat all the sedatives, Jackson also had ephedrine and caffeine tablets at his house.
No illegal drugs or alcohol were found in Jackson's system, but the combination of the benzodiazepines and propofol proved deadly. His cause of death was listed as acute propofol intoxication that was exacerbated by the "benzodiazepine effect," per the autopsy report. The death was ruled a homicide since the propofol was administered by another person — namely Dr. Conrad Murray.
Murray, who was hired by Jackson's concert promoters and producers AEG Live, tried to resuscitate his patient after sitting with him for hours while he slept before realizing Jackson wasn't breathing. The autopsy says Jackson had bruising and broken ribs — likely caused by CPR attempts — as well as the signs of various medical interventions that were likely conducted to try to save his life, alas all in vain. 
The story told in Jackson's autopsy report is one of a man who was struggling to sleep and dealing with anxiety. A man who was exhausted and frail behind the scenes as he poured himself into preparing for what were to be the final concerts in a stratospherically successful career.