One Huge Way The First Academy Awards Differed From Modern Ones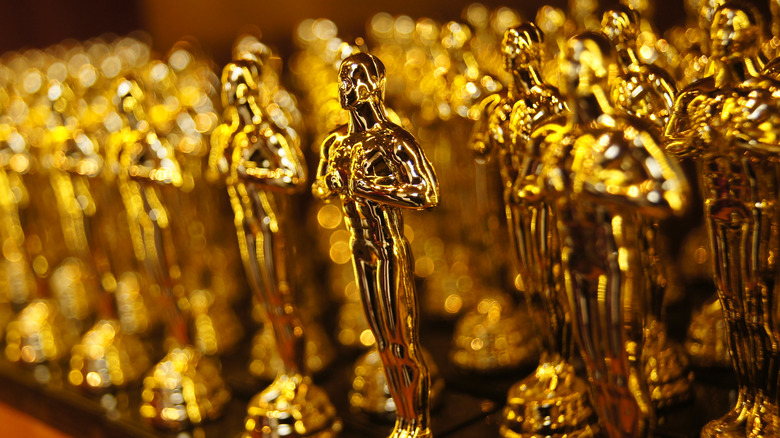 Faheem Salimullah/Shutterstock
The Academy Awards are a mainstay of the film industry. They've been around for almost a century, and throughout that time, they've been pretty consistent. Many Oscars categories, like best picture and best actor, have been part of the show since the very beginning. But there have been also been quite a few changes since the first show. The Academy now allows for more nominations for best picture and efforts have been made to increase diversity and inclusion in the process. Some awards have been dropped altogether, while the ones that are still around are reviewed and modified when needed (via ABC News).
The first Academy Awards ceremony in 1929 featured silent films like William Wellman's "Wings" and F.W. Murnau's "Sunrise," according to History. And at the end of the ceremony, only one woman walked away with an award — Janet Gaynor, who was nominated as best actress for three different films (per History). But there was still one major difference between then and now.
How were winners announced?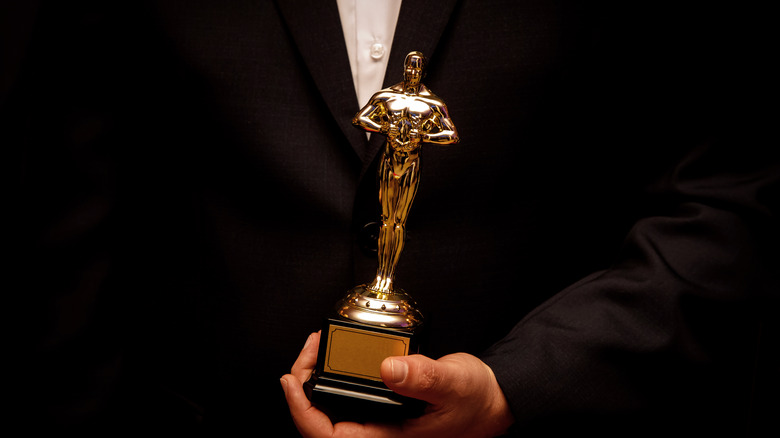 Piotr Piatrouski/Shutterstock
At the first Academy Awards ceremony, there wasn't as much mystery around the winners of each award. That's because they were all announced before the ceremony (via History). Now, the winners are kept a secret. According to The New York Times, not even the presenters know the winners in advance. Instead, two third-party employees keep track of the envelopes backstage and hand them off when it's time to reveal each award.
Knowing who the winners were ahead of time might have come in handy for keeping the awards show on track. For example, it could have prevented something like the 2017 mix-up where "La La Land" was mistakenly declared best picture winner over "Moonlight." (That same mistake happened once before, too, with the best score award in 1964.) But the decision to keep it a secret makes some sense. Not knowing who won might build suspense and keep everyone at home tuned in.