Details Found In Pop Smoke's Death Certificate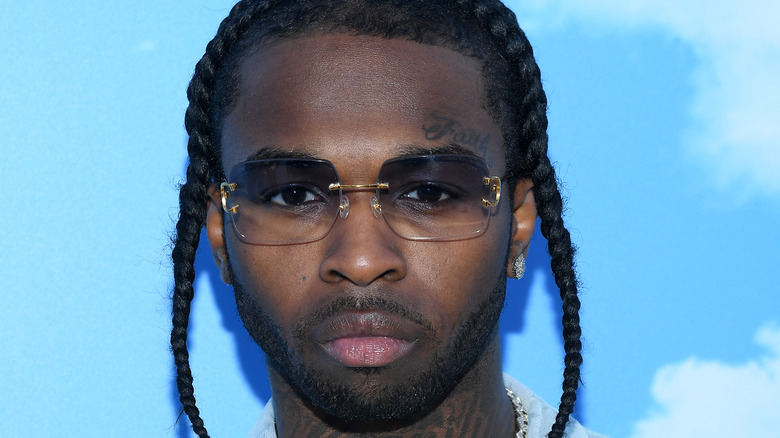 Pascal Le Segretain/Getty Images
Even in the world of hip-hop, where a number of artists have died tragically young – Tupac Shakur, for instance, at only 25 — the murder of Pop Smoke in 2020 was particularly sad. Pop Smoke was only 20 years old, not even old enough to legally drink or rent a car. Worse, the circumstances of his death were infuriatingly senseless. 
TMZ reports that the young up-and-comer was shot by five masked gunmen in an Airbnb in the Hollywood Hills. One of the accused killers was only 15. The gang had entered the house after seeing Pop Smoke show off a diamond-studded Rolex on social media (via New York Daily News). The address of the house he was staying in was visible in the images. They would resell the watch for $2,000 — $400 apiece if they divided it equally. Of the five people charged for Pop Smoke's murder, two were minors, the others were 21, 19, and 18 years old. 
According to the New York Daily News, Pop Smoke's mother, Audrey Jackson, said, " ... And the irony in this is that those same kids are the kids he said he made music for. There need to be consequences, sufficient consequences. But as a people, we have work to do. Our children are killing each other. This just makes absolutely no sense to me."
Pop Smoke's death certificate shows he likely didn't die immediately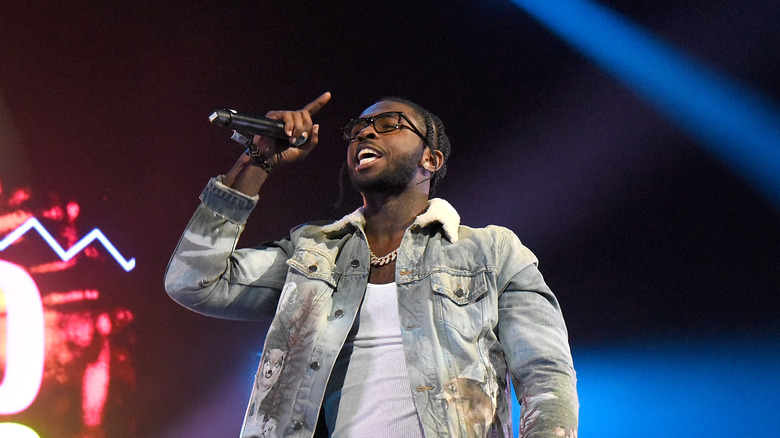 Arik Mcarthur/Getty Images
Pop Smoke's death certificate is now online and reveals a wealth of information about him. Some of it is personal. We read that Pop Smoke's birth name was Bashar Barakah Jackson, that he was born in New York in 1999, and that he was of Panamanian descent through his father and Jamaican through his mother (although Pop Smoke himself had lived his whole life in the United States). He had started but not finished college, and had never married.
Of course, the certificate gives us a glimpse into the circumstances of his death, too.  His "immediate cause of death" is listed as "gunshot wound to the torso," with a later clarification that he was "shot by other(s)" on February 19, 2020 — in other words, that his death was not a suicide. 
The time of his death is given as 5:12 a.m. If the New York Daily News report is correct that Pop Smoke was shot about 4:30 a.m., this means he clung to life for almost 45 minutes. This was enough time for emergency responders to perform a "left thoracotomy," defined by the American Lung Association as an incision between the ribs to access the lungs or other organs. 
Pop Smoke underwent an autopsy shortly after his death. His remains were then transferred to New York for burial.