Why Stevie Nicks Says It's Unlikely She Will Ever Have A Musical Biopic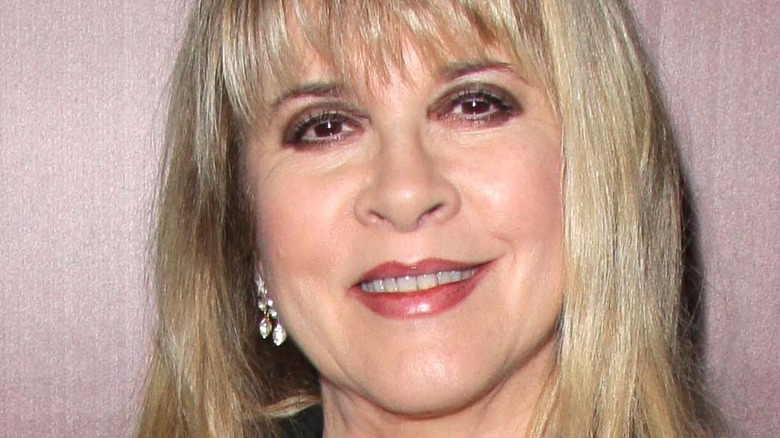 s_bukley/Shutterstock
Stevie Nicks, frontwoman for the Grammy award-winning band Fleetwood Mac and has been enchanting fans for generations with her beautifully unique vocals and style. She's worked as a singer, songwriter, and producer both in the band and as a solo artist and has seen incredible success. Nicks even has guest appearances on television series like her 2014 role in "American Horror Story: Coven." 
Nicks' life comes across as a wild ride, full of unimaginable tales and the rock 'n' roll lifestyle, but there's undoubtedly so much more to the surreal life of the singer. In an interview with The New Yorker, Nicks mentioned that she always keeps a journal to write about her life and to keep her poetry, where she draws some of her inspiration.
While her life is certainly something that many idolize, one thing we haven't seen of Nicks is a biopic. Biopics are typically movies made that tell the life story of a historical or influential figure. Yet a biopic of her life is something that Nicks herself has said is unlikely to ever happen.
Stevie Nicks says a biopic about her life would be far too long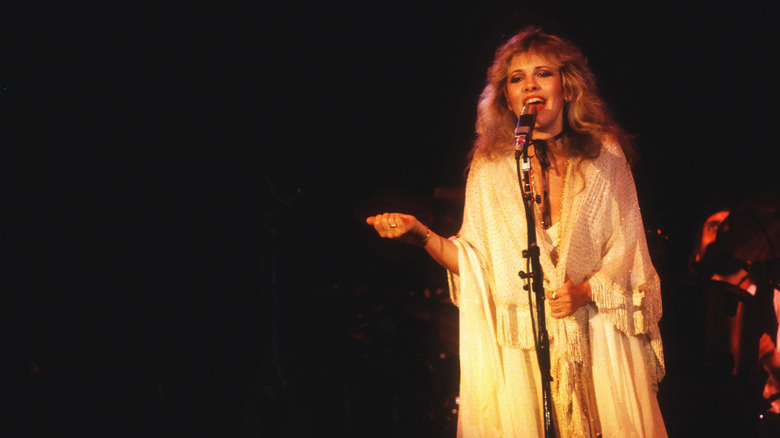 Larry Hulst/Getty Images
Stevie Nicks is a musical icon who has been performing for years with Fleetwood Mac and has toured the world again and again with numerous legendary musicians including Janis Joplin and Jimi Hendrix. The details surrounding her life story are that which many would love to know about, but Nicks has said that a tell-all tale is unlikely to come to fruition.
In an interview with Tim McGraw on "Beyond the Influence Radio," Nicks elaborates on just what she means. She explains that her life is too packed full of experiences and details that she would never want to leave out of her story. Even the majority of events wouldn't be able to fit into one movie, even if it were a really long one. She tells McGraw that if she were to have her life put out into the world, she'd rather it be in the form of a book series. "If I could get it into a book, it would be like Twilight. It would be like four books." She explains.
Whether it be an incredibly long movie or a four-part book series, it goes without saying that millions of Fleetwood Mac and Stevie Nicks fans would want to be the first in line to learn all they can about her fascinating life.