What We Know About Laura Linney's Ghost Encounter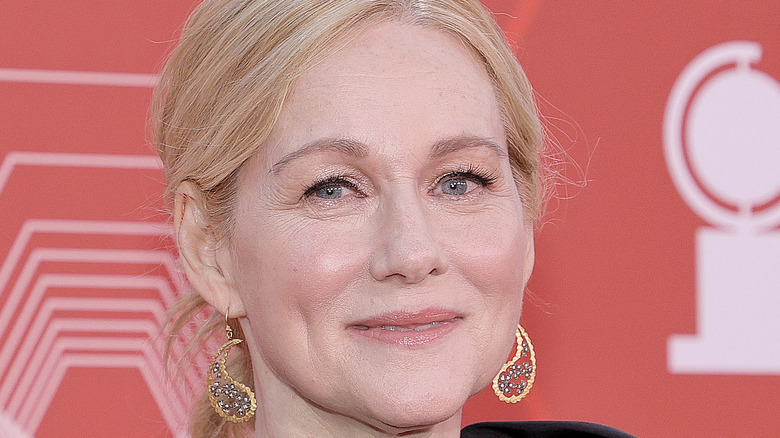 Jamie Mccarthy/Getty Images
Laura Linney is a talented actor who has long been delivering impressive performances on shows like "Ozark" as Wendy Byrde and "Tales of the City" as Mary Ann Singleton. She's worked with actors like Jason Bateman, Richard Gere, Julia Garner — and maybe even a few talents that aren't from this dimension.
Ghost stories tend to strike a chord of curiosity and fear in those that find themselves face to face with the supernatural world. Perhaps it's because so little is known about these entities and how they come to exist — or even if they exist at all. So regardless of whether you believe in ghosts, it might surprise you to learn that they will haunt you anyway. At least, that's what happened to Laura Linney, who considered herself a skeptic before an eventful visit to Broadway's famed Belasco Theater in New York City (via People). It was an experience that certainly reshaped her views.
Linney believes she once encountered the ghost of a chorus girl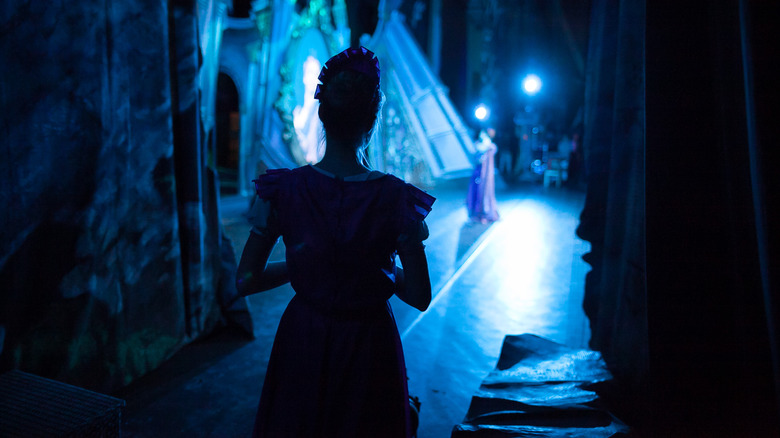 melnikof/Shutterstock
Like many old historic theaters, the Belasco Theater in New York is believed to be haunted. Laura Linney knew this at the time she was there but never expected she would meet a ghost firsthand. She'd heard the story of the death of a chorus girl at the theater, and a balcony that can only be accessed from the outside drew Linney's gaze when she noticed something or someone up there.
On "The Late Show With James Corden" Linney told the audience her story of seeing a woman standing in the front row of the balcony. The woman had a blue dress and blonde hair and looked upon the rest of the theater. Linney's response to seeing this mysterious woman was "Well, hello" (via Yahoo! News).
The theater staff, who by this point were probably accustomed to ghostly scenes in this historical site, weren't the least surprised by the sighting of the blond woman in the blue dress. Perhaps it's Linney's talents  in the arts that drew in a curious fan from the other side, or maybe she was just in the right place at the right time. Or in the wrong place at the right time.