This Was The First Color Film To Win Best Picture At The Academy Awards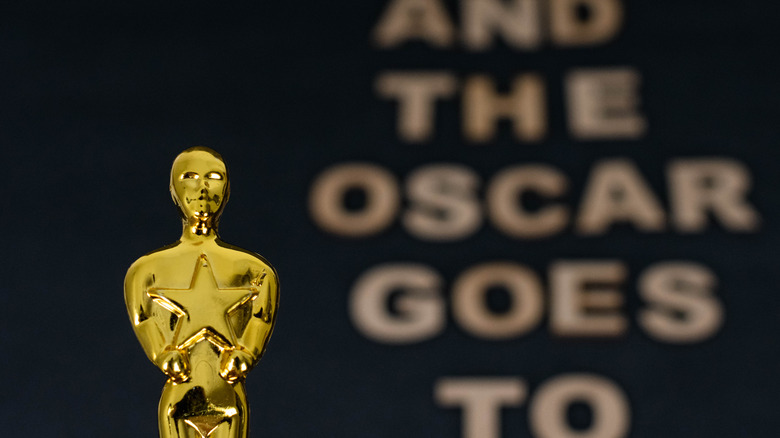 Aurora Angeles/Shutterstock
The Academy Awards have handed out best picture awards to nearly 100 films. Active since 1929, the awards ceremony of the Academy of Motion Picture Arts and Sciences has highlighted advanced technologies in sound, makeup, special effects, and even costuming. But early on, nominees for best picture were primarily black-and-white productions. When exactly did the Oscars start including films that used color to tell their stories?
Colorful films have existed almost as long as movie technology has been around. Initially, filmmakers might opt to hand-color, stencil, or tint a film's individual frames in order to convey tone or mood, according to Infoplease. In the 1920s, filmmakers used technicolor technology to meet the audience's demand for bright, vibrant scenery. But it would take another 10 years for a technicolor film to reach the highest heights of critical acclaim and win the Oscar for best picture (via the Oscars). And even then, it took until 1956 for all five nominees to be color films, according to Mental Floss.
Which movie did it first?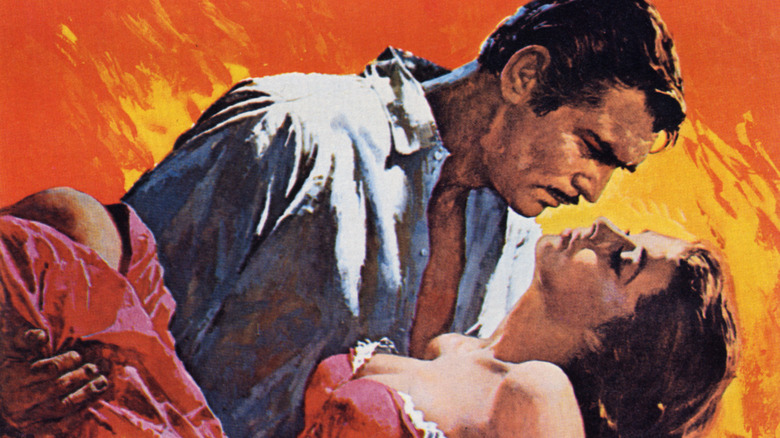 Fototeca Storica Nazionale./Getty Images
The first best picture nominee to use color technology was "A Star Is Born" in 1938, according to Mental Floss, but it didn't manage to win. But two years later, "Gone With The Wind" (above) would steal the show and walk away with the best picture award, making it the first full-color film to do so, according to Mental Floss.
The movie used technicolor technology that relied on a camera that ran three film strips at once, according to Infoplease. Each would highlight a different color, and together they would create a palette for the film. The production designer, William Cameron Menzies, won an honorary award specifically for the way the movie relied on color to highlight the romantic, larger-than-life storyline (per IMDb).
"Gone With The Wind" also scored another landmark victory. Hattie McDaniel, who played a slave named Mammy in the film, was the first Black actress to be nominated for and win an Oscar, according to IMDb. She won best supporting actress for her work.