Why Is The First Presidential Primary Held In New Hampshire?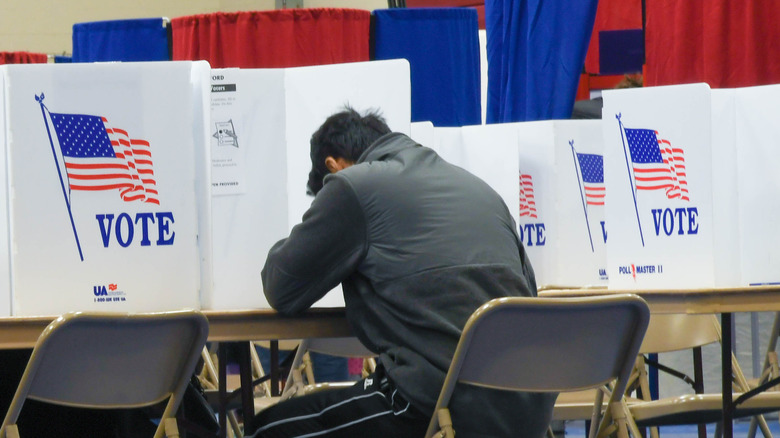 Andrew Cline/Shutterstock
At the start of each presidential election year, the nation's attention turns toward New Hampshire. But why does the Granite State host the first presidential primary? The answer has to do with money and New England weather, the University of New Hampshire explained. 
When New Hampshire first instituted a presidential primary in 1916, it chose to hold it on the same day as Town Meeting Day in order to save money. "Town meeting day" was scheduled for the second Tuesday in March. In fact, New Hampshire had been holding town meetings in mid-March for more than 200 years to hit the sweet spot between the worst of winter and the start of mud season, when melting snow hinders travel. In 1920, New Hampshire hosted the nation's first presidential primary for the first time, according to Mental Floss, and it has defended its place in the election cycle for more than a century.
Holding on to first place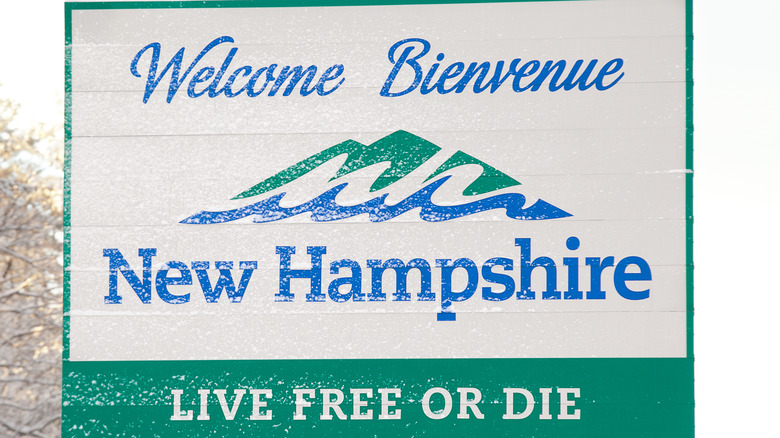 Mark Van Scyoc/Shutterstock
At first, it really didn't make a difference that New Hampshire held the first primary, but this changed because of a series of developments in the presidential election process during the second half of the 20th century, Brookings explained. First, the New Hampshire primary shifted from voting for just convention delegates to presidential candidates themselves in 1948. Then, a series of reforms passed by the Democratic Party in 1968 meant that primaries became more important in the candidate selection process overall and more states began to hold them. By 1972, New Hampshire's importance as an early bellwether of a candidate's success was confirmed
While New Hampshire's status might have begun as an accident of convenience, it's held on to its claim intentionally. The reason is the same as the reason it chose to host the primary on town meeting day in the first place: money. The primary brings as much as $250 million into the state with the flurry of media coverage and campaign activity, according to Mental Floss. A hotel room in Manchester, the state's largest city, can cost as much as $800 a night during the primary, Brookings said. Because the state likes the attention and stimulus, it passed a law stating that "the presidential primary election shall be held on the second Tuesday in March or on a date selected by the secretary of state which is seven days or more immediately preceding the date on which any other state shall hold a similar election, whichever is earlier."