What We Know About The Rumored Romance Between Tallulah Bankhead And Hattie McDaniel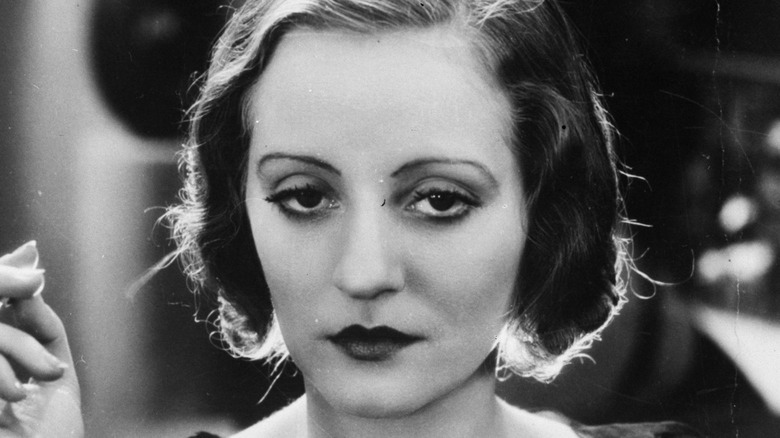 General Photographic Agency/Getty Images
In the 2020 Netflix fictionalized miniseries "Hollywood," it's implied that actresses Tallulah Bankhead, pictured above and the star of films like Hitchcock's "Lifeboat," and Hattie McDaniel, best known for her role as Mammy in "Gone with the Wind," may have been lovers. Much of the "Hollywood" series is true to life, while other aspects are made up, or otherwise dramatized, according to Heavy. So what do we really know about the rumored romance between these two early Hollywood film stars?
According to "The Girls: Sappho Goes Hollywood" by Diana McLellan, as reviewed in The New York Times, there's certainly precedent for lesbian relationships in the era of the film industry in which "Hollywood" is set, as there has been in every time period throughout history. During what's called the Golden Age of Hollywood, though — when both Bankhead and McDaniel were active — there was something known as the "Sewing Circle," a group of actresses who were all allegedly lovers, and that also reportedly included stars like Bankhead.
Were the rumors about Tallulah Bankhead and Hattie McDaniel true?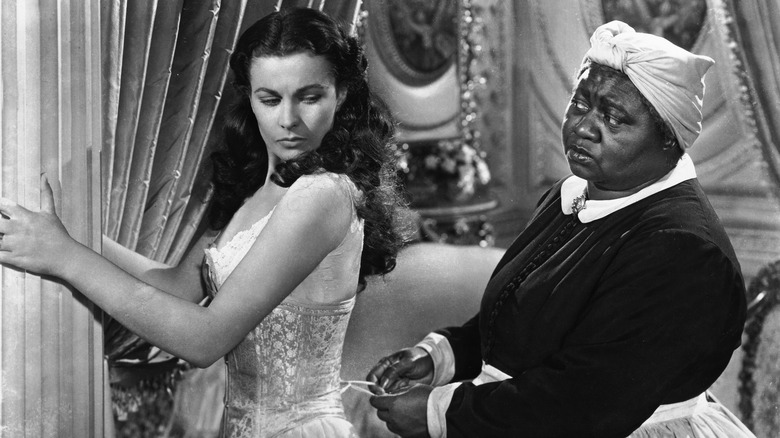 United Archives/Getty Images
Other classic Hollywood actresses purportedly involved in the so-called "Sewing Circle" include Greta Garbo and Marlene Dietrich, among many others, and it's generally believed that all of them either lived lesbian lifestyles or were bisexual, per AutoStraddle. Some of those claims are contested, and many of the women associated with the group were also married (per Vanity Fair). For her part, Bankhead married John Emery in the early `40s, according to Britannica. Nevertheless, it's generally accepted that Bankhead was also romantically linked to several women in Hollywood all throughout her career, according to AutoStraddle.
As far as Hattie McDaniel (pictured above), she was married four times, according to Oprah Daily, and it's unclear whether she was a part of the "Sewing Circle." Nevertheless, some Hollywood historians agree she was either a lesbian or bisexual throughout her life — a lifestyle which would have been kept secret in those days, an issue faced by all the women linked to the "Sewing Circle," according to AutoStraddle. McDaniel, however, is said to have allegedly been romantically involved with Bankhead, as well as other female stars of her day, according to Reel Rundown. There's enough evidence that Bankhead and McDaniel were in fact romantically involved that a musical was written about the relationship in the year 2000 called "Tallulah and Hattie: Dead at the Pearly Gates Cafe," according to Vanity Fair.