Whatever Happened To Moby?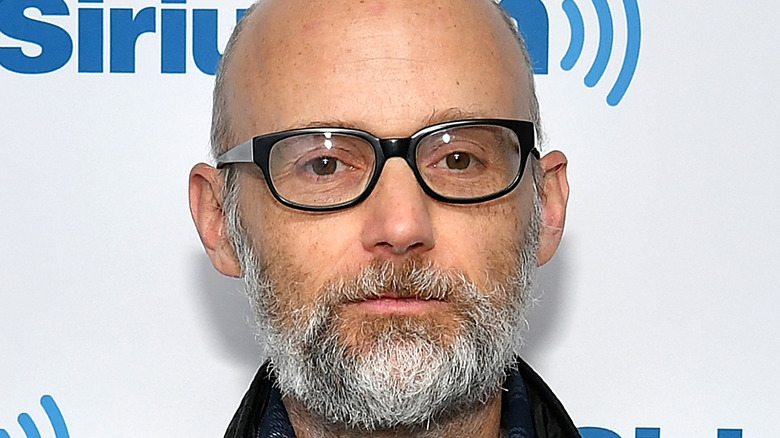 Slaven Vlasic/Getty Images
Since the release of his self-titled studio album in 1992, Moby (real name Richard Melville Hall) has sold over 20 million records worldwide and is considered a forefather of electronic music (via Gossip Gist). For a time, he was everything that constitutes a craze, but the renowned musician seems to have mysteriously tapered off throughout the years, and fans often wonder what happened to him. 
Like others within the vast realm of artistry, Moby has endured his substantial portion of hardships. At the height of his success, the singer was reportedly in the throes of substance abuse and found himself enraptured by seemingly inescapable depression, both of which he didn't shy away from sharing in his controversial memoirs, "Porcelain" and "Then It Fell Apart" (per The Guardian). It seems that Moby has never cared to be anything but transparent about his long list of struggles. "I was anxious, angry, and panicking because I couldn't figure out how to be happy," he explained in a 2021 interview with People Magazine.
If you or someone you know is struggling with mental health, please contact the Crisis Text Line by texting HOME to 741741, call the National Alliance on Mental Illness helpline at 1-800-950-NAMI (6264), or visit the National Institute of Mental Health website.
Moby's journey from alcoholism to happiness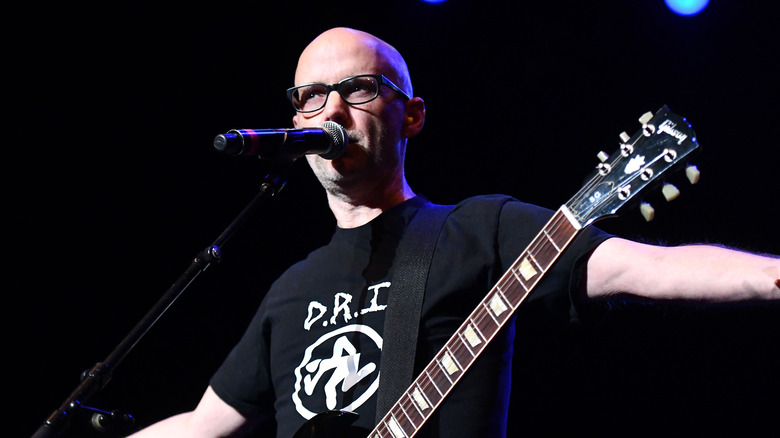 Scott Dudelson/Getty Images
As a youth, Moby recalls growing up with limited means and being subjected to troubled circumstances. His father was an alcoholic, and at the mere age of 10, Moby had his first sip of a drink. The effect produced blossomed into a whole world of indulgence that ultimately led to his battles with prescription pills, alcohol, and cocaine that only got worse when massive success took over. However, he has reportedly been clean and sober since 2008 and regularly attends 12-Step recovery meetings. "I started recognizing that fame and material success weren't going to fix my psychological and emotional issues," he told People.
In 2021, he released his 19th studio album, "Reprise," with major collaborators like Mindy Jones, Skylar Grey, and Gregory Porter. He remains active in music and maintains a positive balance in life that he says came with experience and living through pain. "It's paradoxical, in a way, to be who I am right now, which is kind of boring, happy, and middle-aged, and look back 20 years ago to when I was selfish, narcissistic, and addicted to alcohol and drugs. I look at that person, and I don't recognize him."
If you or anyone you know is struggling with addiction issues, help is available. Visit the Substance Abuse and Mental Health Services Administration website or contact SAMHSA's National Helpline at 1-800-662-HELP (4357).