The Truth About Joan Crawford's Real Name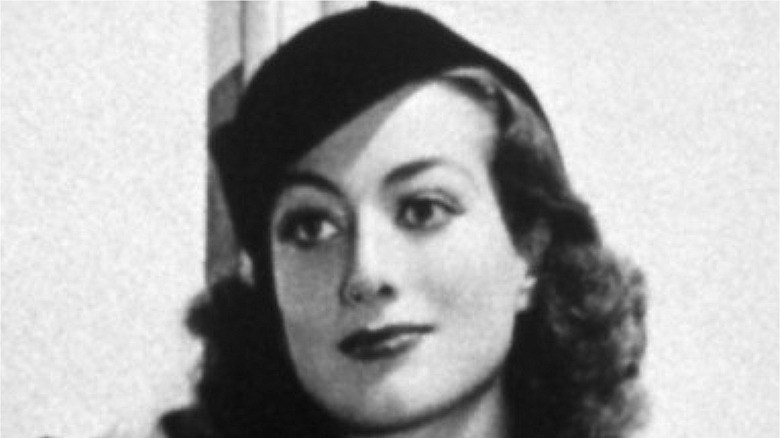 Hulton Archive/Getty Images
It's common for celebrities to adopt stage names, and it is done for different reasons. One of the most common ones is to have more appeal to their audience and make them stand out, especially if their birth name seems too ordinary. Some celebrities make use of variations of their birth name, while others use a completely different name. One of those celebrities is Joan Crawford.
Crawford was born in San Antonio, Texas. Her father left the family soon after she was born, and she and her mother moved to Oklahoma, where her mother married theater manager Henry Cassin. As a young girl, Crawford would go with her stepfather to the theater. There, she was able to play with costumes and props, as well as see vaudeville performances, per the Oklahoma Historical Society. In 1916, Crawford's stepfather was embroiled in an embezzlement case, and although he was acquitted, the family decided to move to Kansas. Crawford's mother and stepfather divorced soon after, and that was about the time when she decided to pursue a career in dancing. Crawford landed a role in a Broadway show, and it was in 1925 when she started working for MGM.
Joan Crawford got her name from a contest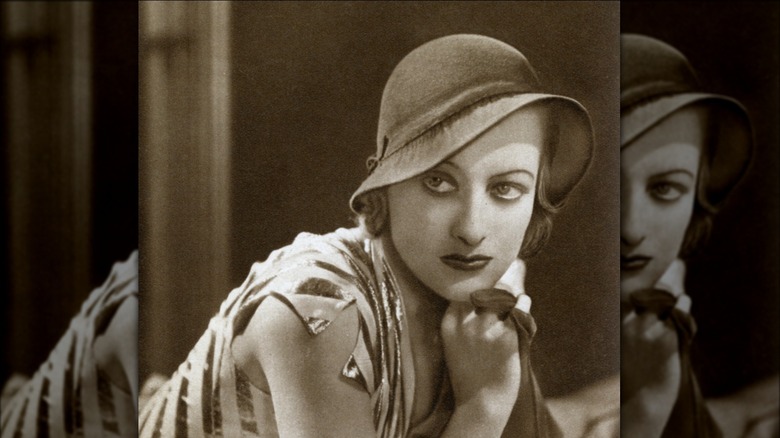 Print Collector/Getty Images
Crawford's birth name was Lucille Fay LeSueur, but she also went by the name Billie Cassin — after her stepfather who was called Billie — before her career took off. According to The Guardian, the bosses at MGM prompted her to change her name when they offered her a contract, as they said her surname wasn't appealing because it sounded like "sewer." As a result, a naming contest — with a $1,000 prize — was opened to the public to give her a new name.
In the March 28, 1925 issue of the magazine Movie Weekly, an article was published titled "Introducing Lucille LeSueur Who Needs Another Name for Her Screen Career." There was also an interview where the budding actress shared how she felt about passing screen tests. "I'm quite thrilled over this contest which is to find me a new name," Crawford said. She also stated that it was often difficult for people to pronounce and spell her name, which is why she needs a stage name. "I personally will favor one which is easy to pronounce and spell, and also easy to remember. Of course it must be a pretty name as well," she added (via Worthpoint). The winning name was "Joan Crawford," and that was good enough to satisfy the MGM bosses. She wasn't too happy with it, as she said it sounded like "crawfish," but she stuck with it anyway and became one of Hollywood's biggest stars during her time.