What Was The Last Film Grace Kelly Starred In?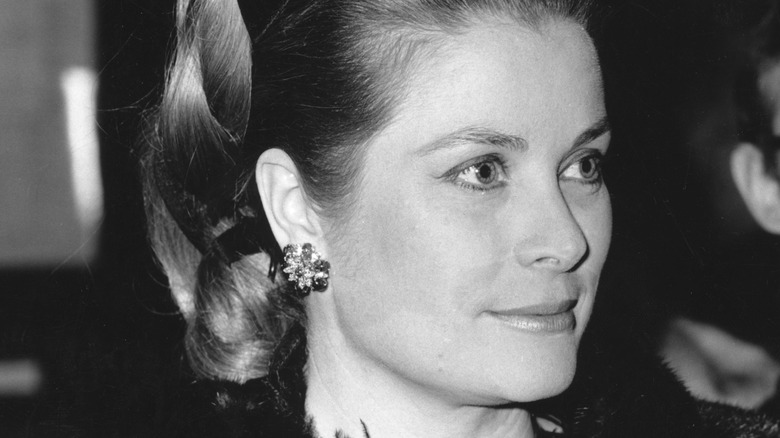 John Downing/Getty Images
At the peak of her career, Grace Kelly left acting behind to become the princess of Monaco. When she married Prince Rainier of Monaco on April 18, 1956, she was only 26 years old (per the New York Post) and had starred in just 11 movies, though many of them were classics like "To Catch a Thief," "High Noon," and "Rear Window" (as well as "The Country Girl," which garnered Kelly her only Oscar — via Gold Derby).
Kelly met Prince Rainier while filming "To Catch a Thief" on the French Riviera in 1955, according to the Sunday Post. During their brief courtship, Kelly would star in two more films before her marriage — "The Swan," in which she played a princess (MGM timed the release to correspond with Kelly's real-life royal wedding) and "High Society," her final feature film, co-starring Bing Crosby and Frank Sinatra. The 1956 musical feature was released several months after Kelly's wedding, in July, according to TCM.
Kelly didn't act after her marriage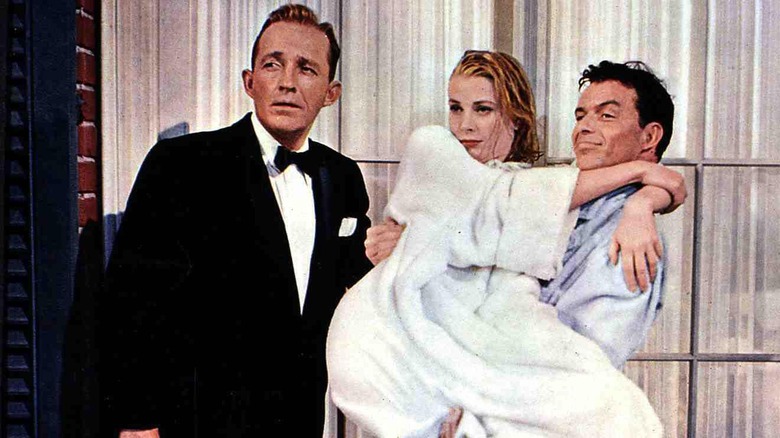 United Archives/Getty Images
"High Society" was a remake of the classic romantic comedy "The Philadelphia Story," with Kelly in the Katharine Hepburn role, Crosby standing in for Cary Grant, and Sinatra taking the place of Jimmy Stewart (via IMDb). The updated version was a musical, with original Cole Porter songs and Louis Armstrong on the trumpet.
Though "High Society" didn't leave the mark of "The Philadelphia Story," it got decent reviews (per Rotten Tomatoes), particularly for Armstrong's contributions. The New York Times, however, said that Kelly was miscast: "Miss Kelly makes the trenchant lady no more than a petulant, wistful girl," wrote Bosley Crowther in his mixed review. With her nuptials pending at the time of filming, she may have had other things on her mind.
Kelly considered other roles after "High Society." She was Alfred Hitchcock's first choice for the title character in "Marnie," which was evidently too scandalous a role for a princess to take; the part ended up going to Tippi Hedren. The extent of her movie career after her marriage was restricted to narrating a handful of documentaries and serving on the board of the Twentieth Century-Fox Film Corporation, according to Britannica. Her final film credit before her 1982 death in a car accident came not for acting but for narrating the 1977 ballet documentary "The Children of Theatre Street" (via IMDb).