Jimmy Stewart Got A Degree In This Field Before Becoming A Famous Actor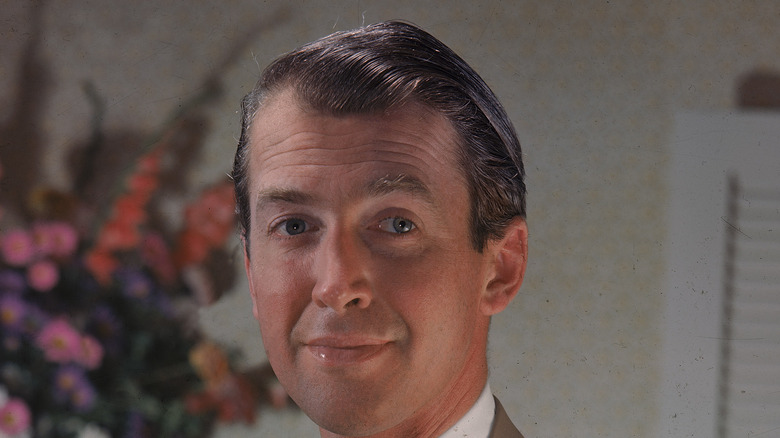 Getty Images/Getty Images
You probably know Jimmy Stewart from one of his famous roles, as George Bailey in "It's A Wonderful Life" or Jefferson Smith in "Mr. Smith Goes to Washington." Known for his iconic drawl and on-screen charm, Stewart starred in over 80 movies through the course of his 50-year career, via Through The Clutter. However, there could be an alternate timeline where Jimmy Stewart never graced the silver screen at all. In fact, when he was a young man, he initially set out to pursue a completely different career.
Stewart attended Princeton University to study architecture, with a specific focus on airport design, earning his degree in 1932, per Arch Daily. However, Stewart completed his degree right in the middle of the Great Depression, a time when architectural jobs were hard to come by. So Stewart decided to pursue one of his other interests instead: acting. He moved from New Jersey to Falmouth, Massachusetts, where he joined the University Players, a summer stock theater. From there he went to Broadway, where he acted in a series of unsuccessful plays before his career finally took off, according to Britannica.
Jimmy Stewart served in the military during World War II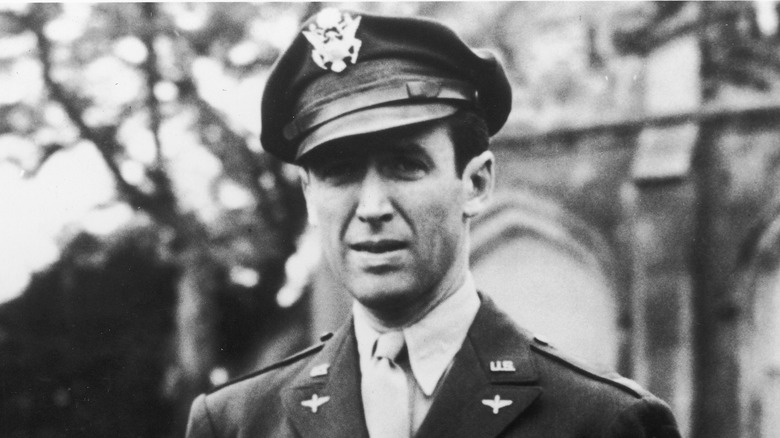 Getty Images/Getty Images
In 1935, Steward landed his film debut as Shorty in "The Murder Man," and from there, his star kept rising. Just five years later, he had won the Academy Award for best actor for his portrayal of tabloid reporter Macaulay Connor in "The Philadelphia Story," according to Britannica.
While he never put his degree in architecture to professional use, Steward did take a brief break from acting in 1941, when he enlisted as a private in the United States Army during World War II. Following in the footsteps of his father, grandfather, and great-grandfather, he served in the military until 1947, working his way up to the rank of colonel in the Army Air Corps, according to The Jimmy Stewart Museum. While he remained in the Air Force Reserves, Stewart returned to acting following the war, starring soon after in "It's A Wonderful Life," what is now perhaps one of his most famous roles, despite being something of a box office flop at the time. He continued to work in Hollywood for the next three decades, becoming a Hollywood legend by the time of his death in 1997.