How Many Times Was John Lennon Arrested?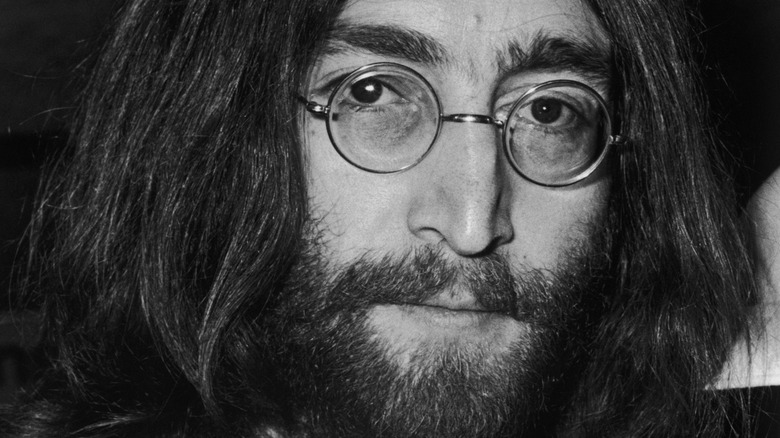 George Stroud/Getty Images
John Lennon is as famous for his music as a member of The Beatles and as a solo artist after the band split. NPR states that his songwriting partnership with Paul McCartney saw nearly 200 songs and millions of albums sold. After going solo in 1970, Lennon continued making music until his devastating death in 1980. The music is famous, but so is the band's drug use, something for which Lennon became particularly known.
On the album cover for "Sgt. Pepper's Lonely Hearts Club Band" there are marijuana plants in the background. Lyrics to multiple songs on the album make drug references. The song "With a Little Help from My Friends" blatantly says "I get high with a little help from my friends" and many speculate that "Lucy in the Sky With Diamonds" is about the hallucinogenic drug LSD, as explained by Behavioral Scientist. Though song lyrics do not legally prove drug use, police searches definitely did.
John Lennon was arrested in 1968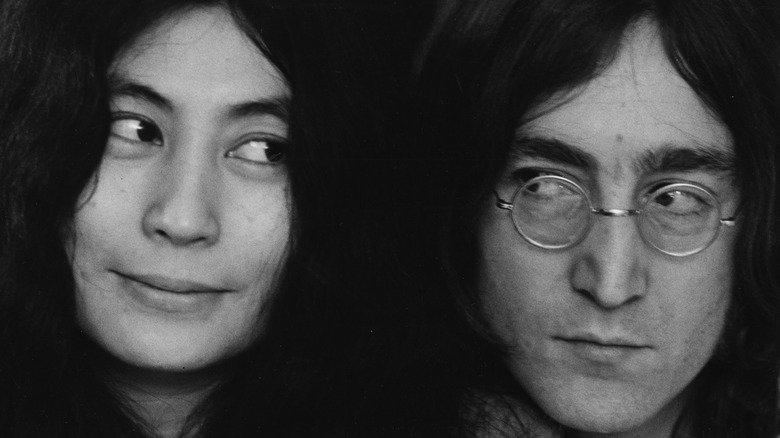 Susan Wood/getty Images/Getty Images
Norman Pilcher was a notorious detective throughout the 1960s and was responsible for arresting multiple famous faces such as Dusty Springfield and fellow Beatle George Harrison. The goal in making high-profile arrests was to deter young people from using drugs (via The Guardian).
History details that Pilcher was the detective behind John Lennon's only arrest. In 1968, he led a raid on the London home in which Lennon and Yoko Ono were staying. As Lennon tried to hide the evidence, the police read the arrest warrant through the window and then broke in. They found 200 grams of hashish, traces of marijuana on a cigarette roller, and morphine.
Lennon and Ono initially denied that the drugs belonged to them, but Lennon eventually pleaded guilty, fearing that Ono would be deported back to Japan. The court fined him 150 pounds and warned that if caught with drugs again, he would serve jail time (via History).
Despite the warning, Lennon became addicted to heroin 1969. Forbes explains that the addiction often kept him out of the recording studio. His absence was more of an issue during that time than the presence of Ono in the studio. Perhaps Ono was not to blame for the eventual dissolution of the band, as is often speculated.