How Many Times Has Nicki Minaj Been Arrested?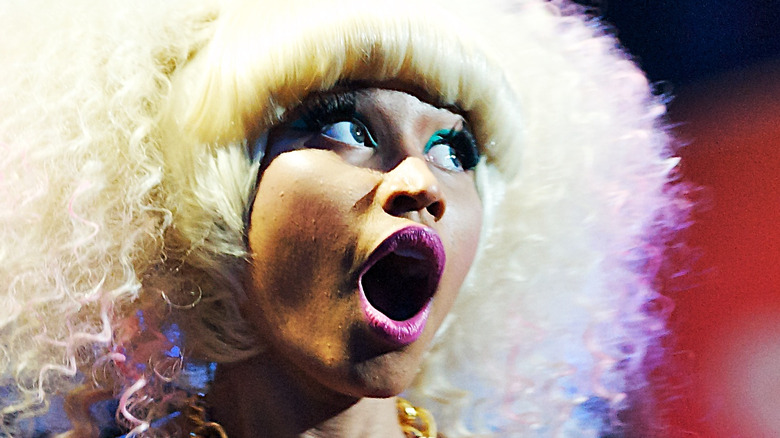 Brian Friedman/Shutterstock
Throughout the history of popular music, more than one performer has found themselves on the wrong side of the law. Going back to the earliest early days of rock & roll, for example, pioneer Chuck Berry had a habit of winding up behind bars, including a 1959 arrest for transporting an underage girl across state lines, as History reported. A decade later, as Connecticut History notes, Jim Morrison was arrested while performing on stage, following an incident with a police officer before the show started.
In some communities in music, a lengthy arrest record is a badge of honor. For example, there was the whole "outlaw country" phase of the 1970s, and at least some of those musicians were actual outlaws, with arrests for drug possession and the like. And of course, in rap and hip-hop, there was the "gangsta rap" sub-genre, populated by at least some performers who were genuinely gangsters.
Trinidad-born rapper Nicki Minaj is apparently also quite proud of her criminal history, although hers is a comparatively short rap sheet.
Nicki Minaj seems quite proud of her one arrest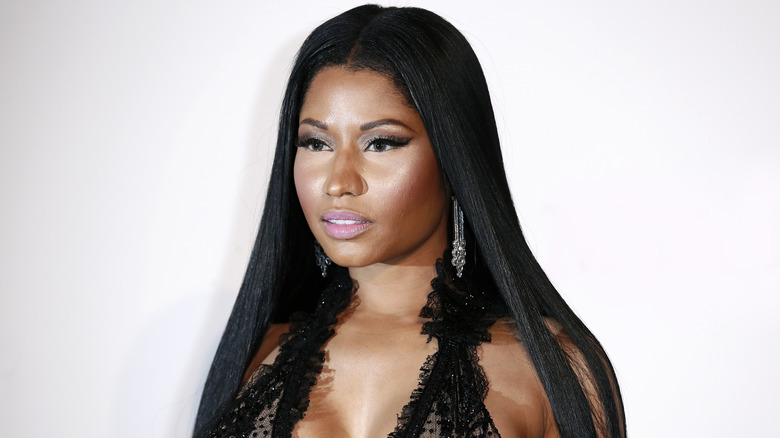 Andrea Raffin/Shutterstock
Back in 2003, before she got famous, Minaj was arrested in New York City on a weapons charge, as Atlanta Black Star reported. Specifically, Onika Maraj as she was known at the time — and which is the name that appeared on her arrest warrant — was busted for criminal possession of a weapon with the intent to use. Nicki, for her part, seemed rather proud of her arrest. In 2021, she posted photos of her mugshot on Instagram, and even captioned them with what seemed like a bit of boasting. "I did use it tho. This is so inspiring to look back. The girl was leaking blood and spent days in the hospital," she said, adding that she feared she was going to get deported, and that she hid out with her aunt for awhile.
Minaj's fans weren't exactly thrilled with Nicki's reminiscing. More than one asked about how hurting and possibly almost killing someone was something to be proud of. There was also the matter that Nicki didn't take the time to blur out some important personal information in the document, such as her Social Security number, and she ultimately deleted the post.