Everything We Know About The Tinder Swindler's Latest Career Move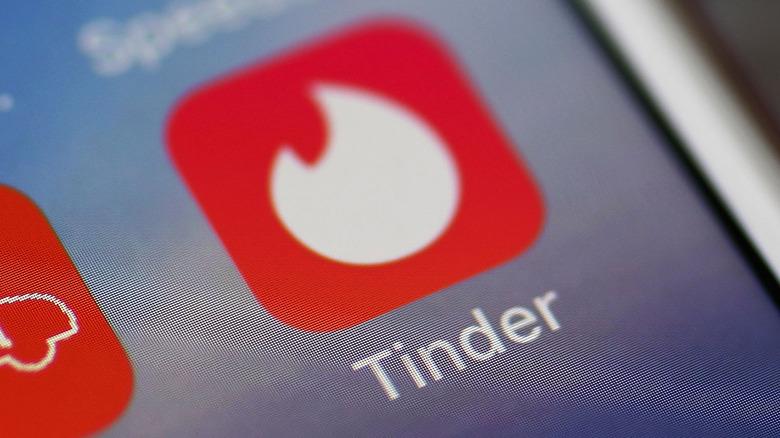 Joe Raedle/Getty Images
Simon Leviev, whose real name is Shimon Hayut, announced an interesting career move following the release of the tell-all documentary film "Tinder Swindler" on Netflix, according to Entertainment Tonight. In the film, Leviev — the purported "Tinder Swindler" — is accused of bilking about $10 million from European women he met through the dating app Tinder, falsely claiming to be the son of the Russian-Israeli billionaire diamond magnate Lev Leviev. In 2019. Simon Leviev was sentenced to 15 months in an Israeli jail for fraud, among other crimes, but he was released on good behavior after serving only five months, as Entertainment Weekly reports.
In the film "Tinder Swindler," several European women recall their experience after meeting Leviev on the popular dating app. Leviev is accused of wooing and conning each woman independently, while keeping them unaware of the others, with a lavish, jet-setting lifestyle that seemed too good to be true, and was allegedly financed through credit card fraud and the women themselves, among other schemes. Leviev calls the Netflix film "made-up," (via EW). But based on his latest money-making plans, Leviev clearly plans to capitalize on the movie's success.
Simon Leviev is back online, but it's not where you think
After Leviev was released from an Israeli prison, he was back at it on Tinder, as Entertainment Weekly reports. The app did ban Leviev shortly after the Netflix movie came out. Nevertheless, Leviev stands by his innocence, claiming in an Inside Edition special featuring Leviev, "I'm not a Tinder swindler. I was just a single guy that wanted to meet some girls on Tinder. I'm not this monster" (via EW.) Despite the fact Leviev is no longer allowed to look for love on Tinder, he's now on another popular app that is sure to make headlines, per TMZ.
The app that Leviev joined shortly after the release of the Netflix documentary is Cameo, through which people can commission for money custom online messages from celebrities, ranging from birthday greetings to anniversary messages, among other options. It's estimated that Leviev made $30 thousand in a matter of days after joining the popular service and that he charges around $200 for personal messages and $2,000 per message for businesses (via TMZ). He also has representation to manage his new found fame and notoriety. 
As far as the women he's accused of scamming, one of them, named Cecilie Fjellhøy told Entertainment Tonight, "I destroyed my life in two countries," over her relationship with Leviev. Still, she said Leviev has his own troubles. "He has a very empty life. He has no family, no friends to really care about him. He needs help," Fjellhøy said.