What Was The Last Movie Marilyn Monroe Starred In Before She Died?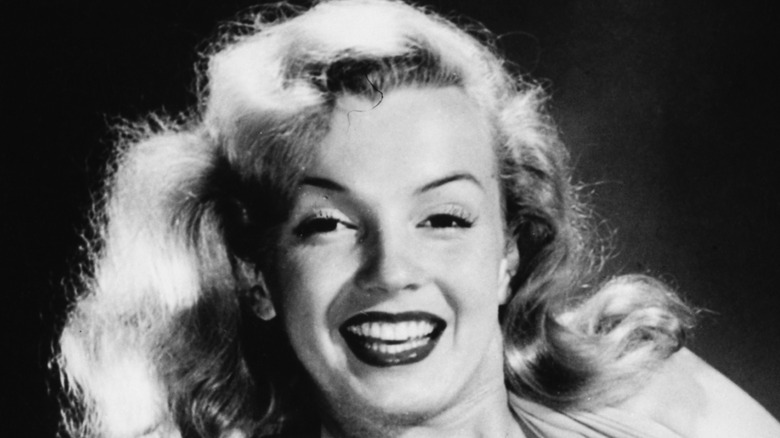 L. J. Willinger/Getty Images
She was beautiful. She was ferocious. She was elegant, wise, and rare. It's hard to go long periods of time without somehow, in some way or another, seeing the radiant face of Marilyn Monroe showcased in restaurants, homes, museums, and businesses across the world. Her iconic smile inspires admiration to this day. One of Hollywood's most revered actresses, Monroe starred in 30 major films before she died, all of which contributed to her eternal stardom in their own way. In her final picture, "The Misfits" (1961), Monroe appeared alongside fellow Hollywood icon Clark Gable (via Express) in what would tragically be both hers and Gable's final film before their deaths. 
"The Misfits" tells the story of Roslyn Taber (Monroe), a divorcée who falls madly in love with Gay Langland (Gable), an over-the-hill cowboy whose independence and renegade attitude toward love are shaken by the former's beauty and prowess. In the midst of life's misfortunes and unsavory realities, the two saddened lovers find solace in one another. The film, directed by John Huston, also stars Montgomery Clift, Thelma Ritter, and Eli Wallach (per IMDB).
'The Misfits' was Gable's and Monroe's last film ever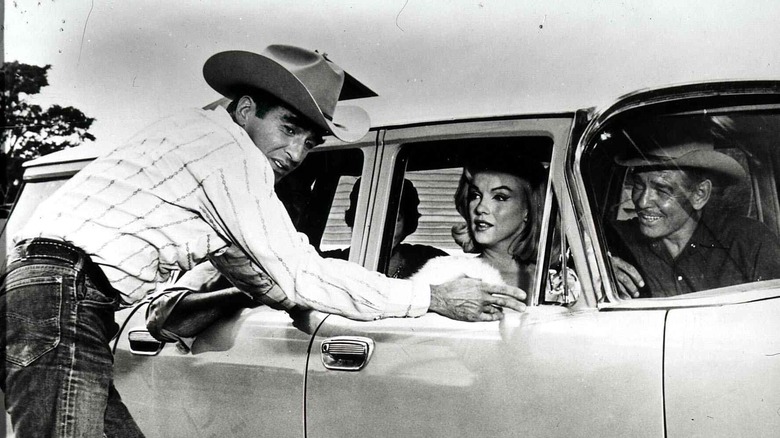 United Archives/Getty Images
"The Misfits" was received with praise by movie goers and critics alike. One review called it "bleak perfection." The script was written by Arthur Miller, to whom Marilyn Monroe was married at the time of production (via Showbiz Cheat Sheet). Whereas most of her prior films showcased Monroe as a ditzy blond bombshell whose sex appeal was her main attribute, Miller's script provided something off-beat for his wife. "The Misfits" delves into more authentic, unabashed instances that represent life in its most unfiltered and rustic form, which was a phenomenon that most people didn't associate with Marilyn Monroe at the time. Nonetheless, "The Misfits" still stands as perhaps her most celebrated cinematic achievement.
Just a few days after production of the film officially wrapped, Clark Gable died of a heart attack at the age of 59. "The Misfits" premiered a few months later, and he never got to see the final product. A year later in 1962, Marilyn Monroe died at the age of 36. While details surrounding her untimely death seemed obscure and borderline inconclusive, experts ultimately surmised that it was a suicide by means of intended drug overdose (per Showbiz Cheat Sheet).