The Horrific Crime Scene Of The Murder Candy Montgomery Committed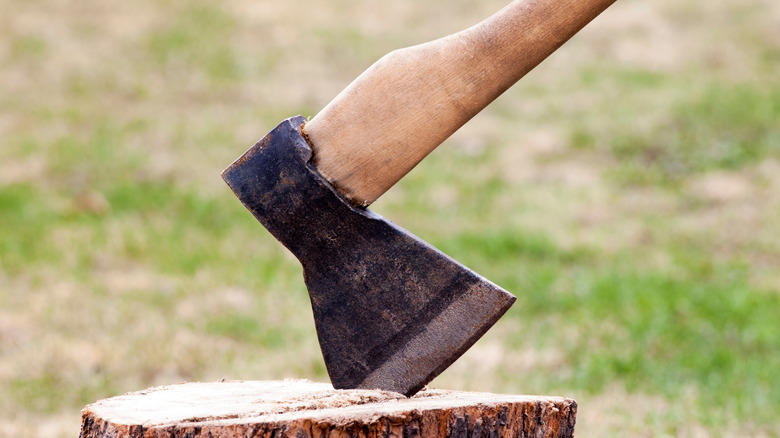 Starodubtsev Konstantin/Shutterstock
Candy Montgomery was a typical Texas housewife when she did the unthinkable. In 1977, she moved to Collin County with her husband Pat Montgomery and had two children. Candy began attending the Methodist Church of Lucas shortly after. It's here where she would meet Allan and Betty Gore, according to excerpts from the book "Evidence of Love" published by Texas Monthly. 
She befriended the married couple and an affair between Allan and Candy ensued at the end of 1978. Per The Daily Mail, Candy was reportedly bored with her marriage to Pat and felt sparks fly with Allan during a church-hosted volleyball game. Allan was also unsatisfied with his marriage as Betty was dealing with postpartum depression.
According to "Evidence of Love" (via Texas Monthly), although the affair started off strong, with proclamations of love made to one another, after about a year and a half Allan said he wanted to focus on his family. The change of heart happened after Allan and Betty attended a marriage retreat. Candy said she'd step back. 
On June 13, 1980, Allan was away on a business trip and was unable to get a hold of Betty. Worried that she had failed to return his calls, he asked his neighbors to check in on her. When they set foot in the home, they encountered a macabre sight. 
Hacked 41 times with an ax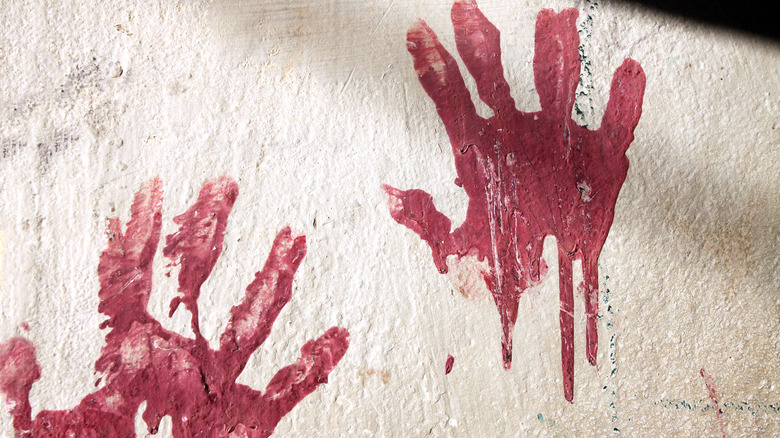 Opachevsky Irina/Shutterstock
One look at the scene and investigators knew that Betty had been murdered and ruthlessly so (via Texas Monthly). Her slain body was found in her home's utility room. Nearly every inch of the space was covered in her blood. Half of Betty's face was gone and her body was gruesomely disfigured. Oxygen reports that an ax was found near her body. An autopsy later revealed that Betty had been hit with the ax 41 times. Her face and head alone had been bashed 28 times. Investigators surmised that this was personal; the killer knew Betty. Although the murderer had tried to clean the scene, the amount of blood made it impossible.
According to The Daily Mail, it was determined that Candy had been the last to see Betty. She was babysitting the Gore's oldest daughter, Alisa, and admitted to investigators to have gone to the house to pick up the girl's bathing suit. When Allan broke down and confessed about his previous affair with Candy, she was subsequently arrested and charged with the murder (per Soapboxie). 
At her trial, Candy told jurors that she had killed Betty in self-defense. She alleged that when she arrived at the house, Betty confronted her about the affair and attacked her with the ax; she had to fight back. She was ultimately acquitted of the murder and walked free. Candy is now reportedly a mental health professional.