What Volodymyr Zelensky Did Before He Was President Of Ukraine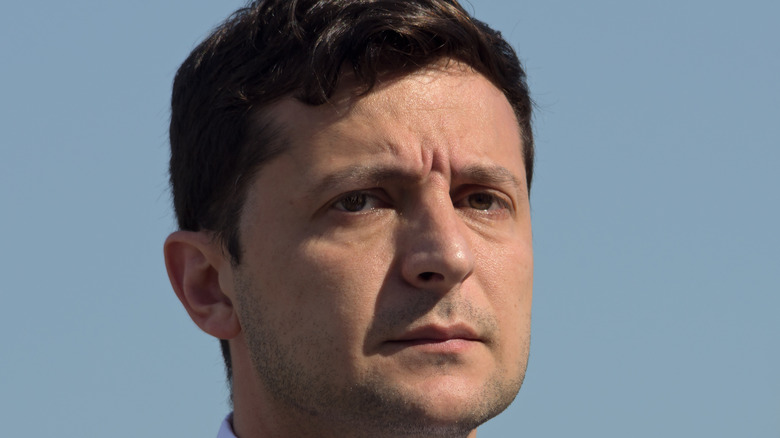 Vladymyr Vorobiov/Shutterstock
What are the most interesting jobs a president had before they took office? In the United States, you might point to Ronald Reagan, former film star, or Donald Trump, who was once a reality TV presenter. In Ukraine, you need to look no further than President Volodymyr Zelensky, who took office in 2019 when he was only 42 years old (via Britannica). The Ukrainian President has already faced significant challenges during his time in office, including the invasion of Ukraine by Russia in February 2022 (via People). By the end of Zelensky's term, it seems clear he'll be a seasoned politician forged by fire. But it might surprise you to learn that he was something of a newbie to politics when he was first elected.
Zelensky was born in Kryvyy Rih in southern Ukraine in 1978. When he was 17, he went away to university, where he joined the local theater group. When he graduated in 2000 with a law degree, he chose not to become a lawyer and instead kept up his entertainment background, working for a comedy television channel. From there, he went on to act in various movies and TV shows, including in a Ukrainian TV series called "Servant of the People," in which he played the President of Ukraine.
Zelensky's political turn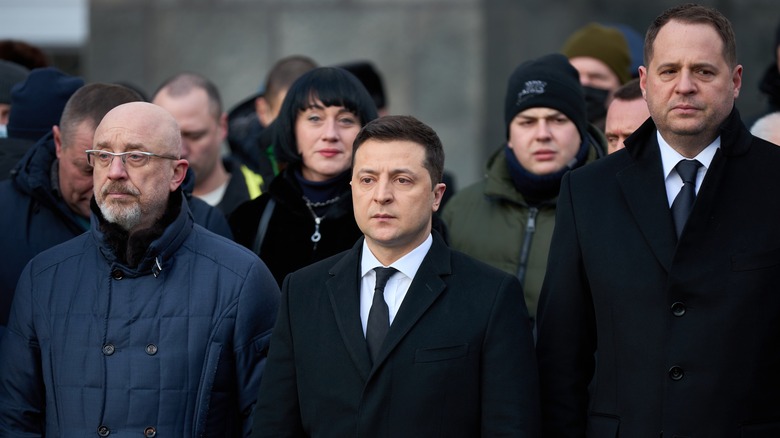 Sarakhan Vadym/Shutterstock
How did Volodymyr Zelensky go from playing a president to actually being one? With a campaign that was as unconventional as his CV. Zelensky ran as an independent, rather than attached to a party, according to People. That was a good strategy in a country where disillusionment with the political elite had been rising since 2014. Zelensky was seen as an outsider and thus necessary fresh blood in the Ukrainian government. He also offered campaign promises that citizens were eager for, including a pledge to finally establish a more positive relationship with Russia.
Zelensky also took an unconventional approach to his campaign rallies: he didn't have them at all. In fact, Zelensky didn't host any in-person events during his campaign, choosing instead to focus his efforts on social media posts like YouTube videos. He eventually clinched the position of president through a runoff election in which he won 73% of the vote (via Britannica).