How Vladimir Putin Came Into Power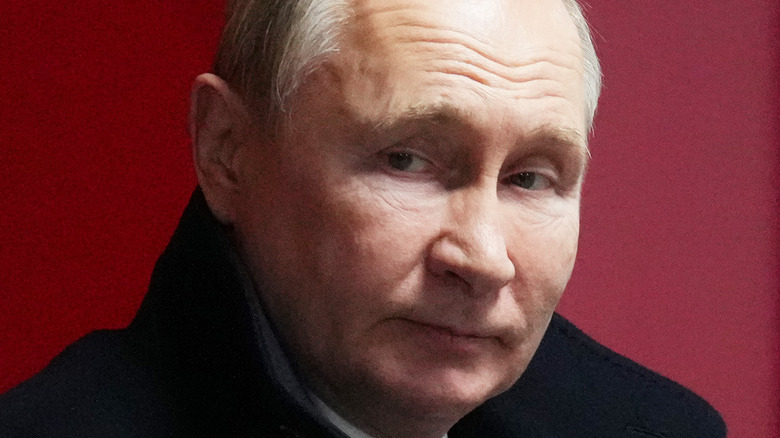 Carl Court/Getty Images
Vladimir Vladimirovich Putin has held more or less unqualified power in Russia since 2000. His first two presidential terms, as Britannica summarizes, stretched from 2000 to 2008; as the Russian constitution forbids more than two consecutive presidential terms, Putin switched places with his prime minister, Dmitry Medvedev, until 2012, when he won his third presidential election. As of 2022, Putin is enjoying his fourth term.
Putin's reign has been characterized by violence, domestic oligarchy, and a rise in Russia's international fortunes. After an early success putting down an insurrection movement in Chechnya in 2002, Putin's irredentist ambitions have brought parts of Georgia, Moldova, and now Ukraine under Russian military control, even in the face of vigorous native resistance. He played a critical and controversial role in the Syrian civil war, supporting the government of Bashar al-Assad, and is suspected of murdering or imprisoning opponents and enemies, including journalists.
Putin likely understands that his personal mystique is key to his power. That means, in part, maintaining a myth of himself as an incarnation of virility, riding horses shirtless or "leading" migratory geese by hang glider. But beyond the obvious propaganda, Putin keeps opponents under his thumb through unpredictability. He's also laid the groundwork to retain the presidency until 2036. In 2021 he changed the Russian constitution to allow for two more presidential runs and back-to-back terms if he wins, according to ABCNews.   
Putin moved quickly up the ranks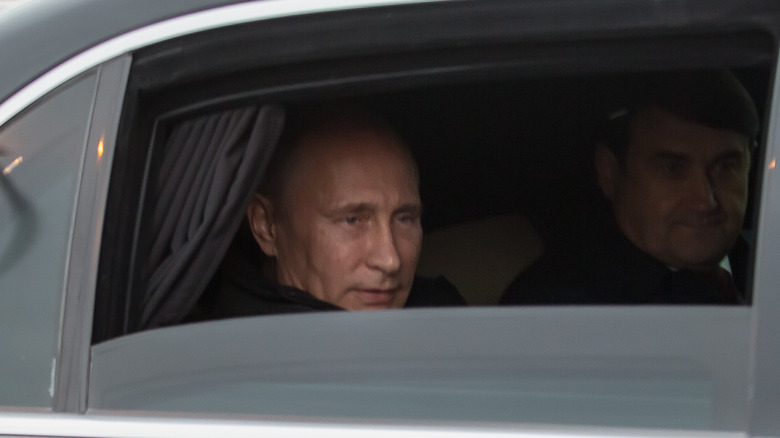 Mr. Tempter/Shutterstock
Putin was born in Leningrad, now St. Petersburg, on October 7, 1952. As History Colored lays out, he studied law at Leningrad State University, earned his law degree, and joined the KGB – the Soviet Union's notorious intelligence service — upon graduation. His role was administrative, but he was good at it, and he rose to lieutenant colonel. In 1990, as the Soviet Union collapsed, he quit his intelligence job and worked briefly in academia, teaching at his alma mater and driving an unlicensed taxi to make ends meet (per BBC).
At university, Putin befriended Anatoly Sobchak, the future mayor of St. Petersburg. Sobchak was impressed by the former colonel's knowledge and administrative skill and invited him to join his mayoral cabinet as an advisor. By 1994, Putin was deputy mayor. 
In 1998, he left for Moscow, joining the top ranks of Boris Yeltsin's controversial government. He held a variety of cabinet positions — including prime minister — as Yeltsin flailed, pilloried for his corruption, and humiliated by Islamist rebels in Russia's Caucasian republics (via Britannica). In 1998 and '99, Russia's parliament, or Duma, attempted to impeach Yeltsin; Yeltsin resigned in disgrace, leaving Putin as acting president. Putin stood for election a few months later and won, promising competence to weary electors. He's been in power ever since. The next Russian election is in 2024.