What We Know About Russia Taking Chernobyl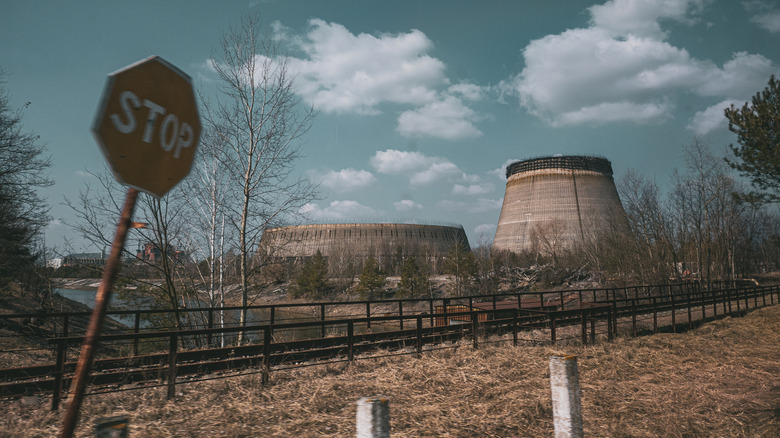 VladislavK13/Shutterstock
On February 24, 2022, Russian forces seized the Chernobyl nuclear power plant, the site of a massive 1986 nuclear disaster that sent a cloud of radioactive material into the skies over Europe, according to Reuters.
Mykhailo Podolyak, an advisor to Ukrainian President Volodymyr Zelensky, confirmed that Russia had taken the plant. "It is impossible to say the Chernobyl nuclear power plant is safe after a totally pointless attack by the Russians," he said. "This is one of the most serious threats in Europe today."
President Zelensky himself echoed this news, saying in a (translated) tweet, "Russian occupation forces are trying to seize the Chernobyl Nuclear Power Plant. Our defenders are giving their lives so that the tragedy of 1986 will not be repeated. Reported this to Swedish Prime Minister Magdalena Andersson. This is a declaration of war against the whole of Europe."
Russia's invasion of Ukraine — the largest on a European nation since World War II — came by air, land, and sea, with some troops gathering in the disaster's "exclusion zone" prior to entering Ukraine. There are growing concerns that Russia's occupation of the Chernobyl site could present dangers to all of Europe.
Chernobyl is still highly dangerous decades later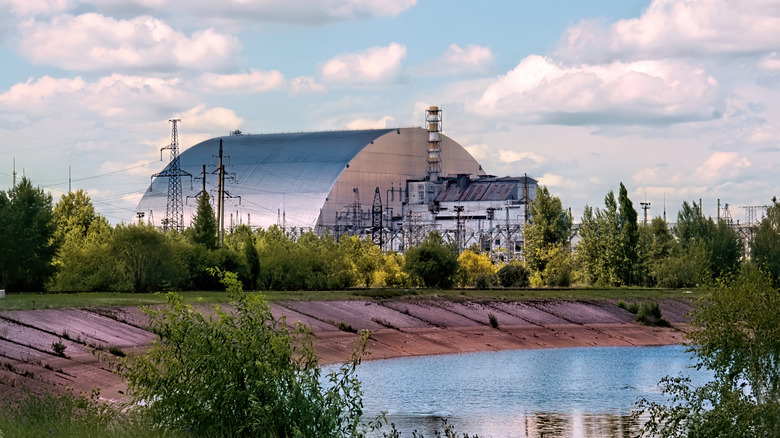 Aleksandra Ignateva/Shutterstock
The Chernobyl nuclear disaster occurred on April 26, 1986, near what is now Pripyat, Ukraine. The immediate death following the blast in one of the plant's reactors toll was around 30 people. However, in the years to come, many more people succumbed to the effects of the massive amounts of radiation that were released (via CNN). In a 2005 press release, the United Nations speculated that as many as 4,000 people might eventually die as a result of the catastrophe.
135,000 people were evacuated from a 19-mile area around the plant. This is what became known as the "exclusion zone." In recent years it has become something of a tourist attraction, but the area was closed to visitors leading up to the invasion, per Reuters.
What remains of the Chernobyl nuclear power plant is still considered extremely dangerous and much of it is housed inside a massive sarcophagus constructed out of metal. However, as years went by that structure has deteriorated, allowing radiation leaks to appear, reports CNN.
According to Sky News, Chernobyl sits around 60 miles from Ukraine's capital city of Kyiv.