How Charlie Sheen Lost His Money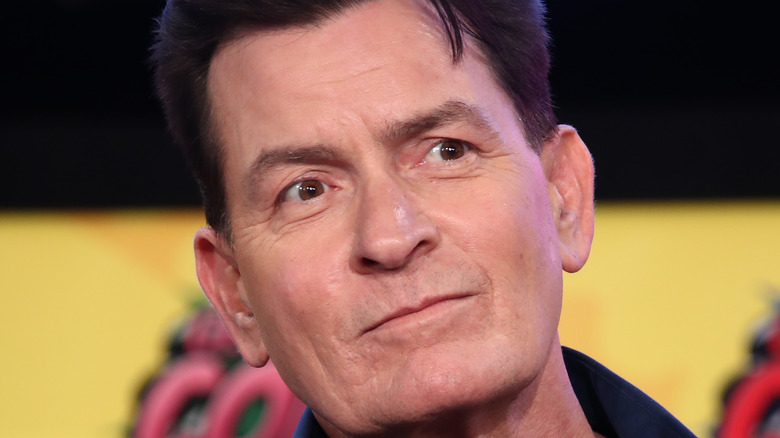 Holger Much/Shutterstock
Given that Charlie Sheen is one of the most recognizable names in Hollywood, you might be forgiven for thinking that he is set up to coast into retirement. The "Two and a Half Men" star was once the highest-paid actor on TV, making almost $2 million an episode at the height of his career (via ScreenRant). Over time, that payout accumulated to a cool $150 million net worth, according to Celebrity Net Worth. But in recent years, Sheen has found himself in a less enviable financial position.
Sheen's descent began with his firing from "Two and a Half Men" in 2011. The former TV star, who has struggled with alcohol addiction in the past, went to rehab in 2011 and the show went on a break, as Vanity Fair reports. But when Sheen came back, he remained a disruptive force on set and demanded a stunning 50% raise on his already eye-wateringly high wage. His departure from the popular series was widely covered, and though Sheen has had some work since 2011, including on his own sitcom, "Anger Management," he's never been able to reach the levels of income that he had previously achieved.
However, even if Sheen is making a smaller paycheck, you might expect that he would still have most of his money from his "Two and a Half Men" days. So what happened?
Where did Charlie Sheen spend his money?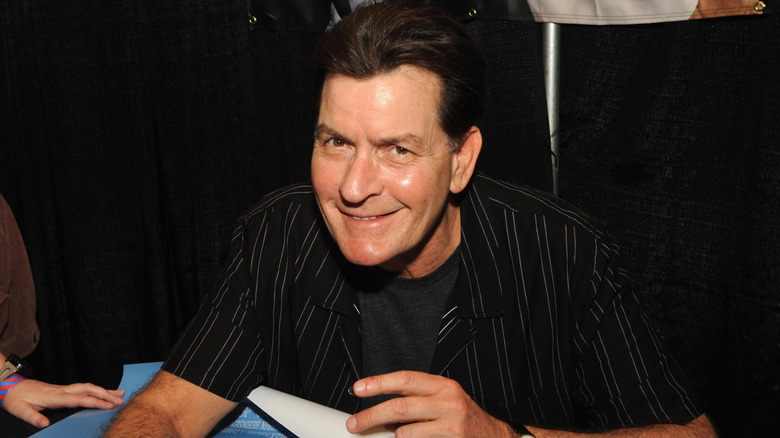 Bobby Bank/Getty Images
In 2018, Charlie Sheen reported he had a net worth of less than $10 million dollars, a situation he described as a "dire financial crisis," according to Vanity Fair. Sheen pointed out that his expenses were high; at the time he owed over $5 million in unpaid taxes and said he had at least $12 million total in debt (via Celebrity Net Worth). He also is said to be paying $50,000 a month on alimony and half a million dollars in child support to his ex-wives. He also reportedly has high monthly medical bills, perhaps in part because Sheen is HIV-positive.
In addition, Sheen reportedly has a history of high spending that could have depleted his coffers. One report says that, in 2013, Sheen sent over $1.5 million on sex workers. Sheen also spent significant chunks of money on parties and luxury services like a personal chef. Collectively, these factors allegedly contributed to a significant depletion in Sheen's net worth.