The Truth About James Dean's Alleged Relationship With Liz Sheridan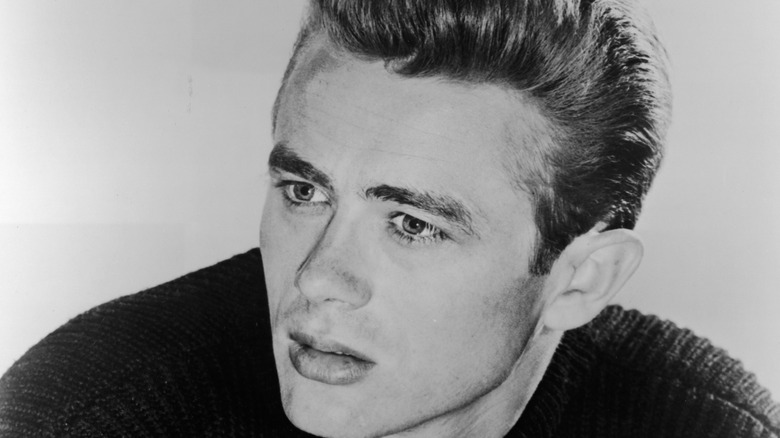 Hulton Archive/Getty Images
Today, Liz Sheridan is perhaps best known for playing Jerry Seinfeld's mother, Helen, in the hit sitcom "Seinfeld." Four decades before she made her debut on the sitcom, though, Sheridan allegedly had a romantic relationship with the iconic actor James Dean. She detailed the alleged romance in the memoir "Dizzy & Jimmy: My Life With James Dean: A Love Story," which was released in 2000 by Regan Books.
According to a Publisher's Weekly review, Sheridan's "feelings for Dean, her pain upon their separation and on his untimely death a few years later, are sweetly rendered and seem genuine, although the details are filtered through a romanticized lens." In other words, the book may be a true account of a beautiful lost romance, or it may be a pre-Tumblr fan fiction. Because Dean himself never confirmed the romance and was not alive to confirm or deny Sheridan's claims, the world may never know for sure whether the alleged affair ever happened. Even so, here are some of the more compelling details of Sheridan's account of her love story with the all-American rebel.
Liz Sheridan and James Dean allegedly fell in love in 1951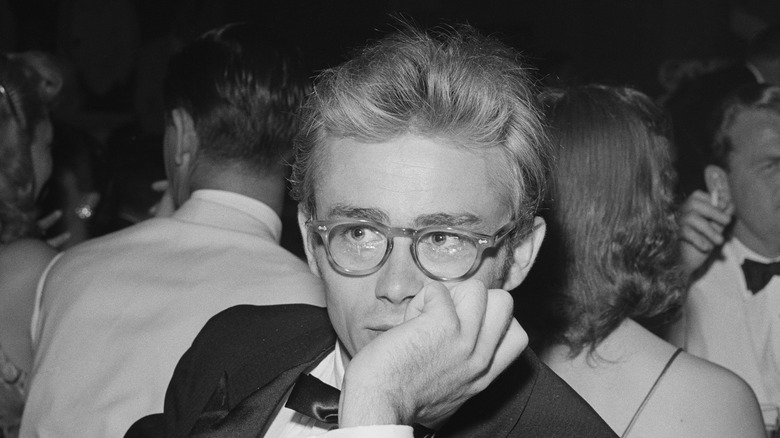 Michael Ochs Archives/Getty Images
"A long time ago, when I was a young dancer in New York City, struggling to make it on Broadway, I fell in love with Jimmy Dean and he fell in love with me," Liz Sheridan wrote of James Dean in "Dizzy & Jimmy: My Life with James Dean: A Love Story." "When we fell in love, he was just my Jimmy. A skinny, nearsighted kid not yet twenty-one, whose glasses always seemed to be sliding down his nose. He was shy and broke and he mumbled. And I adored him."
Sheridan went on to detail how she allegedly met Dean in the fall of 1951 in New York in the theater district residence hall where she lived. Dean was a struggling actor at the time, although he was accepted into the Actors Studio in November 1951, around the time Sheridan allegedly met him, as noted by Publisher's Weekly. Sheridan describes Dean as an often-cheesy, touchy-feely, and even nerdy guy. "I was an inch taller and two years older," she wrote, "but somehow he always made me feel that I was his treasured little girl."
In the book, Sheridan claims that she and Dean were even engaged at one point, before his rising career led to the fall of their relationship. She also describes her grief following Dean's untimely death in 1955, a few years after their split. "After Jimmy was killed only one person was left in the world who knew what really happened between us," she writes. "Me."