Inside Sally Kellerman's Relationship With Marlon Brando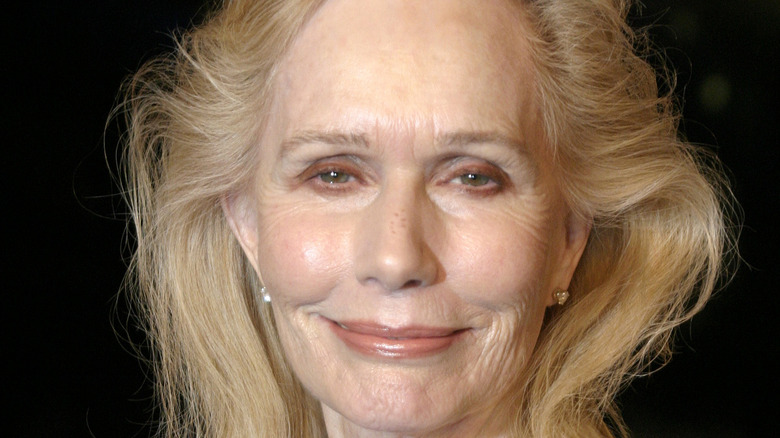 Tinseltown/Shutterstock
According to Turner Classic Movies, Sally Kellerman is best remembered for her superb acting abilities, which allowed her to find success as both a leading lady and a versatile character actress.
She is best known for her role as Major Margaret "Hot Lips" Houlihan in the film "M*A*S*H," which spun off into a legendary television series of the same name. Although the role earned her an Oscar nomination and helped elevate her career in the 1970s, she was well into her pursuit at that point and far from finished acting. Kellerman had a career that spanned generations and multiple eras of Hollywood, which she acted almost up to the time of her death.
Before appearing in "M*A*S*H," Kellerman had roles in films through the 1950s and 1960s and also appeared on television in shows like "Star Trek" and the science-fiction anthology series, "The Outer Limits." Such a long career in Hollywood meant that Kellerman had run-ins — both on-screen and off — with some of Hollywood's biggest stars.
Kellerman's Hollywood connections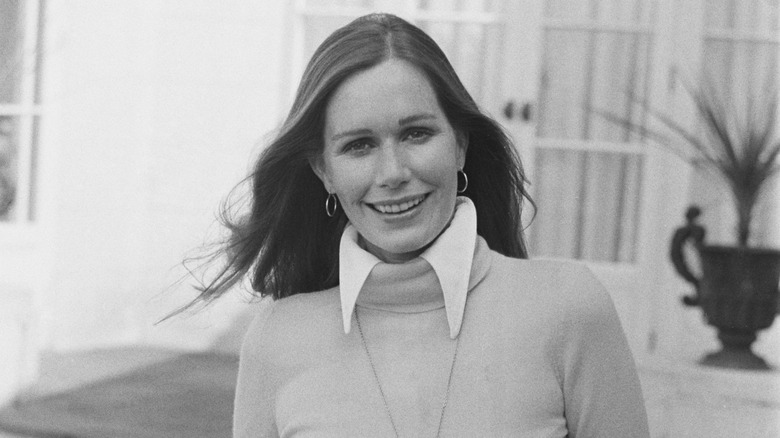 David Cairns/Getty Images
Sally Kellerman, having had such an illustrious career, was well-connected in Hollywood, and not just in the quantity of her industry and personal relationships but also in their quality.
While promoting her 2013 biography "Read My Lips: Stories of a Hollywood Life" with The Baltimore Sun, Kellerman discussed several such relationships. One was with Oscar-winning actress Jennifer Jones, who she met at a dinner party Jones hosted in the 1960s. "I walk in, and she says, 'Oh, darling, I want you to meet some friends of mine,'" Kellerman said. "It was Ingrid Bergman, Deborah Kerr, Simone Signoret, Yves Montand, Louis Jourdan and his wife, and Pia Lindström. That was the dinner. She was 100% in my corner. She organized our wedding and our re-nuptials 20 years later. I went to see her a lot. She was so beautiful."
She also had career help from legendary screenwriter Joseph Stefano, who penned the screenplay Alfred Hitchcock's "Psycho." "He said, 'I saw you in a play six months ago, and the growth is amazing. I'm going to send you a script," Kellerman recalled to The Baltimore Sun. She didn't expect it to come to anything, but Stefano sent her a script for an episode of "The Outer Limits" — titled "The Human Factor" — which became the first of two episodes of the series in which she would appear.
She also had a relationship with one of Hollywood history's biggest names: Marlon Brando.
Kellerman met Brando while working at a restaurant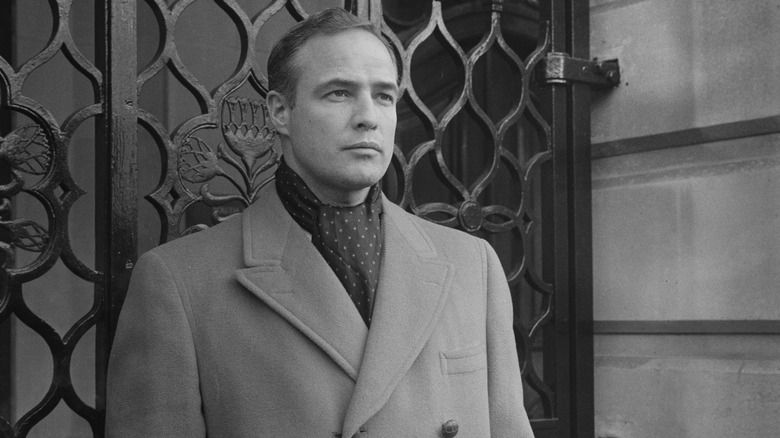 Reg Burkett/Getty Images
Sally Kellerman told The Baltimore Sun that she first encountered Marlon Brando while waiting tables in a Hollywood restaurant. "I waited on more stars than I worked with in my entire career," she said of the experience. But Kellerman was a massive fan of Brando's. Having been a shy, overweight teenager while a student at Hollywood High School, she identified with him. "I felt so geeky," she said. "I heard Brando struggled with his weight, and I thought he would understand me. I saw every one of his pictures at least seven times."
Then one day, she saw her hero. "I look over, and in this old white, beat-up car was Marlon Brando," she told The Baltimore Sun. "I said, 'It can't be him! Why isn't he in a limo?'" She would get to know Brando on a personal level but rejected him when he made romantic advances toward her — a decision she would later tell The Village Voice was "a mistake I won't be making in my next life."
"I wanted to be special, and believe me, I was special," she told the publication. "He was so mad that he'd spent the night wasting his time again. He was banging drawers. I was special, all right."