What Happened To Judy Garland's Role In Royal Wedding?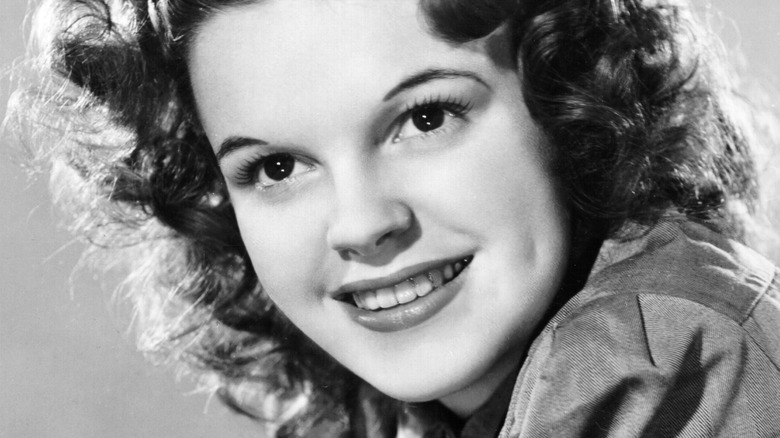 Michael Ochs Archives/Getty Images
"Royal Wedding" is a musical comedy from 1951, starring famed dancer Fred Astaire and musical film regular Jane Powell as siblings and Broadway stars Tom and Ellen Bowen. It remains a popular movie today, holding a 92% Tomatometer rating with critics on Rotten Tomatoes and a 62% audience score. But "The Wizard of Oz" legend Judy Garland was one of three other leading ladies originally set to fill the role of Ellen Bowen. Garland was fired by the producer, leading to MGM cancelling its contract with her. Her exit drove international news and speculation about Garland, according to long-running fan site The Judy Room.
Garland's firing came during an incredibly stressful period of her life, and it felt to her like the end of her career. Her brief work on the summer 1950 production of "Royal Wedding" was part of a slump the screen queen eventually rose out of, making her comeback as a concert singer and Hollywood star just a few years later. Still, it was one of several slumps in her life, as she struggled with the pressures of stardom, body image, money problems, and the substance abuse that would eventually lead to her death at age 47.
Quitting leads to Judy Garland losing her contract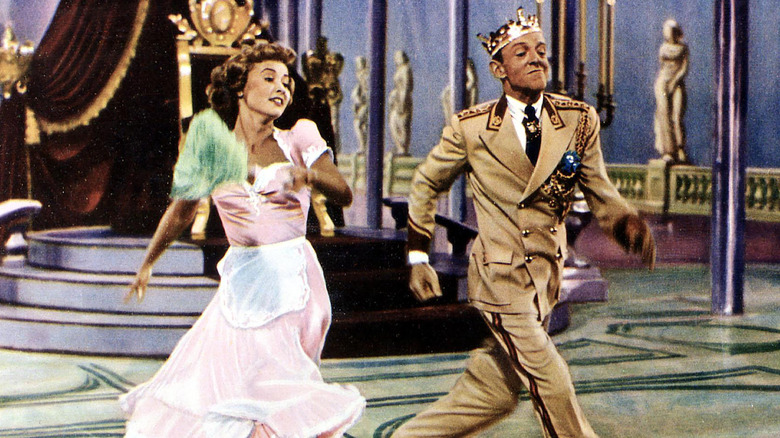 United Archives/Getty Images
The vintage MGM musical "Royal Wedding" was first written for Vera-Ellen and Fred Astaire, according to The Judy Room, but production kicked off with June Allyson of "Two Girls and a Sailor" fame. When Allyson became pregnant just eight days into rehearsals, the studio instead brought in Judy Garland. This was immediately controversial both for the actress and the director, Charles Walters. Walters had a difficult shoot with Garland on their last film together, "Summer Stock," and Garland was promised an eight-month vacation by MGM. With her vacation cut short and Walters drawing the line at working with Garland again, producer Arthur Freed decided to replace the director with Stanley Donen.
Production trouble didn't stop there. Garland struggled in rehearsals even after a special song was written just for her. Behind the scenes, she was exhausted and stressed after a marathon run with MGM as a star for 14 years — appearing in 27 of the studio's films since she was a teenager. When she called out from rehearsals in June 1950, MGM fired her from "Royal Wedding." They released her from her contract just a few months later.
A fall and rise for the Wizard of Oz actress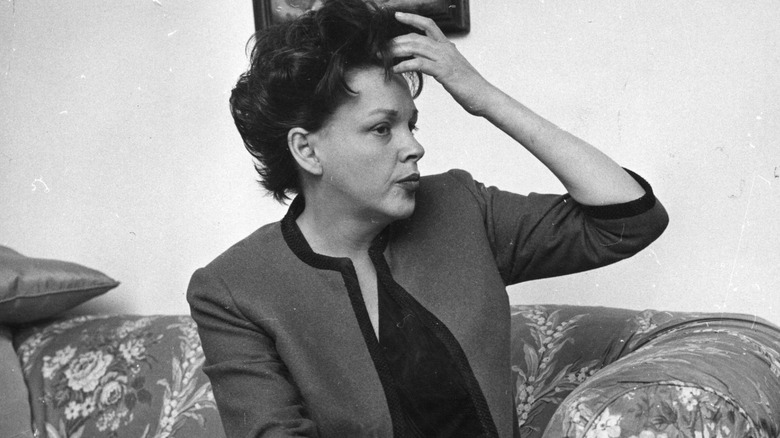 Keystone/Getty Images
Judy Garland was distraught. Two days later, she tried to slash her throat with a broken glass in her bathroom. Her husband broke down the door and found her only slightly harmed, but it was clear that the actress had broken down under immense pressure. Rumors about her health and addictions had swirled for years, and the news about her exit from the production of "Royal Wedding" only fueled that speculation.
Despite the traumatic experience, Garland's firing led to a period of renewal for her. "Summer Stock," her previous project, was released in the summer of 1950 to great audience reception. And the studio's harsh treatment of Garland ended up bolstering public opinion of her, according to The Judy Room. Garland herself was actually the one who requested to be released from her contract, allowing her the freedom to set her own schedules and star in a series of successful concert appearances. But she would never work with MGM again, and even joked with Bing Crosby that she was on board for "Royal Wedding," "until Leo the Lion bit me!"
If you or anyone you know is having suicidal thoughts, please call the National Suicide Prevention Lifeline​ at​ 1-800-273-TALK (8255)​.