Why Missy Elliot Fans Might Be Waiting A While For A Verzuz Battle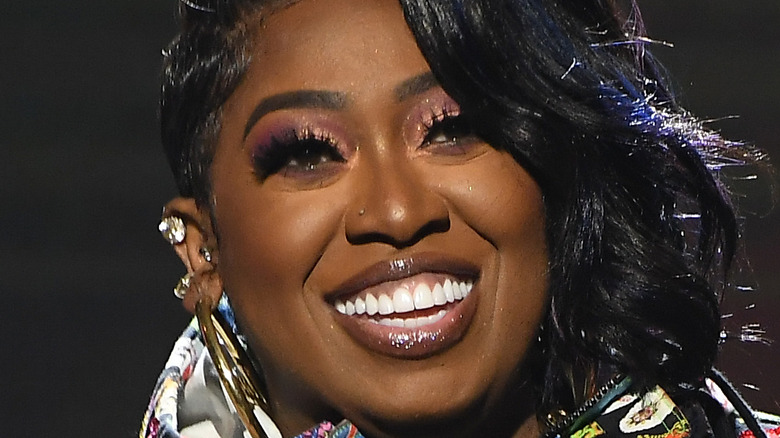 Paras Griffin/Getty Images
When the pandemic brought the live music scene to a screeching halt in 2020, Swizz Beatz and Timbaland came to the rescue of hungry fans craving live music. Together, they created "Verzuz," a series that crosses genres and pits two artists against each other in performance battles, according to NME. Since it debuted in March 2020, viewers have gotten to virtually watch everyone from Snoop Dogg to Alicia Keys to John Legend perform (per Okay Player). The audience still doesn't get the smokey, sweaty atmosphere that only a live performance in-person can deliver, but hey, it's better than nothing.
Although there had been battles between female artists, including Patti LaBelle versus Gladys Knight, there wasn't a "Verzuz" battle between two female rappers until June 2021, according to Okay Player. But Missy Elliott, who has been called the Queen of hip-hop by Discogs, and who has made many appearances on the show, quickly became a fan favorite to become the first female rapper to participate.
The Queen of Hip-Hop says no thanks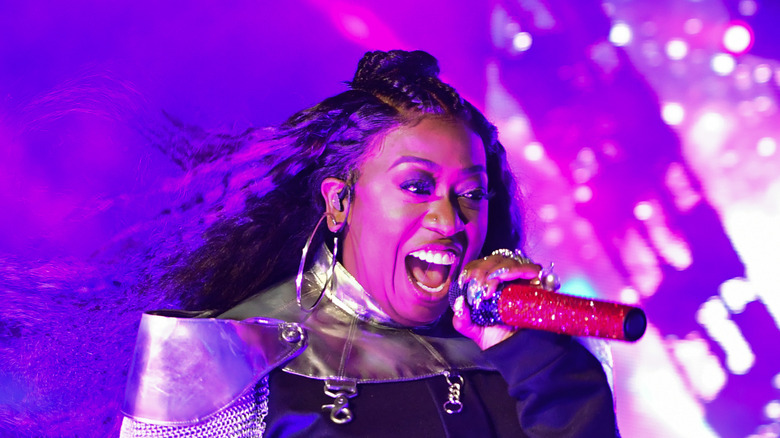 Erika Goldring/Getty Images
Following the "Verzuz" episode featuring The LOX versus Dipset in August 2021, pressure from fans materialized on Twitter, where Elliott responded that she was "humbly grateful," but that "we will wait later on me," to participate in the show. However, Elliott didn't reject a similar proposal on Twitter suggesting she compete against Lauryn Hill. Instead, she punted the question at hand and just said Hill was "iconic." On Reddit, fans have suggested Elliott battle Busta Rhymes, Pharrell Williams, and Mary J Blige.
So who would be worthy of competing against Missy "Misdemeanor" (her rap alter-ego, per Showbiz Cheatsheet) Elliott? In September 2020, Elliott revealed in an Interview Magazine article that she had already been asked to compete and was "probably the second phone call after Swizz [Beatz] and Tim[baland] did theirs." In fact, if she had it her way, she said, she would compete against "Misdemeanor." In other words, herself.