The Sad Truth About Michael Landon's Relationship With His Mother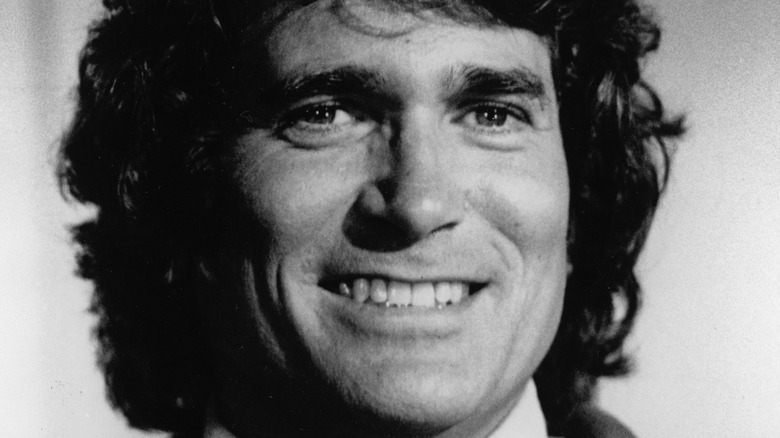 Nbc Television/Getty Images
Actor and producer Michael Landon, known for his good looks and his wholesome image, was a big TV star for more than three decades beginning with his 14-year turn on the hit western series "Bonanza" throughout the 1960s. But to later generations, Landon was probably most famous for another popular TV series, co-starring as family patriarch Charles Ingalls in the "Little House on the Prairie" series for 10 seasons from 1974 until 1983 (via IMDb). 
Growing up in New Jersey, Landon actually found his way to Hollywood through sports. He was a star athlete in high school, a champion javelin thrower, who won a track-and-field scholarship to the University of Southern California. But, as fate would have it, Landon wasn't meant for athletic greatness. He tore a ligament, cutting short his aspirations on the field and by 1956 he was appearing in television dramas. 
In 1957, the handsome Landon was cast in his first movie, "I Was a Teenage Werewolf" — a cult classic to this day — and he was on his way to a career in Hollywood (via Biography). But belying his pleasant demeanor and upbeat personality portraying characters in tight-knit families, Landon, born Eugene Maurice Orowitz, harbored dark feelings about his own family, specifically his mother.
Michael Landon's Mother was unstable and abusive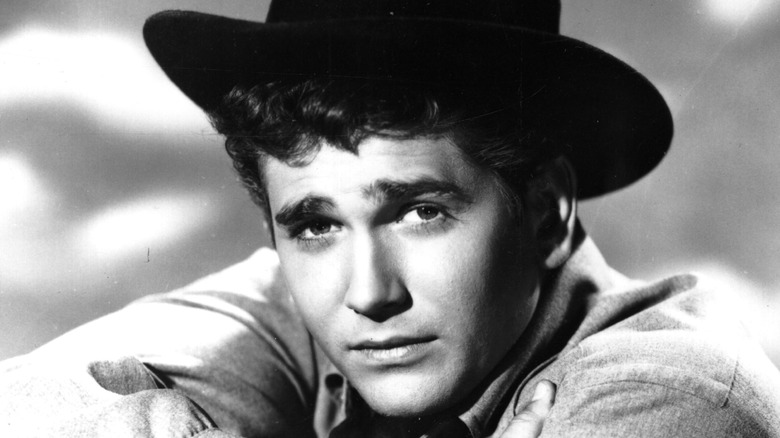 Keystone Features/Getty Images
Landon gave interviews over the years revealing aspects of his childhood and his dislike of his mother. According to the Los Angeles Times, Landon's mother was regularly suicidal, and she was also open about wishing Landon would die.
In a 1987 interview with Redbook magazine, the actor described his mother as abusive and mentally unstable, saying "she was a stabber, a kicker, and a wacko," he told the magazine (via Showbiz Cheatsheet). "She was abusive. My mother would sit on the sofa in her nightgown, she always wore her nightgown when she was upset, holding a bible, asking God to kill me." 
He told author Tom Ito in the book "Conversations with Michael Landon," that his mother once chased him around with a knife (via Showbiz  Cheatsheet). And in his final interview with Life magazine, before he died of pancreatic cancer in 1991 at 54 years old, he said his mother constantly tried to commit suicide when he was a boy. But Landon also said she was nice to strangers and people who didn't know her very well thought she was "the sweetest" person. But Landon knew better.