Whatever Happened To Arthur Negus From Antiques Roadshow?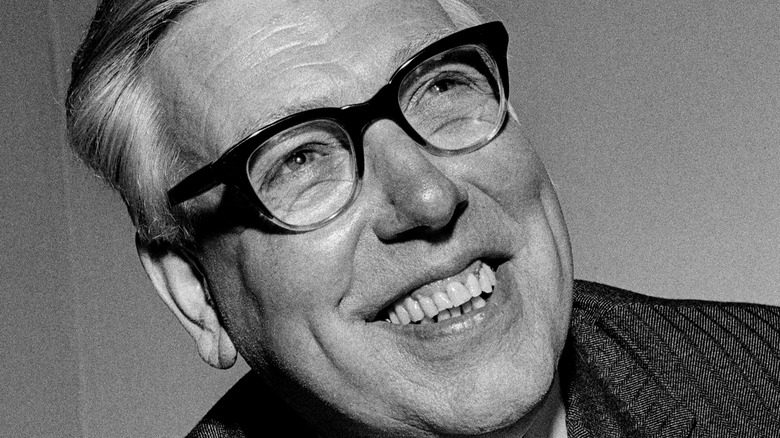 George Wilkes Archive/Getty Images
Arthur Negus, the son of a cabinetmaker from Reading, Berkshire, England, became an unlikely star of British television from the 1960s to the mid-'80s. His television career began with the game show "Going for a Song" (think "The Price is Right" but with antiques), followed by the original BBC "Antiques Roadshow." Negus is credited for starting the antiques craze in England.
Born in 1903, Negus was already about 62 when he found stardom as the "cuddly uncle" antique expert of a brand new genre, dubbed by Neil Clark of the Daily Express to be "Antiques TV." "Antiques Roadshow" filmed its first pilot for BBC in 1977 and it featured Negus, who was already famous for his 12-year run on "Going for a Song." Four decades later, "Antiques Roadshow" is still going strong on British television, averaging 5 million viewers per episode, according to Antiques Trade Gazette.
Countless antique-themed reality shows have followed on British television, with titles like "Bargain Hunt and Flog It!" and "Cash in the Attic." There's even a "Celebrity Antiques Road Trip." And the British fondness for antiques has even escaped the reality genre: there was a sitcom "Never the Twain" from the 1980s, which prominently featured a rivalry between antique dealers. 
"It was dear old Arthur Negus, bless his soul, who started it all off," Clark writes.
Negus died in 1985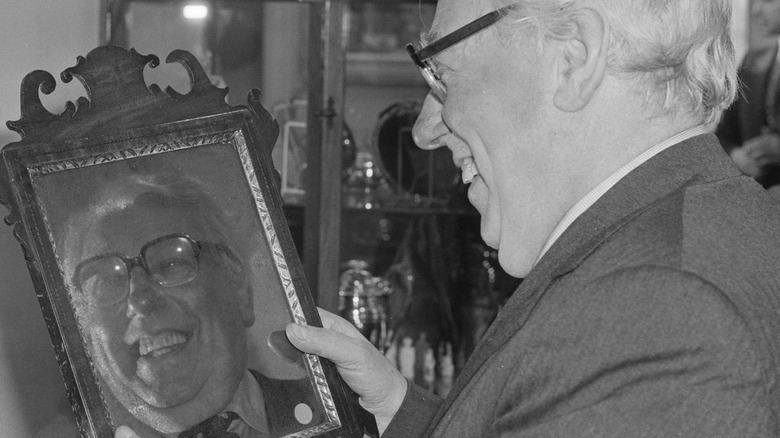 Gary Weaser/Getty Images
Arthur Negus' stardom came after years of experience in the field of antiques. An only child, Arthur worked with his father, who was not only a cabinetmaker but a dealer in antiques. According to the British publication Regional Furniture, Negus left school around the age of 17 when his father died in order to run the family antiques business and look after his mother until her death in 1927.
After serving in World War II, Negus went to work for Gloucester action house Bruton Knowles. He served as their antiques expert from 1947 until his death in 1985. Along the way, he married Irene Hollett and visited British antique enthusiasts every Sunday night in their living rooms through the magic of TV (via IMDb). But Arthur Negus' story does not end with his death in 1985. Many years later, his daughter Ann Savery was reunited with a family heirloom, the Negus family Bible. This came about when a distant relative brought the Bible into a filming of "Antiques Roadshow."
"Antiques Roadshow" editor Simon Shaw said (via BBC), "As we regularly say on 'Antiques Roadshow,' there are family treasures that are beyond commercial value, and this is a perfect example."