Bizarre Items That Were Sold At Lauren Bacall's Estate Sale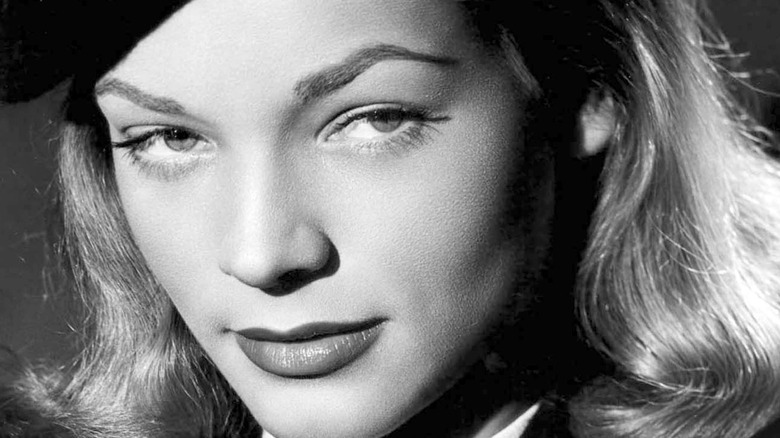 Apic/Getty Images
Lauren Bacall was a 1940s icon that was known for her sultry voice and seductive stares. Born in 1924, Biography reports that she started her career as a model before making it big on the silver screen. At the age of 19, Bacall made her on-screen debut in 1944's "To Have and Have Not" with Humphrey Bogart. The film gave her newfound stardom and romance as she would marry Bogart shortly after (via Britannica). After his death in 1957, Bacall focused on her on-stage career and continued to act for the next several decades. She eventually garnered a Tony and received an honorary Academy Award in 2009.
According to the Hollywood Reporter, Lauren Bacall died on August 12, 2014, at the age of 89. She had suffered a stroke at her home in Manhattan's famed Dakota Building. A few months after her death, The Guardian reported that nearly "every item" from her "4,000 square apartment" was up for auction.
The New York Post writes that Bacall's children, Stephen Bogart, Leslie Bogart, and Sam Robards, had put the items up for sale. She had amassed a large collection in her lifetime and her style was eclectic, to say the least. As Good Housekeeping put it, the apartment "was an antique lover's dream."
Lauren Bacall's items made millions at auction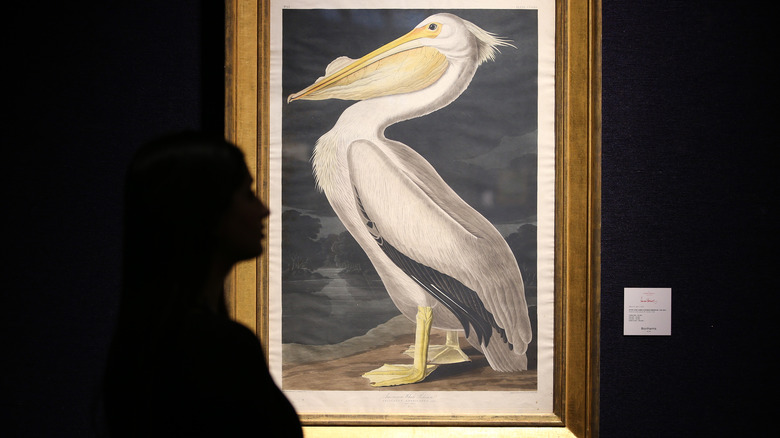 Peter Macdiarmid/Getty Images
According to The Guardian, the auction took place at Bonhams in New York, in April 2015. Ultimately, Bacall's items earned a total of $3.6 million. Jon King, the director of Bonhams, stated that "every tabletop" in her Dakota apartment was littered with "things." Per Good Housekeeping, Bacall "filled her home to the brim with all sorts of treasures." Out of the 740 items that were auctioned off, the majority of them were intriguing and diverse (per the New York Post). They included paintings of pelicans (seen above) and even a daffodil painting made by politician Ted Kennedy.
The Bonhams catalog of Bacall's estate revealed other interesting items such as animal-shaped furniture and artwork depicting animals in peculiar situations. She had hundreds of antiques and had made everything in her apartment fit due to its "several walk-in closets." Her Manhattan apartment later sold for a whopping $21 million more than a year after Bacall's death.
As for her clothing, the New York Daily News writes that she donated "700 garments" that she wore between 1968 and 1986 to the Fashion Institute of Technology. Before her death, Bacall stated that she enjoyed filling her house with art and furniture to "satisfy" her "aesthetic sense."