Why Jimmy Stewart Accepted An Oscar In Honor Of Gary Cooper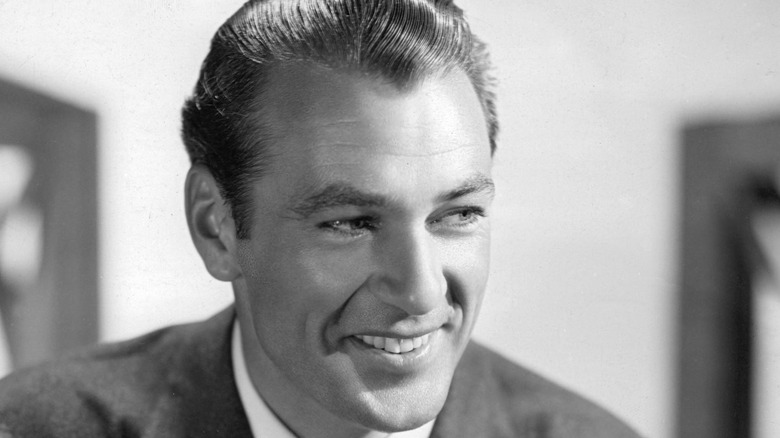 Imagno/Getty Images
Broadly speaking there are two types of Academy Awards: Competitive, given to a movie, or to a member of the movie's production crew, for excellence in whatever category that film is nominated. The winner is chosen over a slate of other contenders in that category. The second type is honorary, which are typically given to an actor or some other film industry professional for their outstanding contribution to the craft. A number of big Hollywood stars have received one or both of each kind, such as classic film star Gary Cooper (above), who received an honorary Oscar in 1961, per History. More than the award itself, though, it's who accepted Cooper's award, as well as the moving reason that Cooper was unable to attend the ceremony, that are most remembered today.
Prior to 1961, Gary Cooper had been nominated six times for an Academy Award, winning twice: best actor for the film "Sergeant York," in 1941, and another best actor award for his role in "High Noon" in 1952 (via History). These are just some of the many awards the acclaimed leading man was nominated for and won throughout his career. Cooper was 60 years old when it was announced he was up for an honorary Academy Award in 1961, and he'd been acting in films since the 1920s. The honorary Oscar Cooper was set to receive was for "memorable screen performances and the international recognition he, as an individual, has gained for the motion picture industry" (per IMDb). Another classic Hollywood film star, Jimmy Stewart — Cooper's friend — would accept the award on Cooper's behalf.
Gary Cooper was ill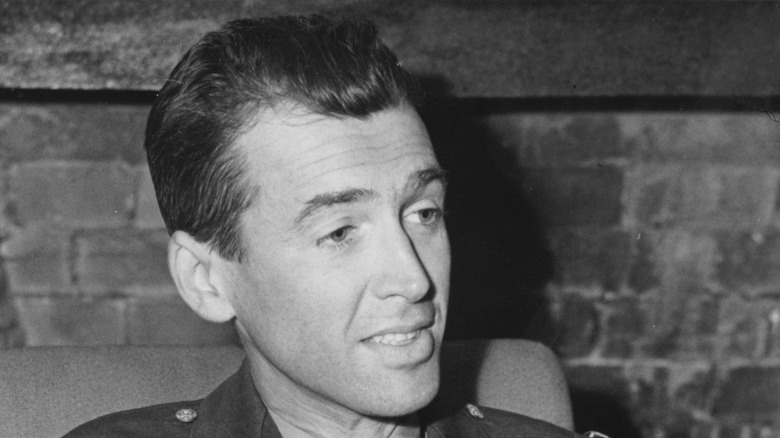 Keystone/Getty Images
The Hollywood filmmaking community in 1961 knew that Gary Cooper was in poor health, as Deseret News reports. Jimmy Stewart (pictured above) was one of Cooper's closest friends, according to LIFE Magazine. He had even presented Cooper his first Oscar for "Sergeant York" (per IMDb). Stewart himself had served in World II, while Cooper contributed to the war effort by entertaining the troops (per History on Film). Both men had otherwise made names for themselves playing war heroes and starring in Westerns, and were two of the biggest stars of their era. For this reason, it made sense that Stewart would accept an honorary award for his friend. It's just how grave Gary Cooper's prognosis really was that few in the audience were aware of.
Jimmy Stewart received Gary Cooper's honorary Oscar because his friend was not just sick, but was dying from cancer. Footage of Stewart accepting the award is available on YouTube, and his cancer diagnosis would be announced just a few days after the ceremony, per Deseret News.
At the 1961 Academy Awards ceremony on April 17, Stewart said, "We're very, very proud of you, Coop. All of us are tremendously proud," before concluding, "Aw, Coop," while holding back tears (via Deseret News). At that moment the audience knew Coop's situation was serious. After the news broke that Gary Cooper had cancer, President Kennedy and Ernest Hemingway paid their respects. Cooper died on May 13, 1961. Stewart, Frank Sinatra, and John Wayne, among other stars, attended the funeral (via LIFE Magazine).