The Tragic Disappearance Of Etan Patz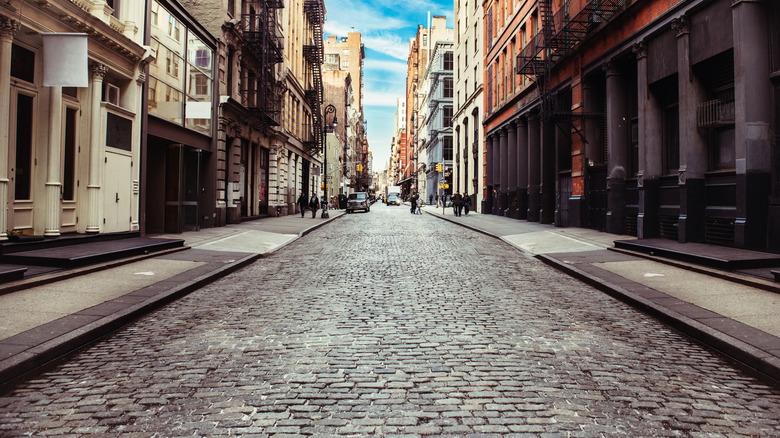 Nick Starichenko/Shutterstock
On May 25, 1979, 6-year-old Etan Patz eagerly left his SoHo home to walk two blocks to his school bus stop (via the Crime & Investigation Network). As CrimeReads explains, this would be the boy's first and last time doing this. His mother Julie kissed him goodbye and Etan made his way out. She never saw her son again. When he failed to return from school that evening, Julie made some calls and discovered that Etan wasn't at school and hadn't even made it to the bus. In a panic, she called police, and All That's Interesting reports that they performed an exhaustive search of the surrounding area.
Etan's photo was eventually broadcast on screens and printed on milk cartons in hopes that someone would see the boy and give authorities a lead. In fact, he was one of the first missing children to be featured on a milk carton. Despite this, the case sadly went cold. Police, however, had one suspect; Jose Ramos (per CBS News).
Crime Museum reports that Ramos was a friend of one of Etan's babysitters and a convicted child molester. Although he had confessed to abducting and assaulting a boy the same day Etan had disappeared, there was no evidence to tie him to the crime. Ramos was let go. After two decades without a body or a conviction, Etan Patz was declared legally dead in 2001, per Crime & Investigation Network.
Etan Patz case remained unsolved for decades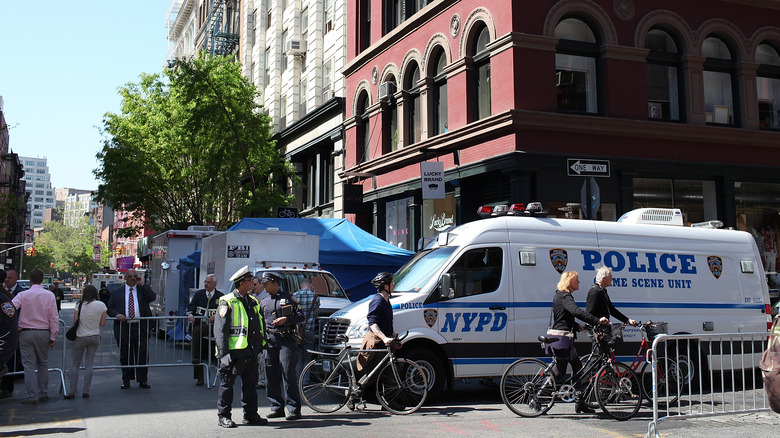 Justin Sullivan/Getty Images
In 2010, Etan's case was reopened and his neighbor's basement was excavated (via Crime Museum). Although nothing was found, the search garnered media attention that paid off. According to CBS News, Police received a tip pointing to Pedro Hernandez. At the time of disappearance, Hernadez was working at a bodega near Etan's bus stop. He reportedly told friends and family throughout the years that he had killed a boy in New York City (per All That's Interesting). When he was questioned by police in 2015, Hernandez confessed.
Per the Crime & Investigation Network, he coaxed Etan into the bodega's basement under the guise that he would give him a soda. Once inside, Hernandez alleged that he strangled the boy and dumped his body nearby. He was subsequently arrested, over three decades after Etan's disappearance. The trial, however, was lengthy and complicated. The defense argued that Hernandez was mentally ill and incompetent. There was also a lack of forensic evidence. This ultimately led to a mistrial in 2015. Hernandez was retried and found guilty of Etan's abduction and murder in February 2017.
The New York Post writes that Etan's body has never been found. In 2019, his parents decided to permanently leave their SoHo home, 40 years after his disappearance. They had never moved or changed their phone number, just in case their son returned. In 1983, May 25 was declared as National Missing Children's Day in honor of Etan and other abducted children.