What Happened With Prince's Controversial Lovesexy Album Art?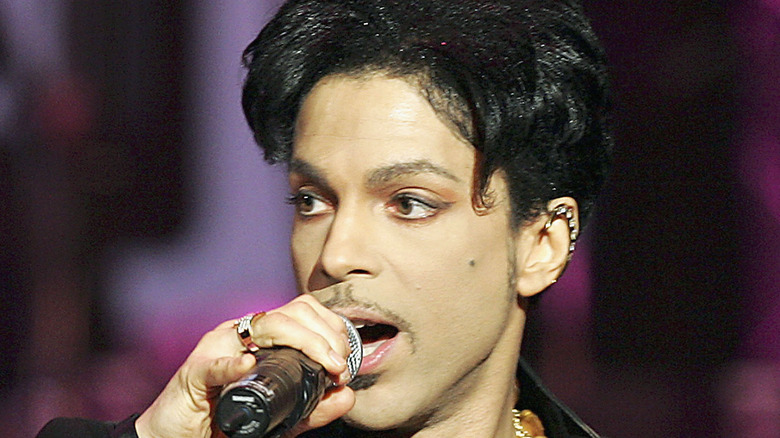 Kevin Winter/Getty Images
In addition to being hailed as one of the greatest songwriters and performers of all time, Prince made a name for himself in the realm of exhibition as well. More to the point — controversial exhibition. Of course, he later became a devout Jehovah's Witness and toned down most of the R-rated content associated with his brand (per Romper), but prior to the seemingly abrupt conversion, Prince was no stranger to shock factors. 
In 1987, fans of the late icon of rock 'n' roll royalty were patiently awaiting the much sought-after release of his "Black Album." However, distribution of the record was halted shortly after its unveiling, much to public disappointment. But, unbeknownst to his listeners, Prince had something more savory in the works, and in 1988, "Lovesexy" hit record store shelves. Fans were overjoyed, but vendors were horrified. Why? Well, the album covered featured the guitarist stark naked with little in the way of his private parts and a floral symbol mimicking a certain part of the male anatomy pointing directly at his chest (via Time). 
No love for Lovesexy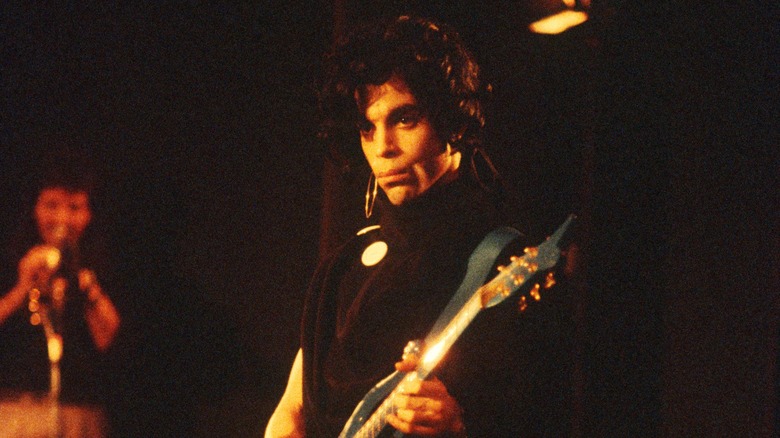 Fg/bauer-griffin/Getty Images
The album art for "Lovesexy" was indeed bold and beautiful, but business owners charged with the task of showcasing it in their stores weren't terribly enthusiastic about revealing what was pictured. Many of them refused to sell it unless it was wrapped in a black plastic cover that safely shielded its visual content (per Time), which may have contributed to "Lovesexy's" underwhelming record sales. It only sold 750,000 copies, making it the artist's second least successful project behind 1978's "For You," according to Ultimate Classic Rock. 
Designer of the original art for "Lovesexy" Laura Nash recalls the promise she made to Prince after he asked her not to show it to any of the higher-ups at Warner Bros. until the album's release date: "He made me swear," Nash said. "And again, he was just messing with the bigwigs. He wanted them to be concerned; he just wanted them to worry" (per The Current). It would appear that his tongue-in-cheek gesture succeeded in its goal.