How Joan Crawford Changed Her Appearance For Hollywood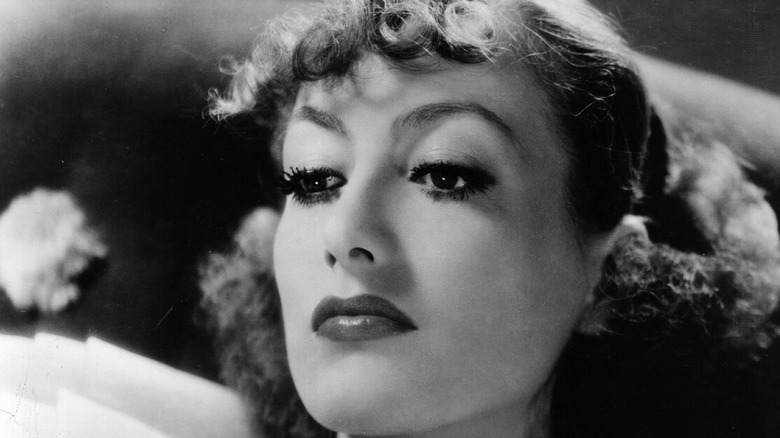 Hulton Archive/Getty Images
The FX show "Feud: Bette and Joan" went behind the scenes into Joan Crawford's personal life. One episode shows Crawford receiving a cosmetic operation called a "buckle," in which some back teeth are removed to give the face a more sunken, hollow appearance. The book on which the show is based confirms that she had this procedure. The result: infected gums and stretched-out mouth (via Bustle). 
Crawford, though, was actually pleased with the new, plump appearance of her upper lip and began drawing in the bottom one to match. She added to the effect with a makeup technique called the "smear": overdrawing her top lip as well and rubbing lipstick across the top line (via CR Fashion Book). This effect further defined her cheekbones, and her large eyes balanced out her large lips to create her signature look. She had another dental procedure early in her career, putting caps over two decaying front teeth (via Bustle).
Other changes Joan Crawford made on the way to fame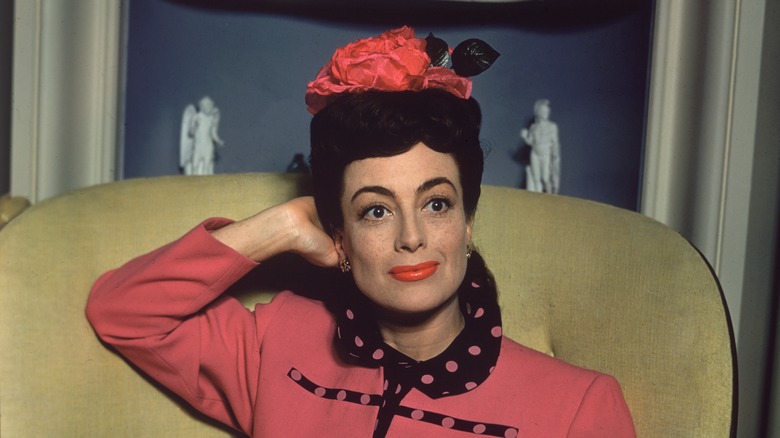 Hulton Archive/Getty Images
Joan Crawford became an expert at controlling her image. Born a redhead, she's much better known as a brunette. She hid her natural freckles with makeup (via Biography). Whereas she normally kept her eyebrows pencil-thin, she sometimes experimented with different thicknesses and with lining her lower eyes (via CR Fashion Book). She reportedly rinsed her eyes in boric acid twice a day to keep them looking bright and shiny (via Harper's Bazaar).
The biggest change of all was her name. She was born Lucille LeSueur around 1904 (though the year remains a matter of dispute). Her stepfather convinced her to rename herself Billie Cassin in her vaudeville days. She later returned to her birth name, but as a rising star at MGM in the late 1920s, studio head Louis B. Mayer felt her name seemed fake and sounded too much like sewer. He initiated a contest with a $1,000 prize to rename her. She wasn't crazy about her new name, thinking Crawford sounded like crawfish (via Biography).
A style icon in her youth, she refused to be seen in public for the last three years of her life after seeing unflattering pictures of herself in a 1974 appearance at the Rainbow Room in New York. According to Joan Crawford Best, she said, "if that's how I look, they won't see me again." She died of cancer in 1977.