What Was The Last Movie Audrey Hepburn Starred In Before She Died?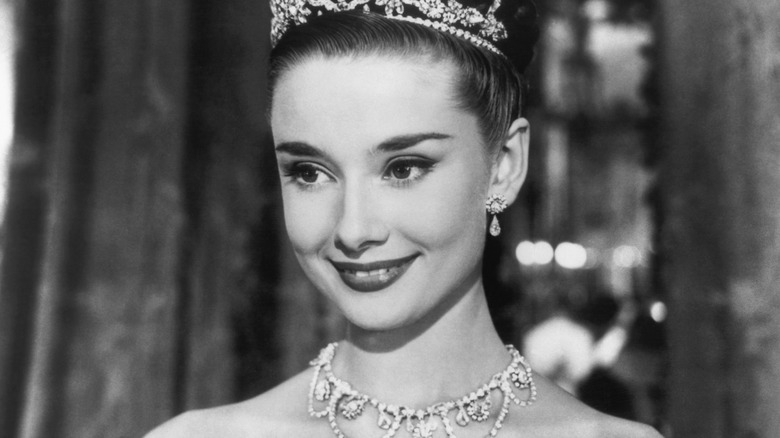 Bettmann/Getty Images
Audrey Hepburn took Hollywood by storm as a young actress, starring in films like "Roman Holiday" when she was only 23 years old (via The Dissolve). She made waves in films like "Breakfast at Tiffany's" and "My Fair Lady," where her beauty and elegance captivated audiences (via IMDb). While you might remember her best for the parts she played as a young, doe-eyed starlet, Hepburn actually continued acting well into her later years.
Hepburn officially retired from acting in the 1960s to focus on her family. She was no longer making headlines for her marriages and complicated romantic life, or for starring in new blockbusters. Instead, she shifted to working with UNICEF and other humanitarian aid organizations. But she would still step back into the spotlight occasionally, and her full filmography extends as late as 1989 (via IMDb). So what was the last film Hepburn worked on before she passed away?
Audrey Hepburn's final work puts her in the afterlife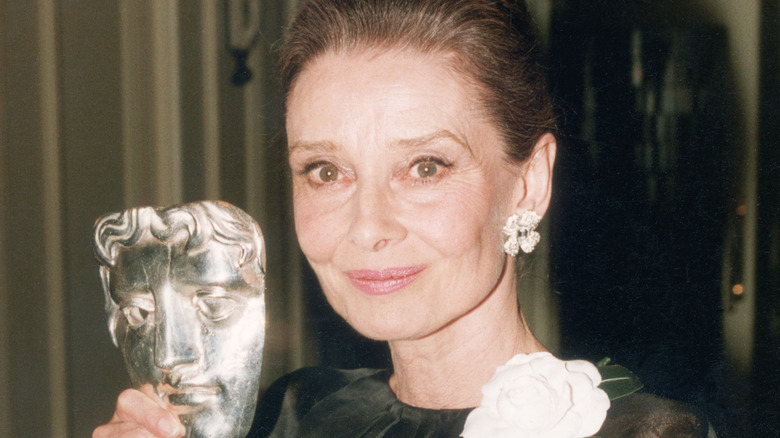 Dave Hogan/Getty Images
For her final film, Audrey Hepburn agreed to work with Steven Spielberg on a movie called "Always" in 1989, according to IMDb. The collaboration made sense to many, as the two had praised each other's work in the past (via The Dissolve). In the movie, she plays an angel who helps guide a man through the afterlife. The movie was a new take on a film from 1943 called "A Guy Named Joe," according to The Dissolve.
"Always" is less impressive than previous works from Spielberg, according to The Dissolve. Roger Ebert's review of the movie argues there's a lack of urgency, and many of the cast do not deliver in their various roles. But The Dissolve cites Hepburn's performance as a showcase of the same impeccable acting she showed when she was younger. Her part also takes on a bittersweet note. Hepburn herself passed away from cancer just four years after the film was released.