The Alleged Haunted History Of Loretta Lynn's Home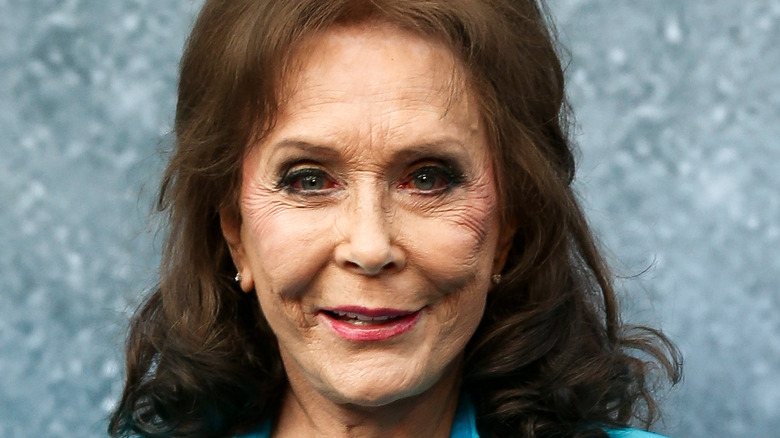 Debby Wong/Shutterstock
Country music legend Loretta Lynn has numerous hit songs and albums to her name, but one thing she has that not all other top country musicians can claim is an allegedly haunted house.
According to Wide Open Country, the house in question is located on the aptly named Loretta Lynn Ranch in Hurricane Mills Tennessee. It's just one of the multiple Lynn-owned houses in Hurricane Mills — because she owns the entire town. Lynn and her husband moved into the house in the 1960s but no longer live there, opting instead for a more recently built house on the property.
The house was built in the 19th century and there have been reports of a number of different ghosts on the property. Lynn's daughters claimed to see Confederate soldiers on several occasions when they were kids. Lynn herself has even reported sightings, specifically of what appeared to be a grieving woman both in the house and near the property's graveyard.
In addition to sightings of apparitions, there have been other strange occurrences. Lynn's grandson, Anthony Brutto told WJHL News about one such instance. "The power happened to go out," he said. "And as I round the corner to get back into this room, this chandelier is the only light in the house that was on. Now what's strange about that is this whole room is on the same breaker. So there's no possibility this chandelier would be on with all the other lights off."
The history of the property adds to the mystery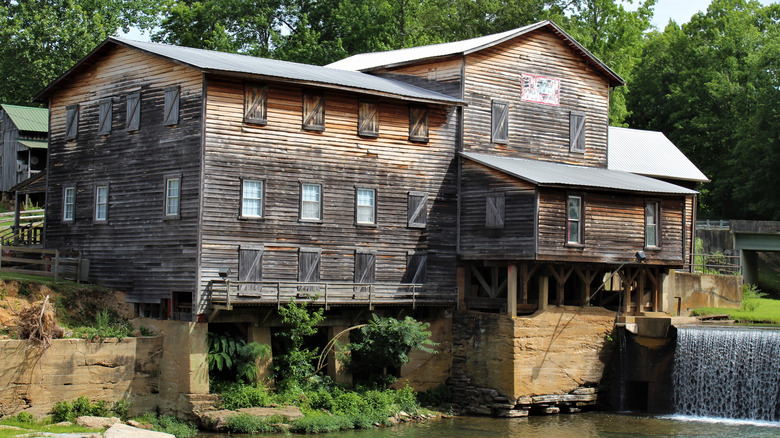 Charles Lemar Brown/Shutterstock
What makes the sightings at Lynn's Hurricane Mills ranch so interesting is that they mesh with the history of the property. According to Wide Open Country, after doing some research, Lynn and her family learned that the property was the site of a battle during the Civil War and that it's believed some soldiers are buried on the property. Additionally, the ghost of a grieving woman Lynn herself has seen is believed to be that of Beula Anderson, a woman who died after losing her baby.
Lynn has embraced the alleged paranormal activity on her ranch, and several television specials have been shot there. Lynn has even held a séance with a group of friends, and reportedly contacted a spirit who went by the name of Anderson (it's unknown if the purported ghost had anything to do with the aforementioned grieving mother who shares the surname). Lynn would eventually come to discover that, eerily, the name of the home's original owner was James Anderson.