How Was Jean Harlow's Final Movie Finished After She Died?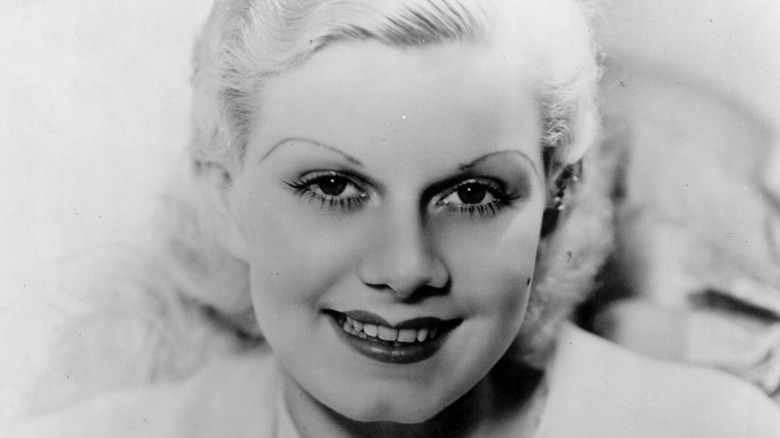 Hulton Archive/Getty Images
Before Marilyn Monroe was considered to be Hollywood's top blonde bombshell, there was Jean Harlow. Born as Harlean Harlow Carpenter in Kansas City, The Sunday Post writes that she and her mother moved to Hollywood after her parents' divorce. According to History, Harlow was first a film extra but eventually became a star thanks to Howard Hughes' 1930 film "Hell's Angels." She subsequently starred in a series of successful films including "Red Dust" and "Dinner at Eight" (via Britannica). Off-screen, however, the platinum blond's life was marked by health issues and personal tragedies.
Country Living reports that Harlow's second husband, Paul Bern, committed suicide in 1932, shortly after the pair married. Furthermore, she drank heavily and suffered from a number of ailments. Harlow had scarlet fever as a child, which many believe contributed to her poor health later on in life. She also had an appendectomy. Harlow used actual bleach, ammonia, and Lux soap flakes to achieve her iconic hair color. Per Ranker, fumes from this process — which she endured weekly — possibly poisoned her. In May 1937, Harlow was filming "Saratoga" starring Clark Gable when she fell seriously ill (per Medical Bag). Weeks later, Harlow would be dead.
A body double were used to complete Saratoga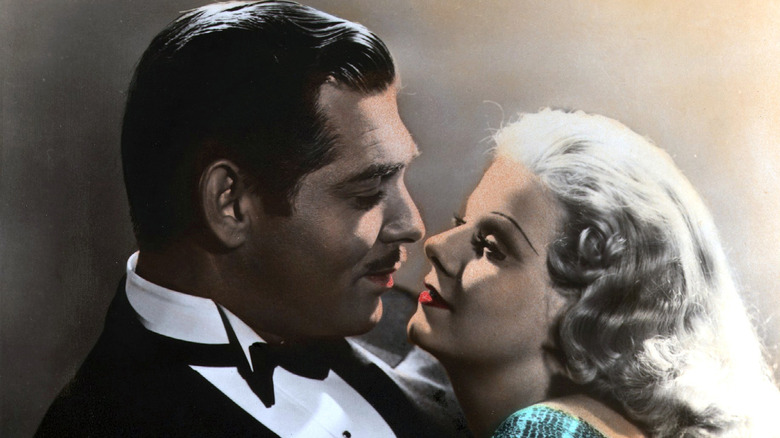 United Archives/Getty Images
According to Country Living, Harlow had her wisdom teeth removed shortly before working on "Saratoga." The surgery caused an infection and she had not fully recovered when filming started. Medical Bag writes that while on set, Harlow had a number of symptoms that included stomach pain and vomiting. It was first believed that she was suffering from a bout of the flu and then gallbladder issues. Both were incorrect diagnoses. History reports that Jean Harlow died on June 7, 1937, at the age of 26. Only days before, a doctor had discovered that her kidneys were failing.
TCM explains that at the time of her premature death, "Saratoga" was nearly finished. MGM scrambled to complete the film and considered using actresses Virginia Bruce or Jean Arthur as replacements. Shelving the movie was also an option. Fans, however, did not want to see Harlow's scenes reshot. Thus, little-known actress Mary Dees, who strongly resembled Harlow, was brought in to be her body double.
Per The Guardian, Dees was only shot from behind. As her voice was higher than Harlow's, Paula Winslowe, who later voiced Bambi's mother in the animated Disney film, filled in as her voice (via Radio Classics). According to Country Living, Harlow's costar, Clark Gable, later said that it felt like he was acting "in the arms of a ghost." Released shortly after her death, "Saratoga" went on to be one of the year's biggest movies. It's also considered to be one of Harlow's best performances.