What Happened To Carl Lentz's Mistress, Ranin Karim?
Charley Gallay/Getty Images
In early November 2020, it was announced that Carl Lentz (above), pastor of Hillsong, a popular megachurch, had been fired (via USA Today). Brian Houston, Hillsong's founder, stated this was due to "leadership issues and breaches of trust, plus a recent revelation of moral failures." Shortly after, Lentz admitted on Instagram that he had been unfaithful to his longtime wife, Laura Lentz (per Heavy). Who is Lentz? According to The Cut, he was the leader of Hillsong's New York Branch, known for his religious affiliation with various celebrities. Most famously, AP News writes, Lentz baptized Justin Bieber, and the pop star even lived with him for a short time.
Lentz and his wife married in 2003 and have three children. Together, the couple established a U.S. congregation of the Australia-based Hillsong in 2010. Per The New York Times, controversy has followed the pastor throughout the years. Worshipers have lamented that Lentz and Hillsong became more enthralled by riches and celebrity than devotion. This was fueled at least in part by the fact that Lentz does not look or act like your average pastor; he's heavily tattooed and dresses in designer clothing. Lentz's life and ministry fell apart in late October 2020. That's when a Hillsong member at the church's Manhattan office found texts on his computer from Ranin Karmin, a jewelry designer. Heavy reports that Lentz and Karim had been in an intimate relationship for months. After Lentz's dismissal and their subsequent breakup, she decided to tell her side of the story.
The affair between Carl Lentz and Ranin Karim was short lived
According to the New York Post, Lentz and Karim (above) met in May 2020 at a Williamsburg, Brooklyn park. Karim told The U.S. Sun that she was unaware of who he was when they met. She has claimed that Lentz told her he was a sports agent and refused to reveal his last name to prevent her from Googling him. Details are hazy regarding when she learned that her new beau was married. Heavy writes that Karim discovered Lentz was married a day after they met. However, she has also said that she found out about his marriage after a few dates. Whatever the case, an intense five-month affair ensued.
Karim has gone on to say, "He loves me and I love him. It was a love relationship that wasn't planned. It wasn't just a fling or just a sexual relationship." Nonetheless, the pair officially ended their relationship when Lentz's wife Laura learned of the affair (via People). In an interview with "Good Morning America" in November 2020 (posted on YouTube), Karim stated that she tried to end the relationship multiple times. In addition, she said that she never intended to hurt Laura and is devastated by how everything played out. Ultimately, she believes that Lentz is a "professional narcissist" and should not be a pastor.
The Palestine native has kept a low profile since 2020. Most recently, her jewelry line, Wahidon, was featured in V Magazine in 2021. According to Wahidon's website, Karim's jewelry is inspired by nature, religion, and her Palestinian roots.
Carl Lentz's fall from Grace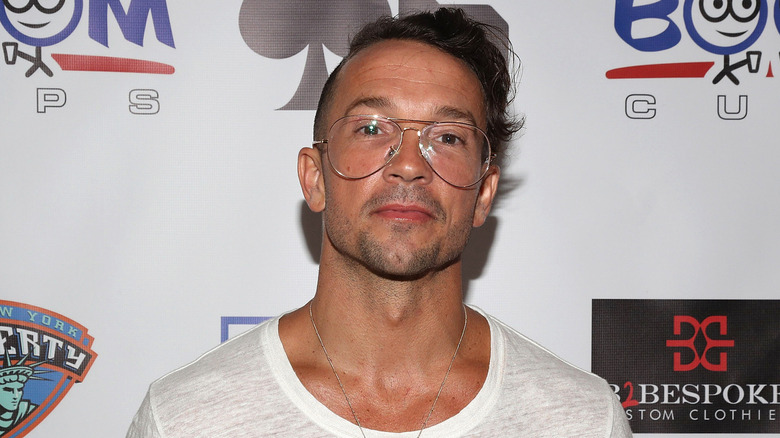 Shareif Ziyadat/Getty Images
As for Lentz, he was hit with a slew of sex abuse allegations in May 2021 (per Vanity Fair). Leona Kimes and her husband, Josh, are both associated with Hillsong, and Kimes has previously worked for Lentz. On a post on Medium, she stated that as an employee "I was subjected to manipulation, control, bullying, abuse of power, and sexual abuse." According to Religion News Service, Kimes was a nanny for the Lentz family for seven years. She alleges that there were several instances where Lentz inappropriately touched her. Although Kimes states that he later apologized for his behavior, the family fired her shortly after.
Now a pastor at Hillsong in Boston, Kimes did not reveal to the congregation what she had endured until Lentz was fired in November 2020. Kime's husband is also a pastor and she believed that telling her story would endanger his position within the church. People writes that Lentz and Laura have both denied Kimes' claims and have asserted that they have proof that her allegations are false. Nonetheless, Kimes has gone on to say that Lentz displayed predatory behavior, made lewd comments, and sent suggestive texts.
Hillsong later responded to her post expressing shock and disbelief. In April 2022, it was reported that Kimes and her husband had resigned from Hillsong. Vanity Fair writes that other Hillsong members have reported that Lentz's brash behavior have made them feel "extremely uncomfortable." On an Instagram Post from November 2021, Laura Lentz described that she was suffering from PTSD as a result of the year's events.