This Audrey Hepburn Role Was Actually Meant For Marilyn Monroe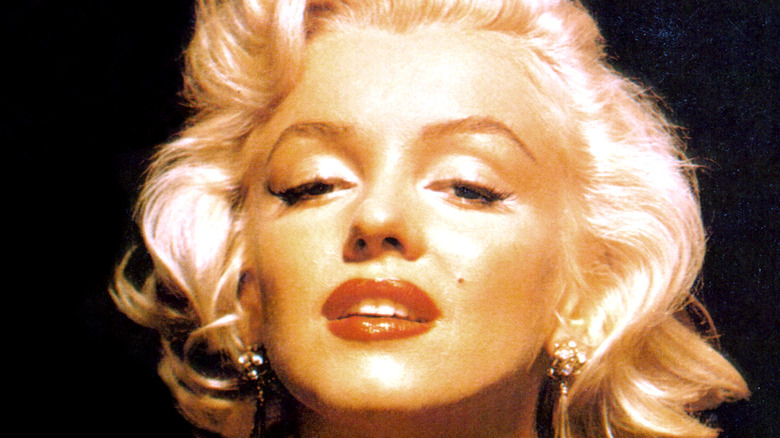 Michael Ochs Archives/Getty Images
Think of Audrey Hepburn, and you probably think of elegance and sophistication. The Belgian-born movie star set fashion trends in the early 1960s and starred in such movies as "Roman Holiday," "Sabrina," and "My Fair Lady," and she's one of few people to have an EGOT (Emmy, Grammy, Oscar, and Tony wins), via Biography. But one of her most iconic roles was never supposed to be hers at all.
Hepburn wasn't the original choice to play Holly Golightly in the 1961 movie "Breakfast at Tiffany's." Her famous look in the opening scene — little black dress, tiara, collar necklace, large sunglasses — influenced the style of other fashion icons like Jackie Kennedy Onassis. However, Truman Capote, author of the novella on which the movie was based, wanted Marilyn Monroe for the part of Holly. According to Capote, she was much closer to his original vision of the character (via The Guardian).
Monroe's fight for a different image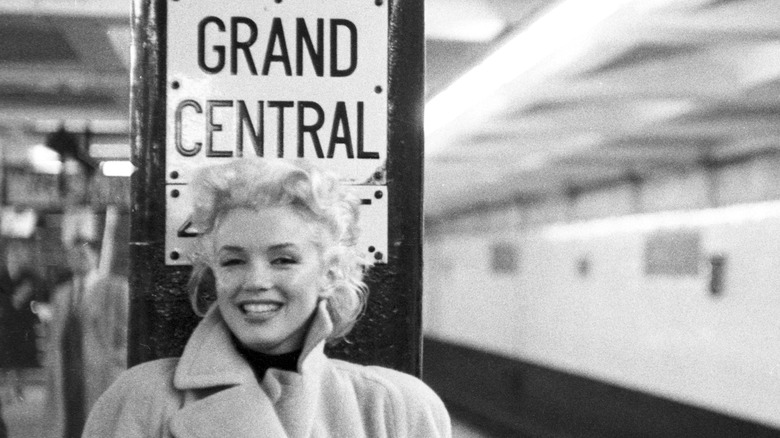 Michael Ochs Archives/Getty Images
Actor-director Lee Strasberg convinced Monroe not to take the part because of hints that Holly may be a call girl, which Strasberg felt could hurt Monroe's reputation (via The Vintage News). Monroe was one of Strasberg's students at the prestige Actor's Studio in New York starting in 1955. That year, Monroe went to New York City to avoid a part she didn't want in another movie that her studio, 20th Century Fox, was insisting she make. 
At the time, in Hollywood's studio system, turning down a role was almost unheard of, because the studio had such control over its contracted actors. Monroe wanted to avoid being typecast as a bimbo and wanted to work with stronger scripts based on classic literature. In New York City, she immersed herself in the intellectual community and founded her own company, Marilyn Monroe Productions (via Marie Claire). Don Murray, who starred with Monroe in "Bus Stop" in 1956, said Monroe wanted to prove she was a serious actress, and he feels she succeeded (via Los Angeles Times).
Possible models for Holly Golightly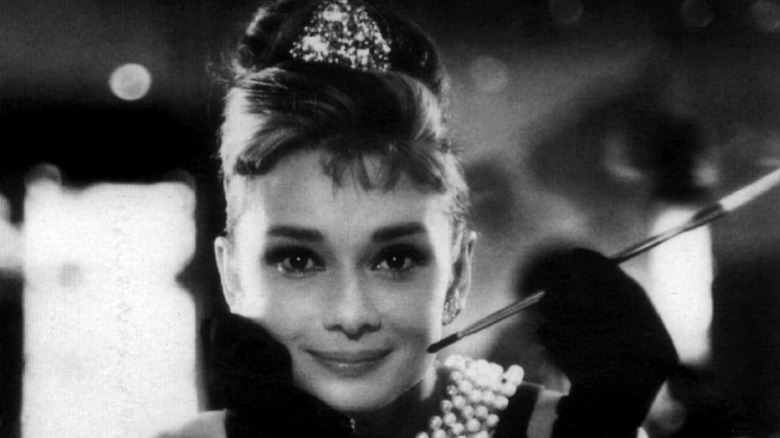 United Archives/Getty Images
Truman Capote biographer Gerald Clarke says many women who knew Capote claimed to be his model for Holly Golightly. Some people she may have been based on include writer-actress Carol Grace, writer Maeve Brennan, and models Dorian Leigh or Suzy Parker. However, Clarke points out that details of Holly's life mirror that of Capote's mother Nina and even of Capote himself (via The Vintage News).
Underneath all her sophistication, Holly Golightly turns out to be a farm girl from Texas trying to escape her past. She renames herself and creates a new identity, much like Capote did when he moved from the South to New York City and changed his name from Truman Parsons to Truman Capote (via The Guardian). Though he became a celebrity, he never quite left behind his past as an unusual and neglected child (via Biography).
Similarly, Monroe grew up as an orphan who had complicated relationships with older men, just like Holly. Also like Holly, Monroe sometimes alluded to childhood sexual abuse. The novella's physical description of Holly matches Monroe better than Hepburn: Holly is a blonde with blue-green eyes. Since Monroe and Capote knew each other, she too is a possible model for Holly. In one way, however, Hepburn made perfect sense to play a character who reinvents herself: she had previously been in at least four movies that involved her character having a major makeover (via The Guardian). In the end, it's Hepburn's Holly, and her Hollywoodized happy ending, that viewers remember.