Why Audrey Hepburn Couldn't Stand George Peppard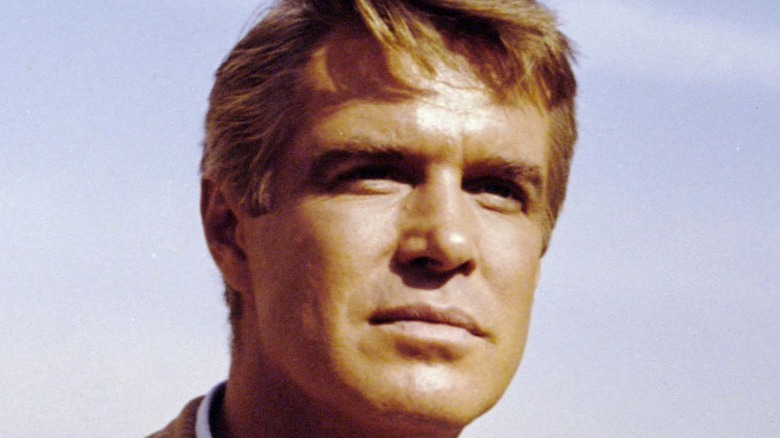 Avalon/Getty Images
The 1961 movie "Breakfast at Tiffany's" is an example of a film adaptation that has at least as much impact as its literary source material. Based on the novella by Truman Capote, the rom-com classic tells a love story between the exuberant socialite Holly Golightly, played by Audrey Hepburn, and the aspiring writer Paul Varjack, played by George Peppard (above). Unlike their characters, Hepburn and Peppard did not have a lot of love for each other once the cameras stopped rolling.
Peppard was almost passed over for his role as the male lead; the actor Steve McQueen was the filmmakers' first choice, but he turned down the role due to a contractual conflict, as noted by Express. The movie's director, Blake Edwards, didn't think Peppard was the right backup option and suggested Tony Curtis instead, even going so far as to beg on his knees for the film's producers not to cast Peppard, according to Sam Wasson's book "Fifth Avenue, 5AM: Audrey Hepburn, Breakfast at Tiffany's and the Dawn of the Modern Woman" (via the Daily Mail). Once Peppard was cast, two of the movie's key actresses — Hepburn and Patricia Neal, who played Varjak's previous lover — grew to dislike the casting choice themselves. Peppard was allegedly not as gentle and sensitive as his character in "Breakfast at Tiffany's."
Audrey Hepburn reportedly thought George Peppard was 'pompous'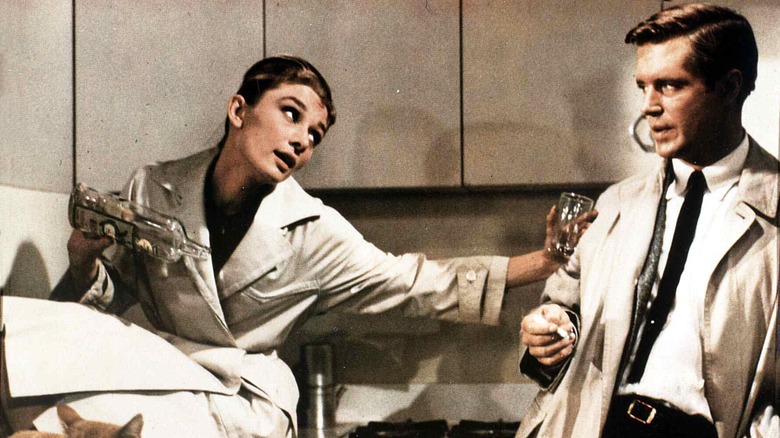 United Archives/Getty Images
George Peppard was allegedly hard to get along with on the "Breakfast at Tiffany's" set. "I was thrilled when I heard we were going to be in it together, but it wasn't long until I saw that since I last saw him he had grown so cold and conceited," Patricia Neal is quoted as saying in Sam Wasson's "Fifth Avenue, 5AM: Audrey Hepburn, Breakfast at Tiffany's and the Dawn of the Modern Woman" (via Express). "On one occasion, Blake and George almost had a fistfight. We were trying to block a scene and George wanted to change everything that Blake had planned, and George got so terrible that Blake almost hit him. I got them to stop, but I think George got his way. I hated him from that moment on."
One of the film's producers, Richard Shepherd, spoke for Audrey Hepburn when describing her rare distaste for her onscreen love interest. "I must say there wasn't a human being that Audrey Hepburn didn't have a kind word for except George Peppard," Shepherd said, according to Wasson. "She didn't like him at all. She thought he was pompous. When she wasn't around, he referred to her as 'The Happy Nun.'"
Still, perhaps no one opposed the casting of "Breakfast at Tiffany's" more than Truman Capote, the writer of its source material. "It was the most miscast film I've ever seen," he once said, according to Wasson (via the Daily Mail). "It made me want to throw up."